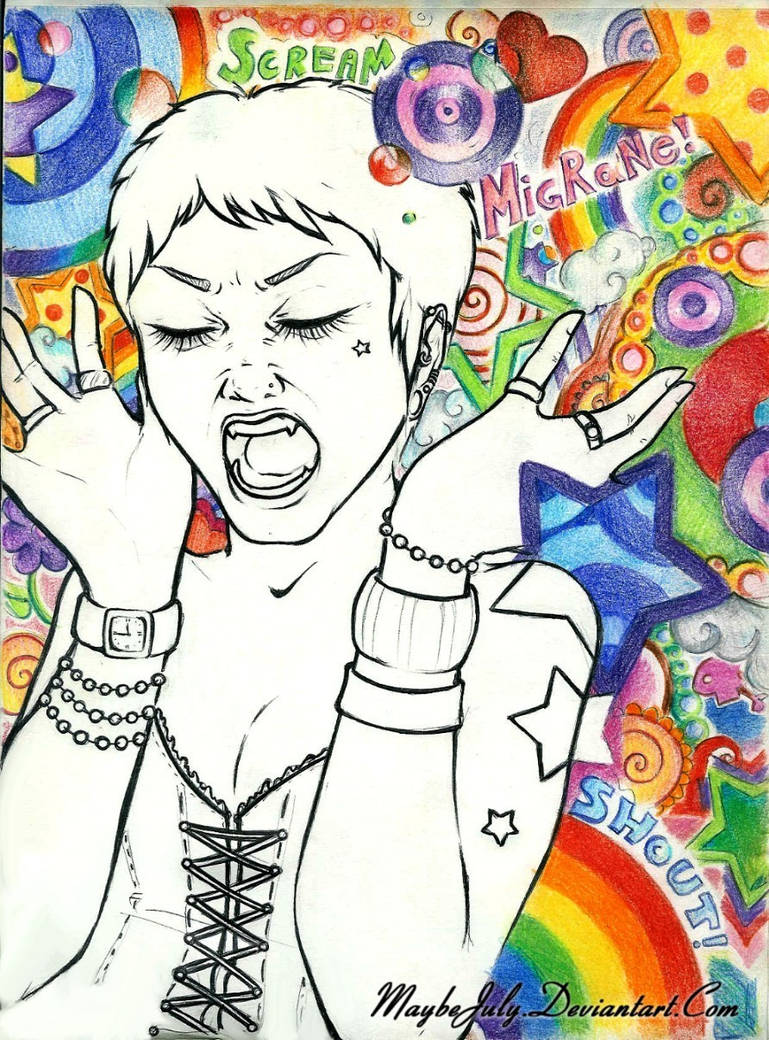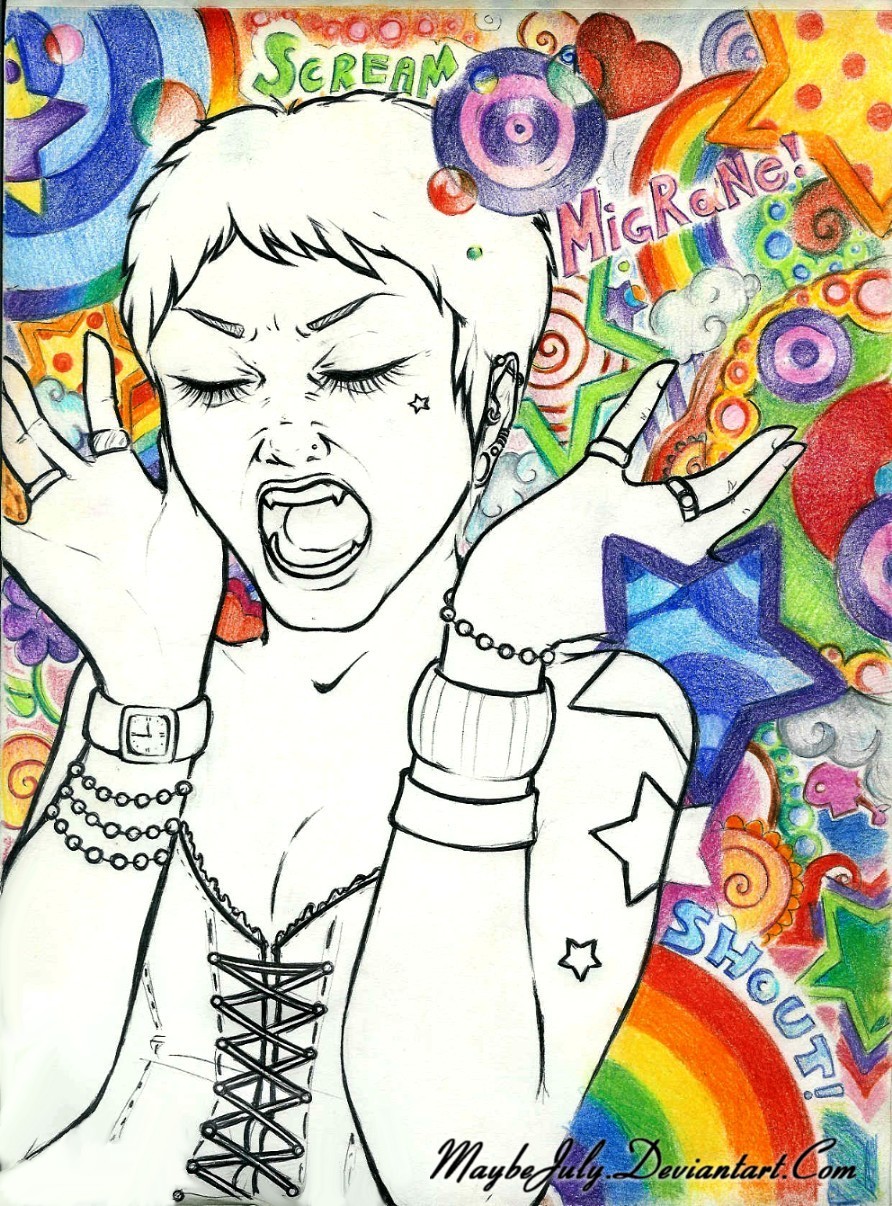 Everytime we fight I feel like my head will explode and I'll have to break a plate on your head. really. but instead I sit down to draw.
(Fullview please.)

This went- pencil sketch of girl, pen outline on girl, general pencil sketch of background, some light pen lines on background, colored penciles all over. my hands hurt.

(Yeah I realize it's spelled wrong. I don't bother my spelling when I have a migrane. migrane. migrane.
...migrane. stfu.)

i have hemiplegic migraine desease and when the pain is too much, i look at this picture and feel better

Reply

Reply

Yeah I did. After some time I though I might colour it in and change the image but I don't see a need.
Reply

MAN I KNOW THAT FEELING!

Im actually impressed you managed to sit down and draw what a migraine looks like

A really beutifull one too XP
Reply

your migranes are pretty

Reply

It reminds me of SuicideGirls.
Reply

woah! that's awesome!!! Good job! The expression is really good, and I love the colors


to you

Reply


Love it, it really does the job of conveying the emotion!
great drawing skills as well!
Reply