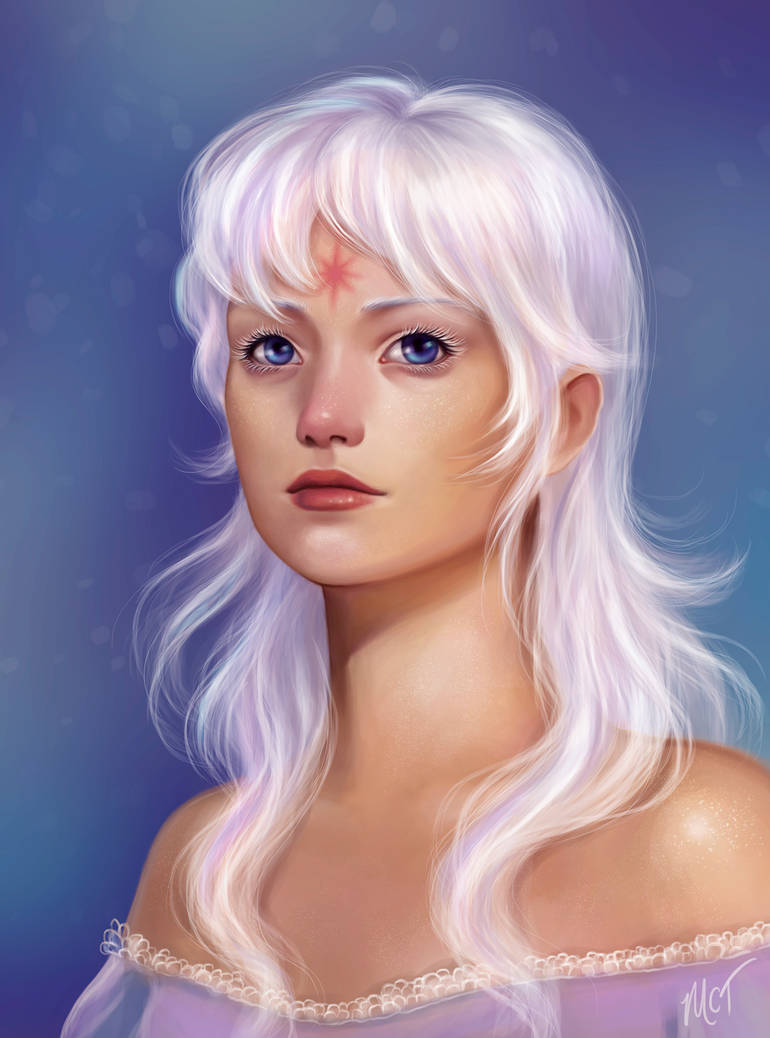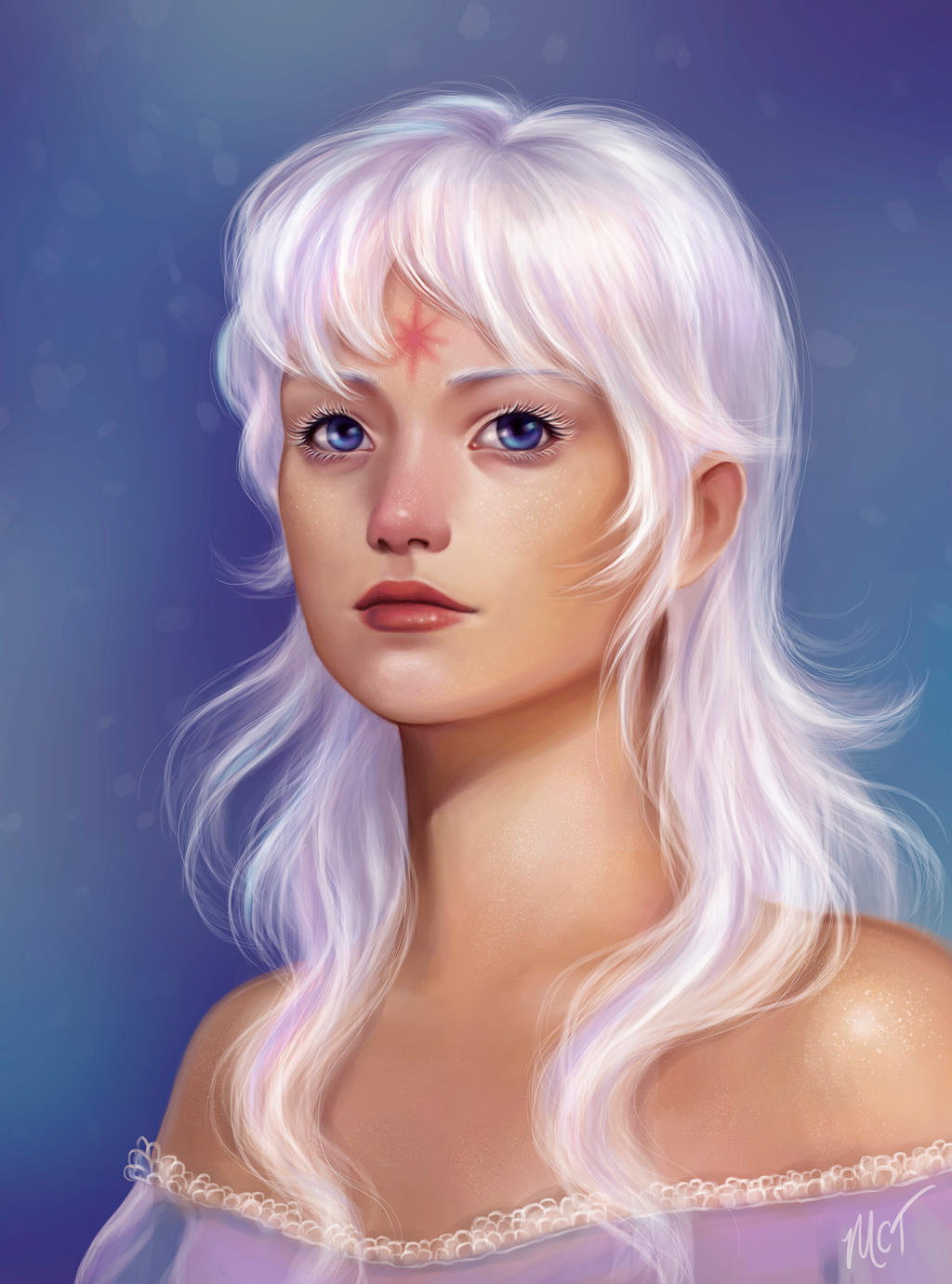 Watch
A fan art of Lady Amalthea from 'The Last Unicorn'.

Very nice art! i adored her since i was 4 years old 30 years ago as she was one of my first crushes, she is cute.

She is on par with Lady Death, Taarna from Heavy Metal, Kida from Atlantis, Red Sonja, Arwen from LOTR, Demona from Gargoyles, Teegra from Fire and Ice, Princess Leia and other fantasy beauties or rather more on par with Ariel the mermaid and Kira from Dark Crystal in terms of girl with an alluring pure innocence.
Reply

That's it! That's her! You totally got her face down, I just love it so much !!
Reply

Thanks, but having just read the book I think I'm going to re-paint her. Larger eyes, slightly more fierce looking behind the sadness.
Reply

THis is breathtaking

Amalthea and her tale mean the world to me, and you captured her grace, sorrow, beauty, and other-worldliness perfectly.

Reply

Do you think the story and movie influenced Equestria girls? same thing about Equines who get turned human, a unicorn who gets humanized, falls for human guy, must battle a flame theme villain and all that.

Do you think Amalthea is a combo of Rarity and Fluttershy? same beauty like Rarity and same pure innocence like Fluttershy
Reply

I honestly think Equestria girls was just for marketing purposes. Making the ponies into humans makes more money for Hasbro.
I consider Amalthea in a league of her own. SHe is a different type of unicorn. "Old as the sky, old as the moon." and she is the only unicorn that can regret, other unicorns can't.
Reply

And do you think Lady Amalthea is on par with Ariel, Kira the gelfling and Abigale Arcane Holland from Swamp Thing comics in terms of fantasy ladies with a pure innocence and otherworldy beauty?
Reply

Definitely on par with Kira, they are both from that age of fantastic fantasy stories. I don't know which Ariel you refer to, and I have no idea who Abigale is

Reply

Thanks so much! I feel that her skin is too pink. I work on a pc with a super bright screen, and when I swapped to my mac I realised she was a bit orange!
Reply

awww I know those feels! it's hard to work on a laptop because of the color differences, I keep hoping the skin tones I choose aren't too off once I submit them

but she looks very good to me!
Reply

It's a bit of a pain really, because everyone is then viewing it on different screens and once it's uploaded who knows what people are seeing! We have the same problem in publishing with printing - different print presses have differences in colour so consistency is a nightmare. I wish it could all be standardised! Bane of my life.
Reply

how does this not have any comments. V u V

The texture is smooth and the colors are vibrant, very beautiful and well done.
Reply

Thank you!! I think it's too vibrant. I painted it on a super bright pc screen and when I looked at it on my mac it was a lot stronger.
Reply