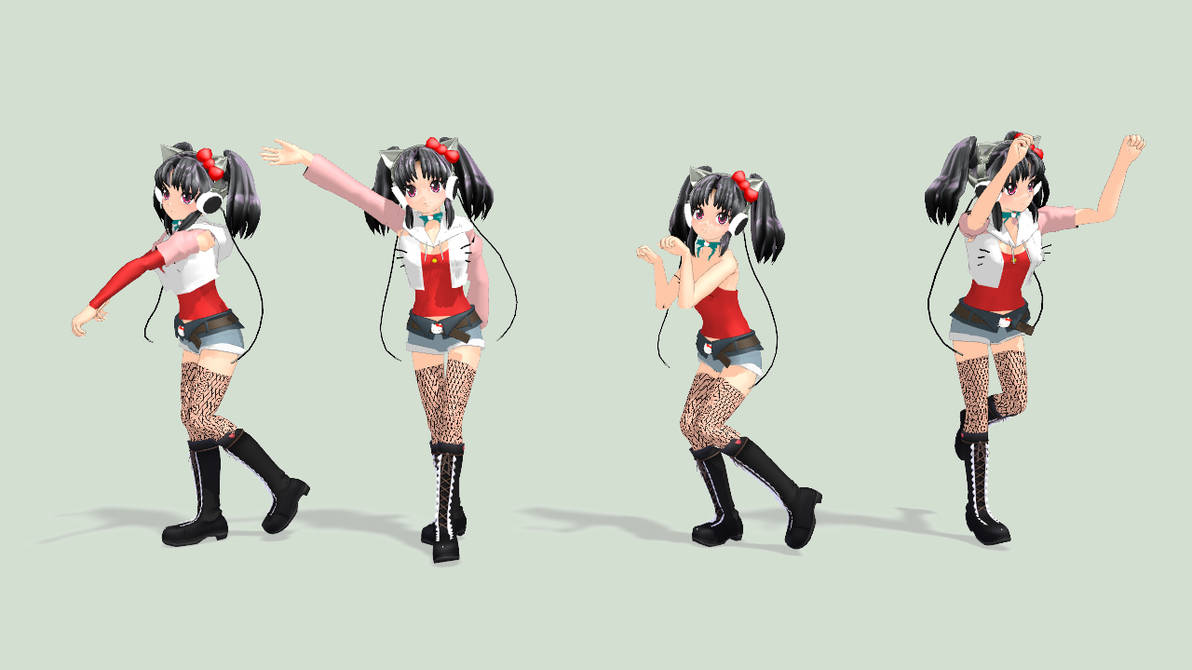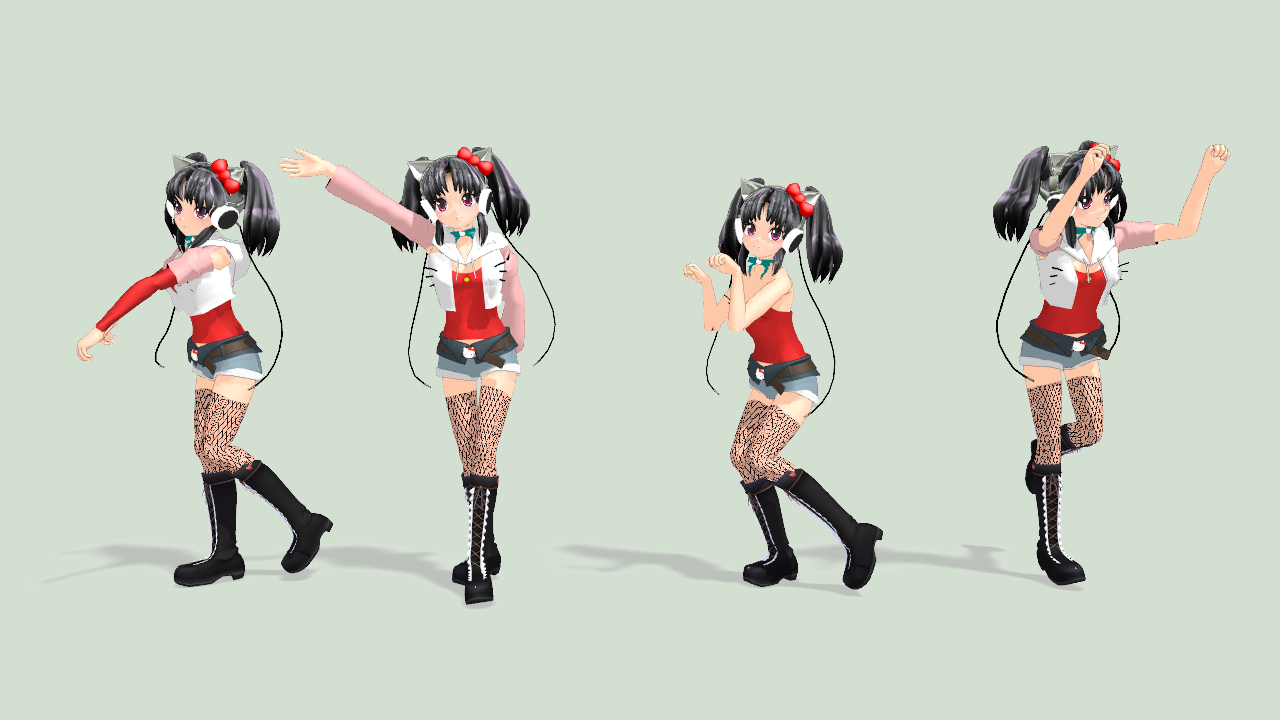 Watch
Kira the Kitt'er is here and up for download!

All four models are included in the pack.
See her in action here:
[link]



Parts used:
Momone Piku Base: *
HousekineMinto
(originally Kio)
Hair: ~
Anna-chama
Cat-ear Headphones: ~
amiamy111
Bows/Ribbons: ~
RoseBeri
Jacket: ~
Minamimoto777
Hood: ~
MMDFakewings18
Choker: =
crazyDoggy
Shorts: ~
Green-Fighter
Shirt: =
AkatsukisJewel
Boots: ~
amiamy111
Hello Kitty + Accessories: ~
Kilaysn
The Cat-ear headphones include PHYSICS! If I get enough requests, I will ask for permission to redistribute the physics version, as the original download is all static.
She is 100% editable and redistributable to my knowledge. However, if you notice an illegal part, please inform me (politely) and I will change it out.
As she is made from Kio parts, please abide by Kio's usage rules. Thanks!☆

I like it

Reply

Reply

Reply

Reply

Holy she is the cutest kittyer OC I have seen so far!
Reply

Wow, thanks!

I'm glad you like her!
Reply

no problem~~ I should use hersome time~~ I probably will when I'm done withthis upcoming assignment.
Reply

Thank you for using my part!
Reply

Reply

Reply

This is so cute~!!!

I'm downloading this~~!
Reply