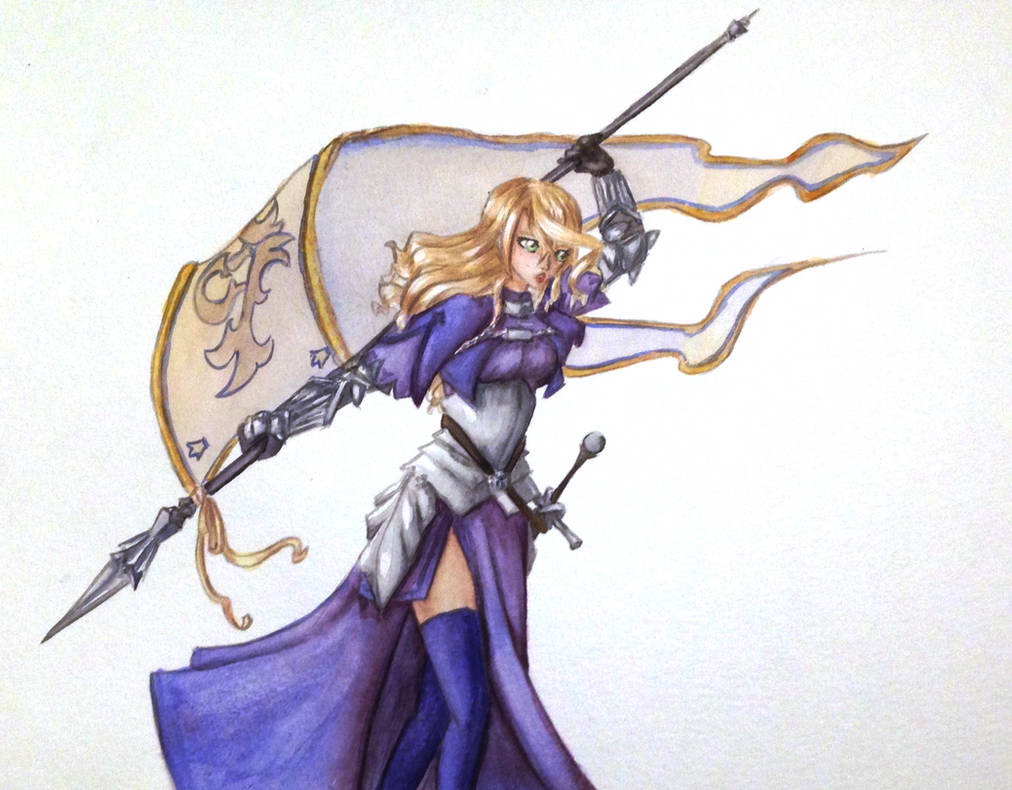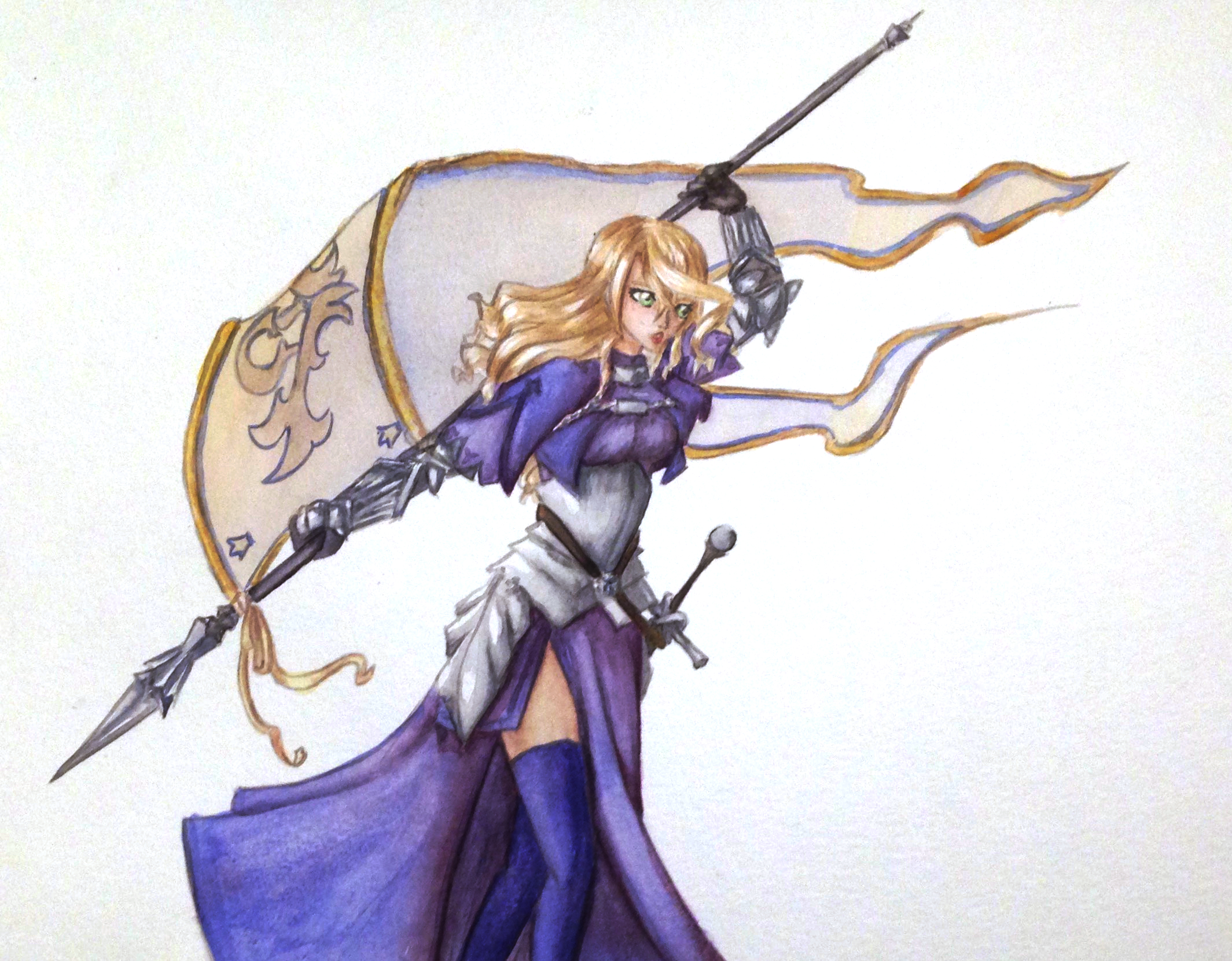 Watch
commission for

^^ he requested Alisha from Tales of Zestiria in the clothes of Jean d'Arc from Fate Grand Order ^^
he provided most of the references for me to use, including pose, outfit variation. I was however free to omit the headpiece after seeing that in this canvas size Alisha's face wouldn't be as recognizable with stuff hanging around her head also

---
feel free to check out my
commission journal
^^
---
watercolors and ink (diluted)
size: 20x30cm
photographed, color corrected digitally
---
references for the crossover:
---
hello dear people from
please include feedback on: impact, first impression
Wow, as in wow, you really did a great job on this one. I loved how you draw the proportion of the body in a very intricate way. I like the clothing design, my goodness, because of that part, this made your artwork more beautiful and awesome. The details of the hair and face parts, wow, beautiful. I like how you did the shiny effects on the hair. The shading and lighting goes well too, you did a pretty great job on that one and lastly the flag looks awesome. All in all you did a great job and I hope this made your day!
The Artist thought this was FAIR
3 out of 3 deviants thought this was fair.
First off, it's a well done watercolor piece of which I assume you have shown great effort in shading and the general details such as the hair and armor. The color choice is very fitting to what you was trying achieve and you blended them very nicely, especially the white highlight being put at the right places which give the viewers a sense of where the light source.
With that aside, I hope can also give you a few pointers for you to consider. The flag she's holding have a nice flow-y curves therefore I think it would be better if you can apply similar flowing quality to her drape. You've got a nice pose going however it still seems a bit stiff and straight bust up and down her legs. But they are all the things that you can totally improve with time and practices.
The Artist thought this was FAIR
3 out of 3 deviants thought this was fair.