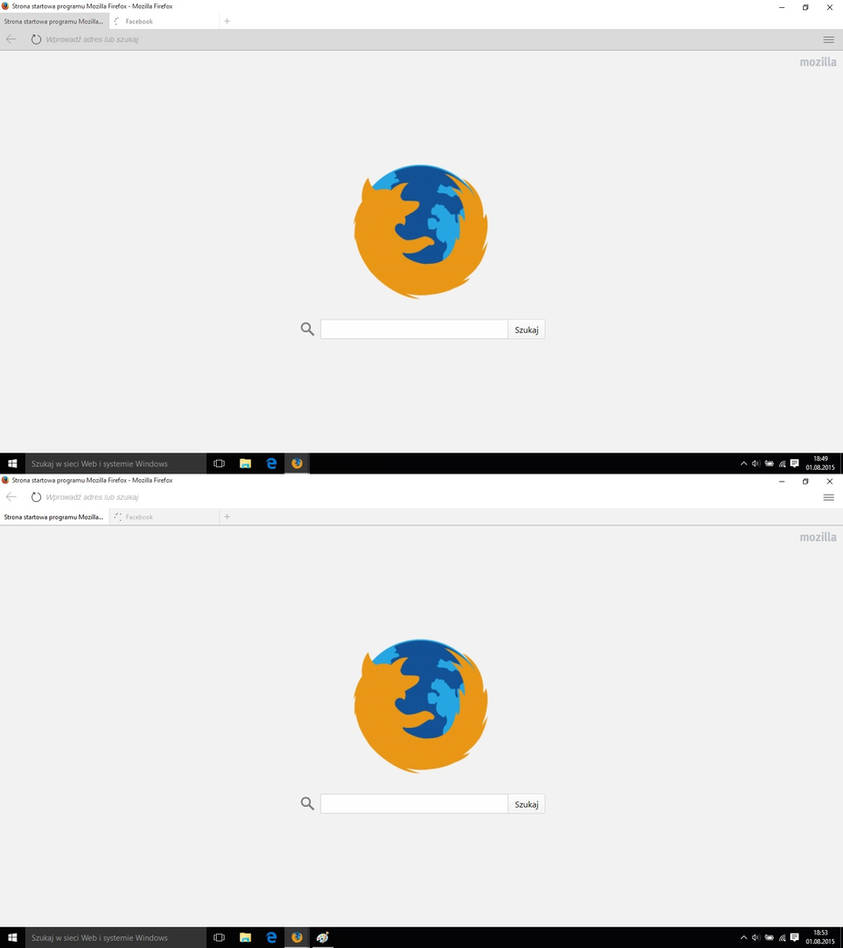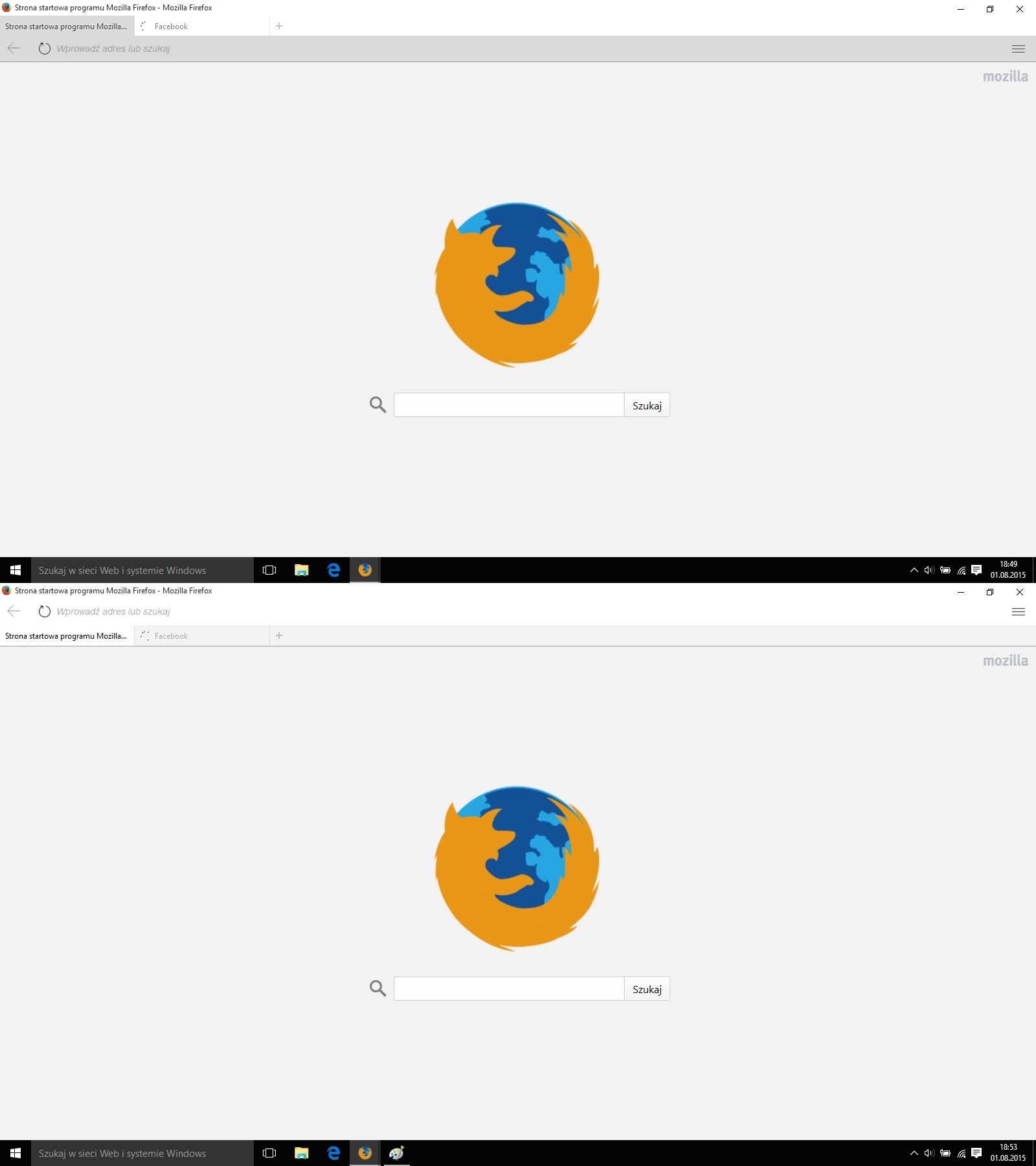 Watch
UPDATE: NEW THEME AVAILABLE FOR LATEST FIREFOX v. 40.0.2 or above!
FlatFox.
Windows 10 theme for Firefox. Inspired by Microsoft Edge. Created for Windows 10. I don't know how it looks like on older versions of Windows. Tabs on top and tabs on bottom theme included.
How to install?
Stylish
addon is required. Create new script in Stylish and paste there content of chosen .txt file and save script.
UPDATE 1: new close button