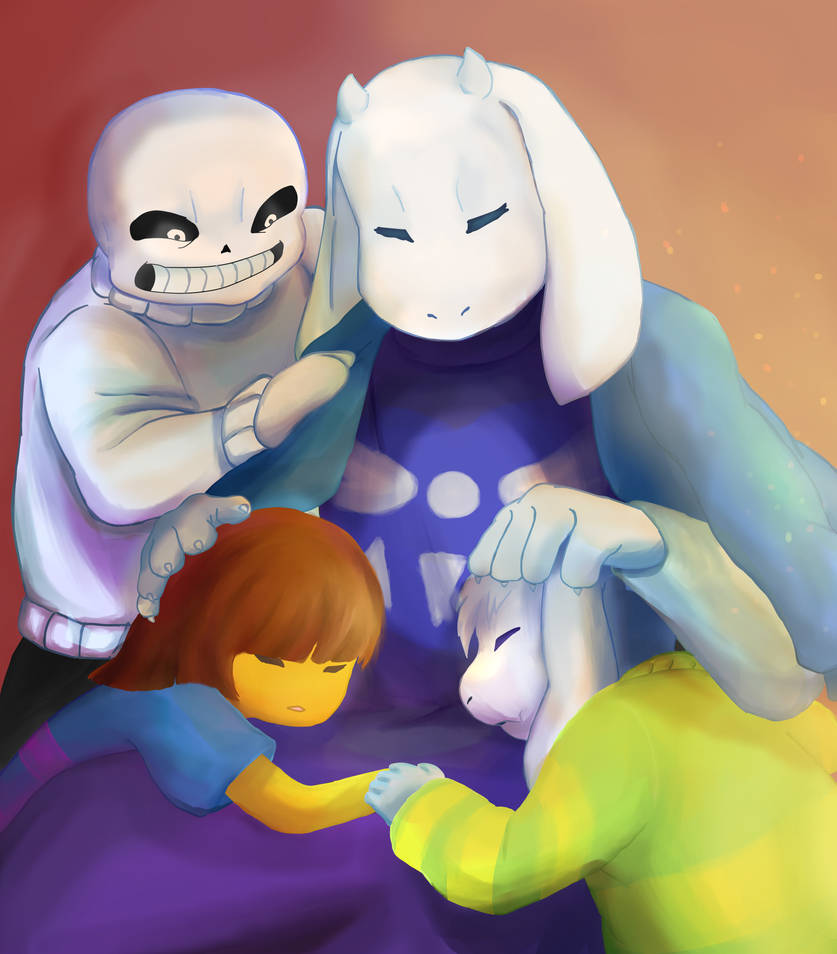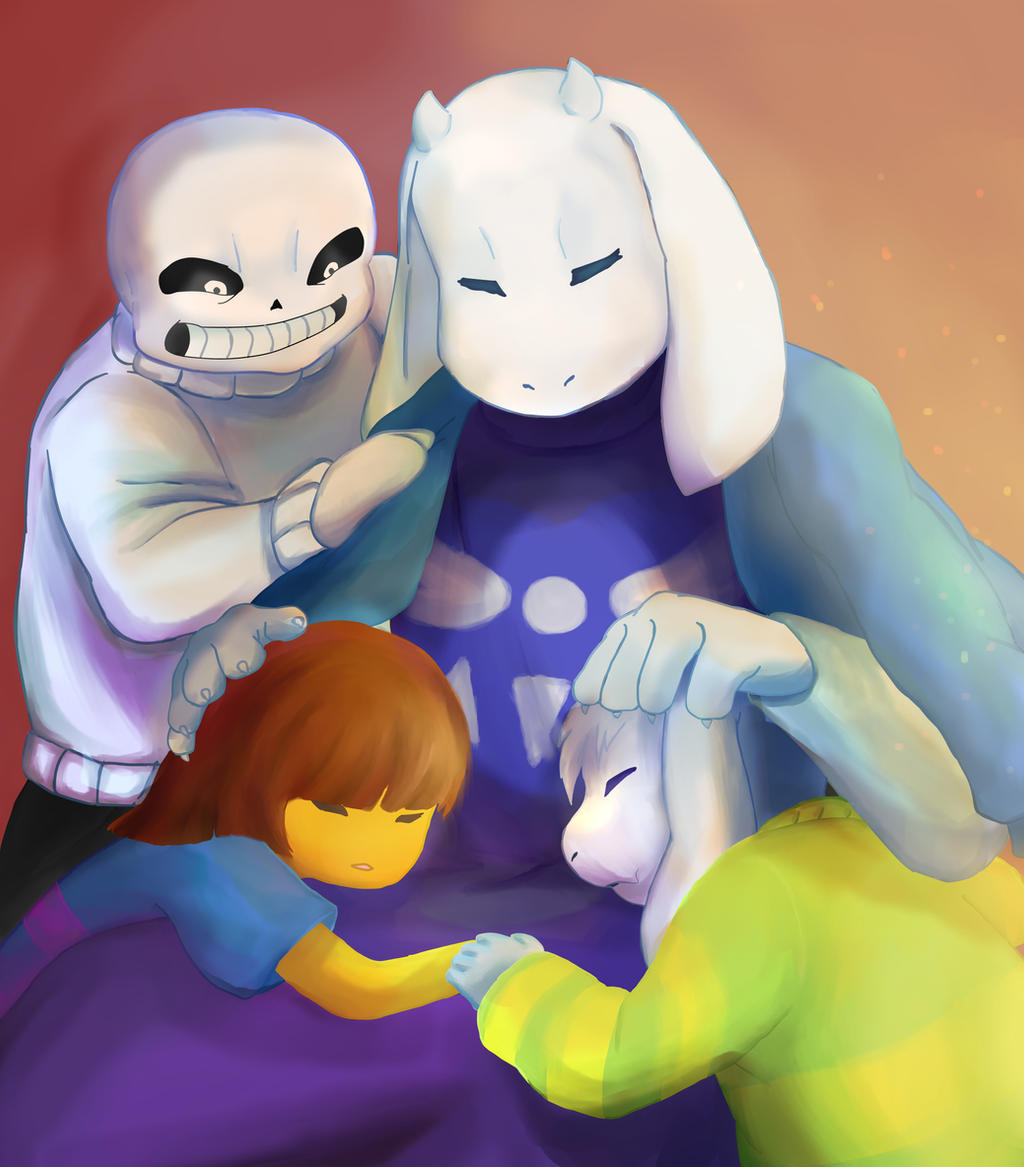 Watch
If you haven't heard the vocalized version of this song then you MUST WATCH IT!!!!
And here you go ------->
www.youtube.com/watch?v=HbKrB8…
And also thank you all who voted on what I should work on. It looks like
this picture says everything, I'll be continuing on working on the Soriel comic...
Please tell me that I'm typing that right XD
Please be kind... this is the first time I've ever used a style like this before.
Also I might work on other renditions of family portraits while I'm at it

Also I hope you guys don't mind the Arial spam lately, sorta obsessed

And shut up! I like Asriel okay! So what if he can't be with his mom in the game!
I like to hope one day he will! X(
Enjoy!
Undertale (c) Toby Fox
i cant help but love this artwork. I dont know if the artist was pairing sans and toriel but its adorable how they look down at the kids. The shading and color is very nice. Sans look does seem a bit evil, maybe dial down how his eyes are cause it looked like hes plotting something. Toreil you did fantastic on! She looks caring and sweet! Go goat mom lol. hm Frisk and the small goat boy are adorable together like brother and sister so family wise i think you got it on the nose! all in all great job!
The Artist thought this was FAIR
145 out of 167 deviants thought this was fair.
The owner of this deviation has disabled comments.