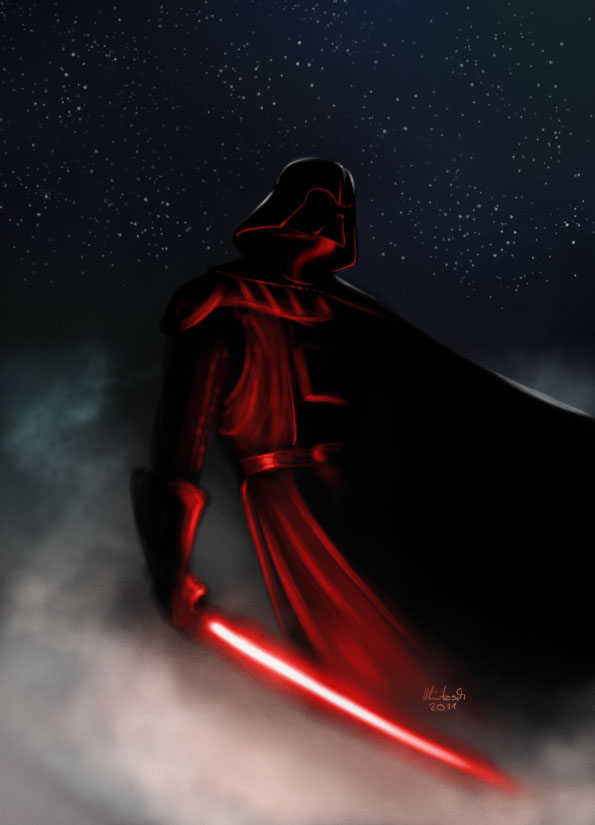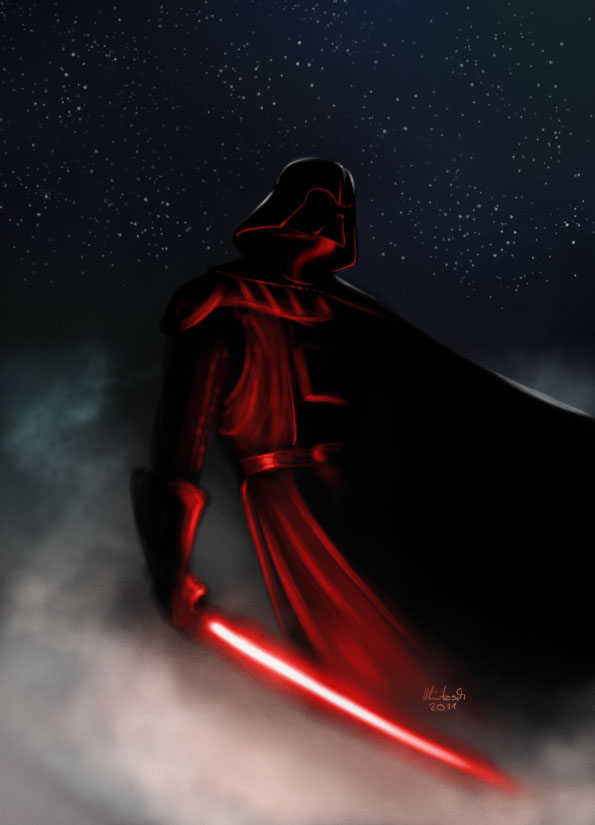 Watch
This night comes an image from far far away. A little Sketch to end the day.
Done in Painter. I love that programm, you can mess around so much in it and don't get your hands or anything else dirty.
I had an image in mind of Vader standing in smoke, steam, fog or something like that with his lightsaber glowing and just this as a lightsource.
Well, i did it in 20 minutes, just a quicky for the night.