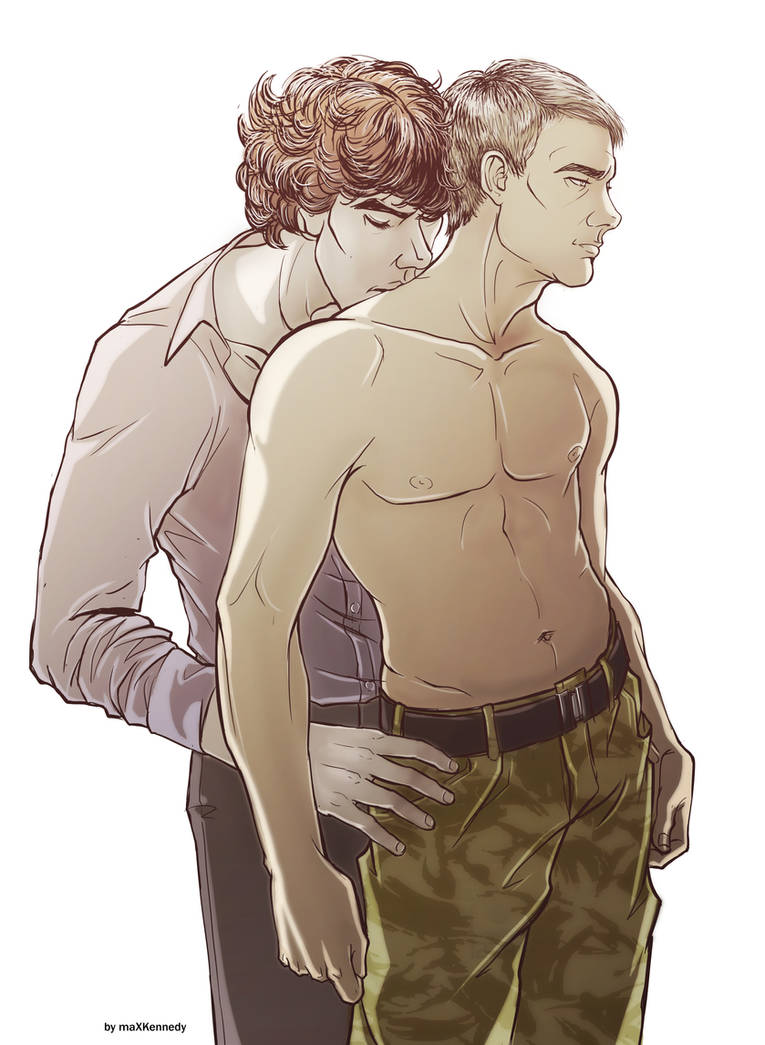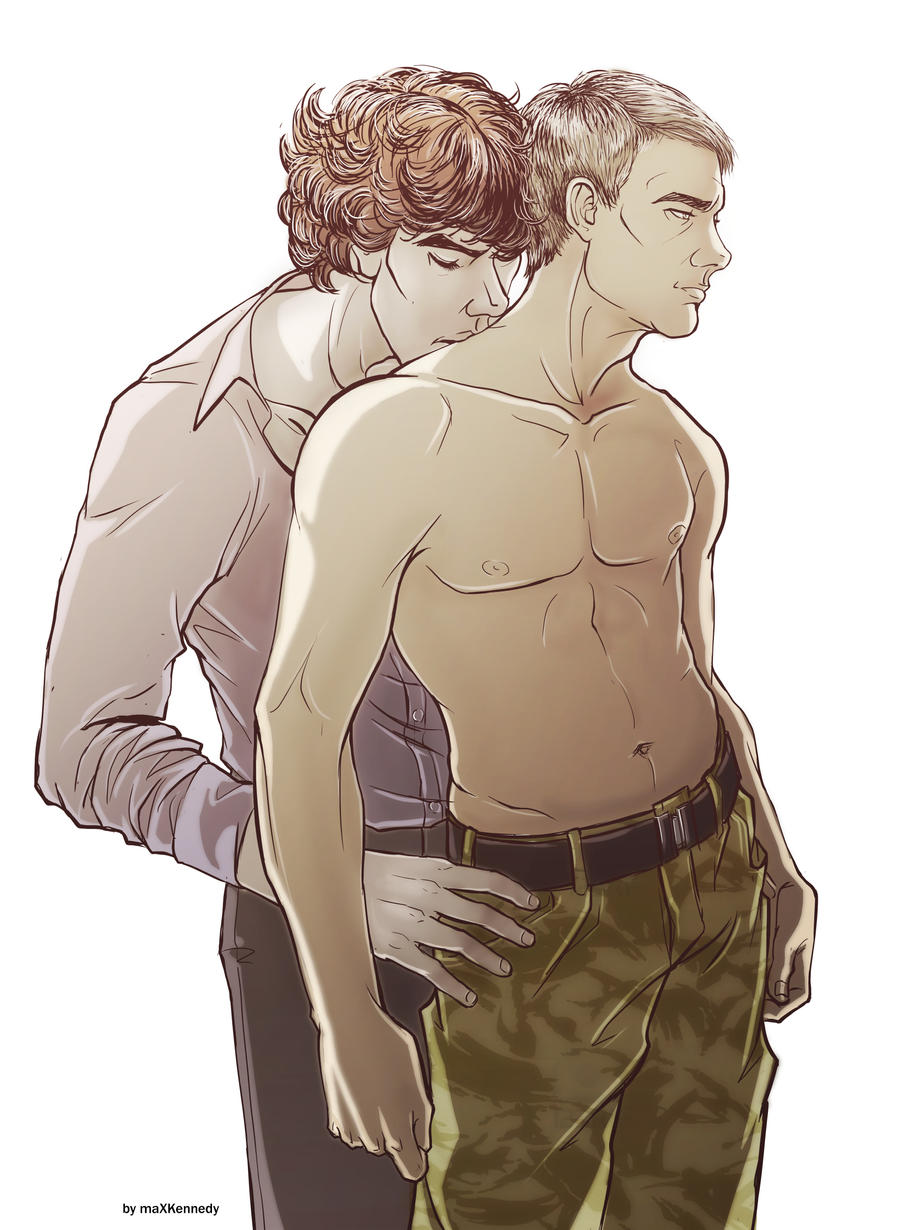 I saw this and had to write a critique. Beautiful colours and use of lighting for this picture. The look on John's face and the posture between their bodies is wonderful. Every detail down to their hair is spectacular and you have captured both Sherlock and John perfectly.

I love the look on Sherlock's face and how is hands are possessively holding John's hips. John's expression is almost sad and makes me wonder what has happened. The colour of Sherlock's shirt really contrast nicely with John's skin and creates a nice mood that fits the scene. I especially love the fact that John is wearing military trousers; nice touch!
The Artist thought this was FAIR
111 out of 112 deviants thought this was fair.
I am not the type who whrites critiques to everyone.
But I just had to.
This picture has so much to say and raises so many questionmarks.
Is John leaving Sherlock for some reason? Is there another war, a war that John has to be a part of and therby unwillingly leave?
Or is it, as I think I would like to intepretent it, a reuniun a long time, perhaps years after the fall?
I like to see the scen set to directly after their reunion.
John is filled with both sadness and anger that has rissen to the surface again as Sherlock reapeared. He dosn´t know what to do realy and don´t know how he should react. He dosn´t embrace Sherlock in forgivness, but nor do he push him away in anger. Instead he settles somewhere in between while Sherlock try to make it all up to John and silently asks for forgivness for something that he fears John will never forgive.
Sherlock closing his eyes, trusting John with everything, with his life even, but there is still something to his face that makes you wonder what he feels more than trust, is it guilt for leaving John or sorrow for the years they had to spend apart. If the scenario is like I would like it to imagine would I be lead to think of both in a mix.
Then there is the smal gesture of his hand on Johns hip, not wanting to let go, not wanting John to leave him even if he fears John will leave and still not daring to hold on tigthly or wrap his arms around Johns chest. It just seems so like Sherlock to not know what to say or do and then settle for something smal, a fine gesture but knowing that John won´t miss i´t significance.
And this not to mention that you have made a picture showing high skills. The shadows and the ligths play very nicley together and there is skill down to the smal wrinkles in their faces, besides have you caugth them just as they are and the picturing of them is perfect down to the very lst curl of Sherlocks hair.
Oh, I could go on for quite a shile, but I think this will have to do for now

LOVE your work!
The Artist thought this was FAIR
143 out of 145 deviants thought this was fair.