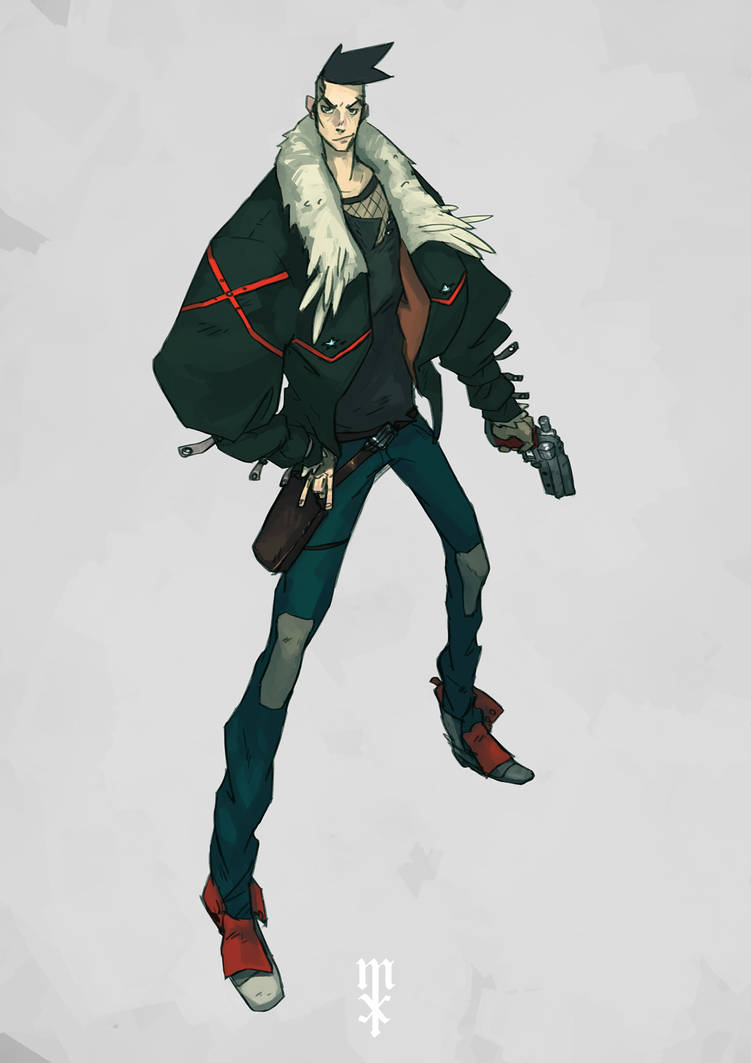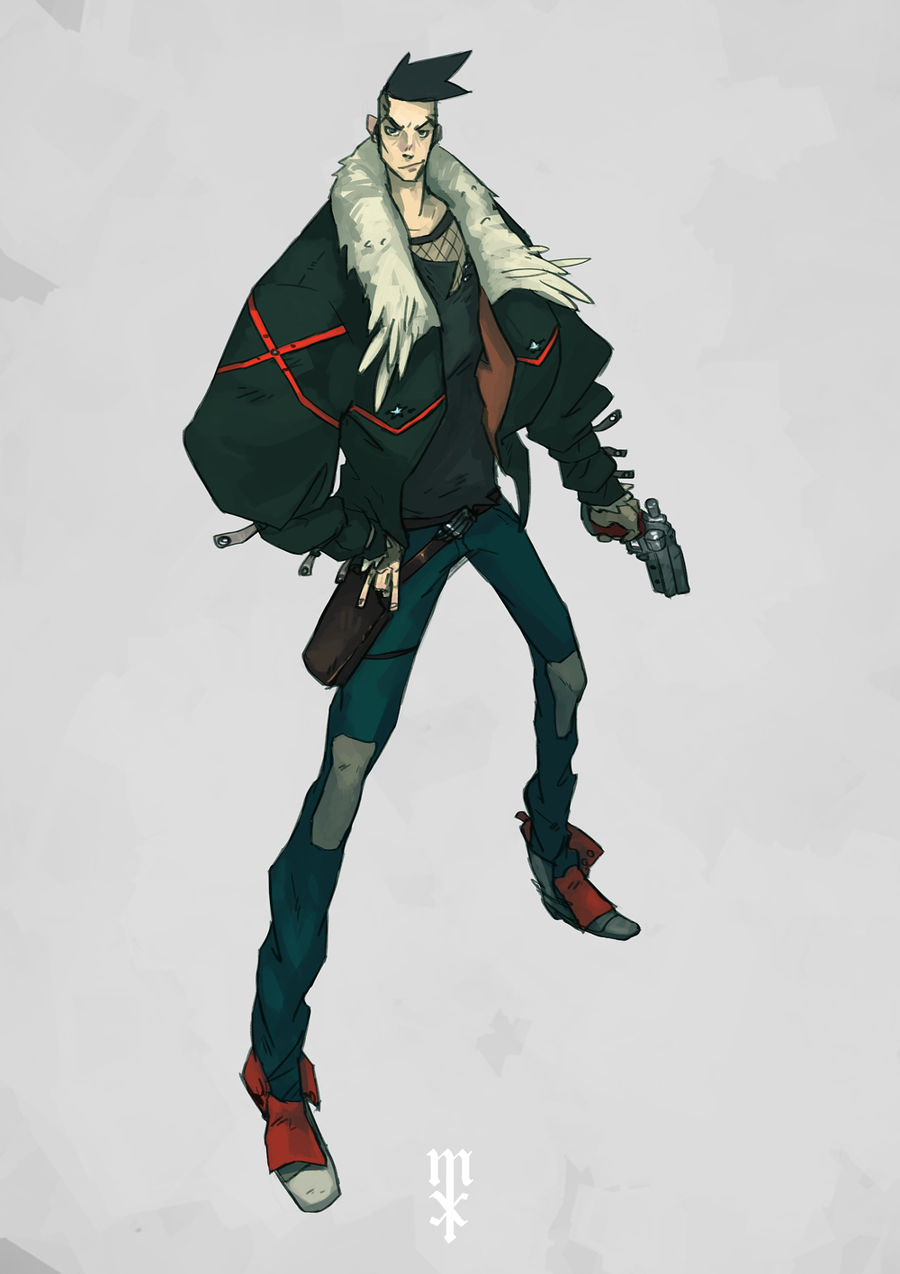 Watch
You can interpret that name however you like! (Either a rooster or the hammer-thingee on a pistol, of course)
The magazine needed some promotional character art of my comic. So I thought: 'eh, might as well stop rewatching Kill La Kill for a second and redraw those godawful character arts but better this time'. So there you have it!

Cool character! Great lanky style, too.
Reply

really cool style and character
Reply

I can't get over how cool this guy always look!
Reply

I have a crush on him. He's so cool...
Reply

Looks great!

Reply

Man, I love this. What a badass design.
Reply

Thank you! I really like him too! ..Even though his design is sort of lazy, but I still love 'im!
Reply

I'm the first to comment and say that this design looks so awesome XD
and that this gave me a new ifea on how to design some new charecters
thank you o3o
Reply