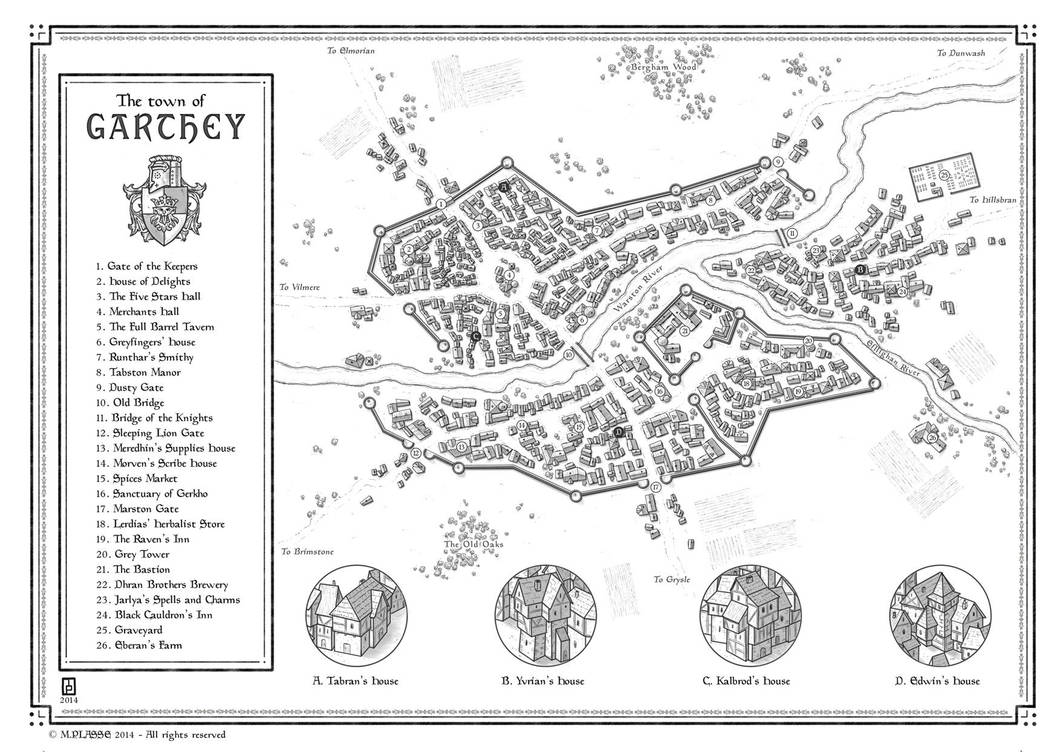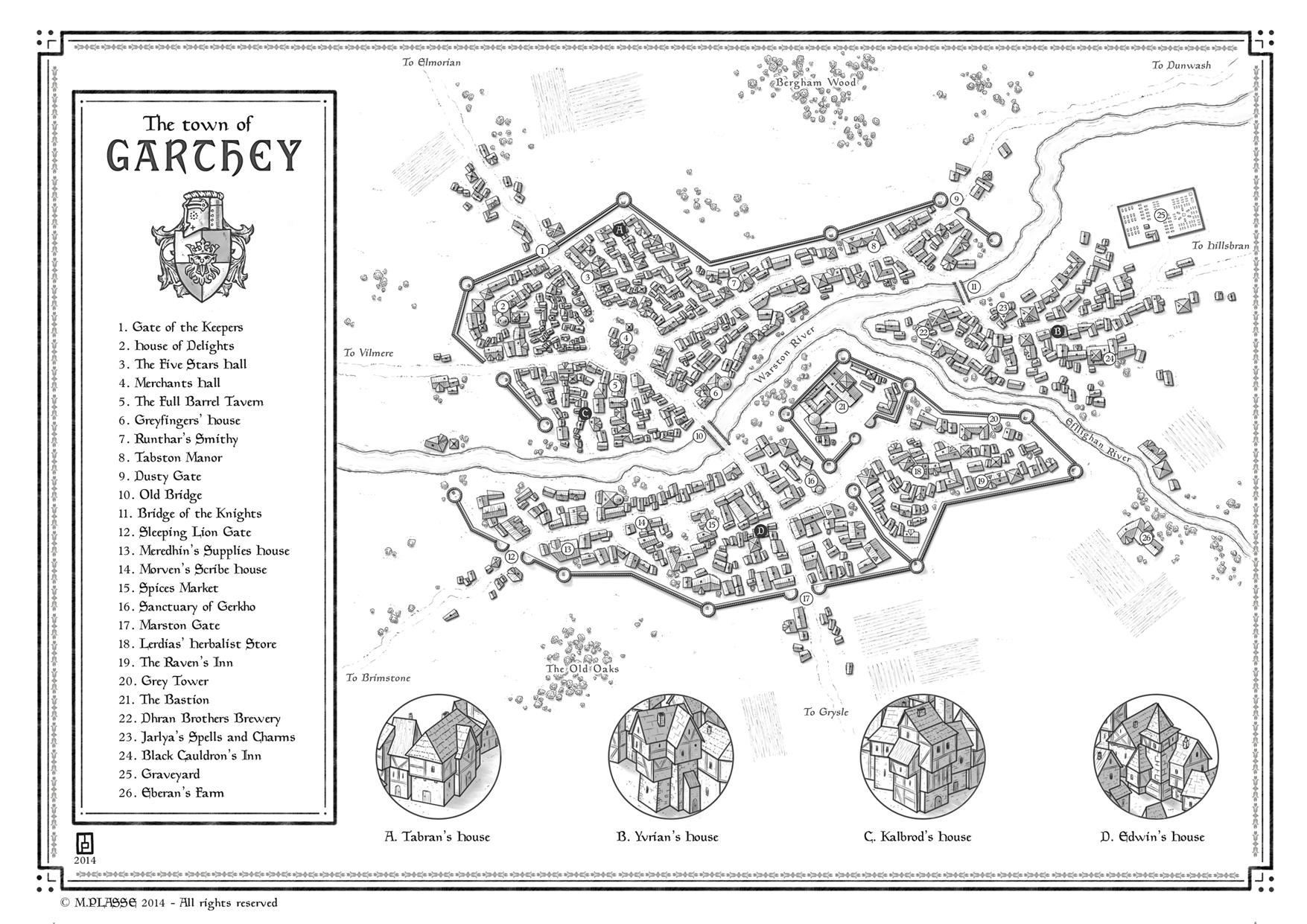 Watch
This piece was commissioned by a RPG group. The request was a friendly printer map.I went with some solid grey shading on the black and white map. As usual, it's digitally hand-drawn in Photoshop.
© M.PLASSE 2014 - All rights reserved.

Very cool! LOVE IT! Great for RPing ideas
Reply

I love the little perspective insert images. It's such a great technique to deepen the impact and feel of the map.
Reply

Well done! I like the detail shots. The overall layout is very realistic, and you have good variety with the buildings.
Reply

Nice piece! I've always prefered B/W maps like yours, when the contrast is well managed and the readability nice ans easy.
What is the original size, if I may ask you?

I'm sure you won't mind if I keep it in my reference folder


Reply

Thanks Fred

The original size is A3 (though I still tried to keep it legible on a A4 size print) and I must say I'm really starting to like B&W maps, it's always an interesting challenge to make them. Reference folder? Haha no problem, I think I have a couple of yours in mine

Reply