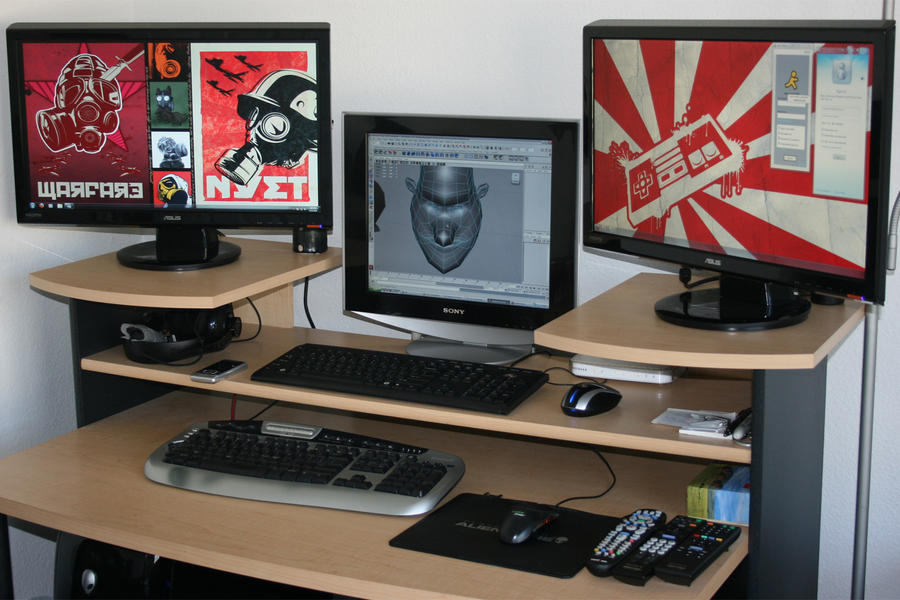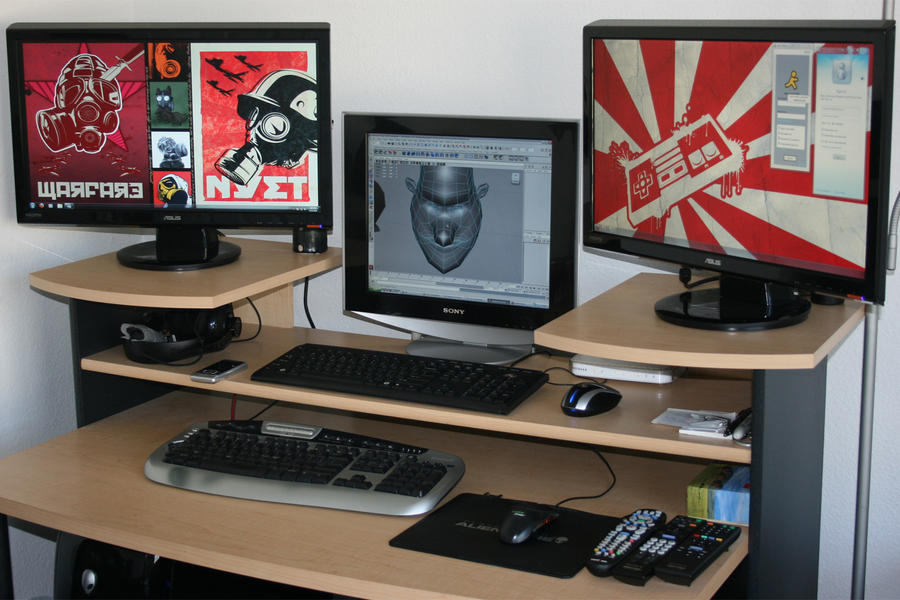 Watch
Shot of my current workstation. I love my new comp, it runs the two 24" monitors on either side. The 19" in the middle is being run by my older comp. Both are sitting under my desk just out of view.

nice set-up and is that an alienware pc i see on the bottom left?
Reply

It is, that is my old one, it's about 6 years old now. My new one is off to the right and controls the 2 big monitors on the upper left and right. It's a CyberPowerPC.
Reply

Looks amazing place for design
Reply