For Honor, the video game I'm presently working on has finally been announced !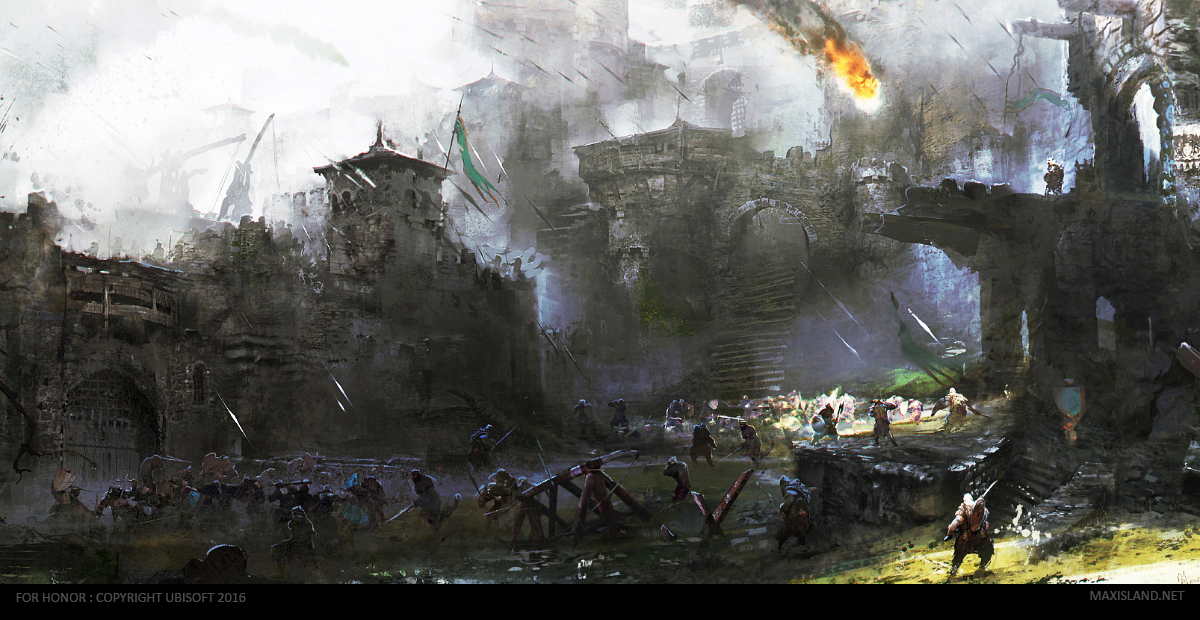 To help understanding the process of concept art involved in the creation of the environments for the game, please check the article below :
Note : The website will ask you the first time you visit to enter you date of birth, this is because some videos of the game are rated 18+ because of the violence of some action scene, but nothing in the article about the concept art should offend you !
forhonor.ubisoft.com/game/en-U…
Enjoy the read !
Max D