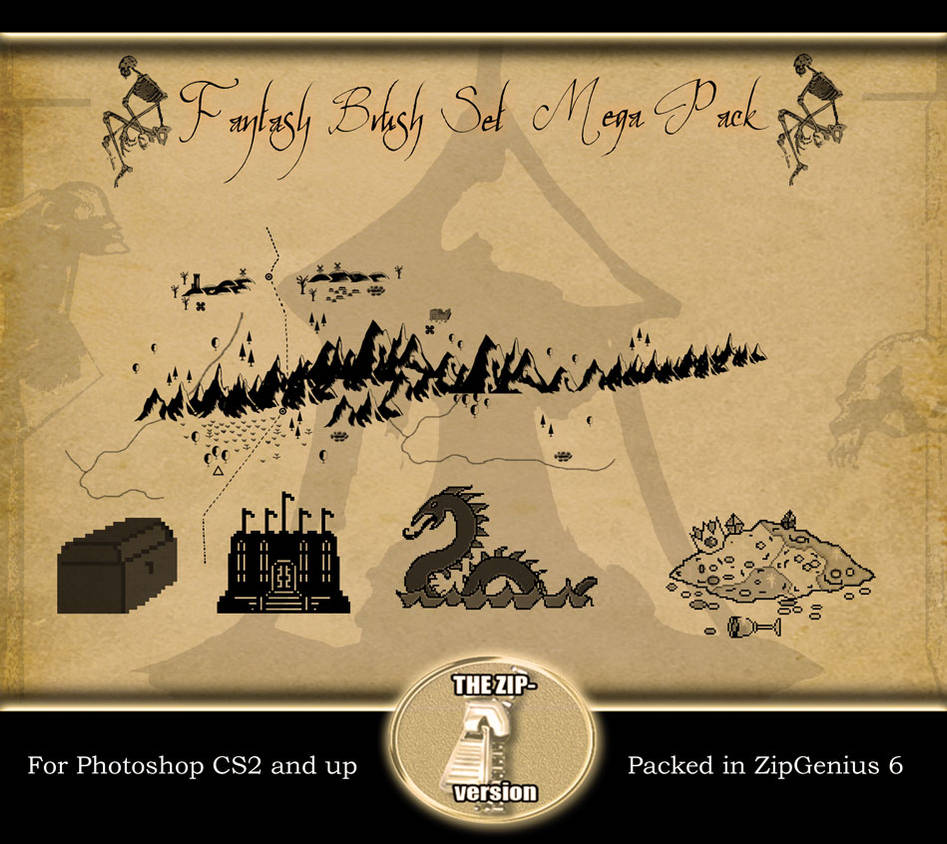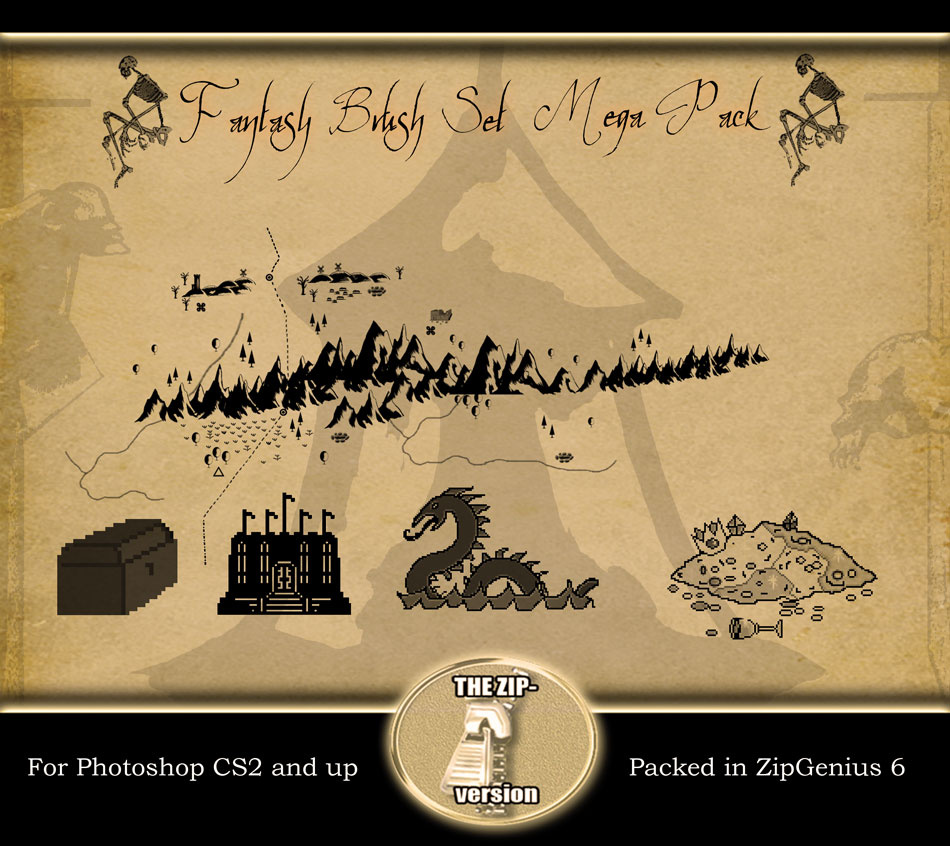 Watch
FANTASY SET 2 - MEGA PACK
Are you a map maker... need some tools? Try this PS-CS2+ pack, loaded with a loooooot of brushes


More than 100 Misc brushes!!! - various symbols, figures etc

Over 25 Mountain brushes

15 river brushes

7 Hill brushes

8 Tree Brushes
The brushes are in various quality. Some are made with the mouse before I layed my hands on a tablet

(believe it or not, but I was drawing the Misc brush 130 with the mouse... it took a while though - but if you don't have a tablet but a lot of inspiration, you cannot choose. You have to work with the stuff you've got... he he he

.
Some brushes are pixel-like stuff I made in an icon editor demo or MS-Paint

, and others are made in photoshop. I´ve collected all these brushes I´ve made, in one BIG file.
I really hope it wont take forever to download this...
You don't use photoshop? Don't worry, I´ll upload the image-pack later...

THIS ONE IS PACKED IN ZIP GENIUS 6... If the file is not working you must note me so I can change it before too many people download... eh, nothing, or an empty zip-file. WANT THE RAR-file INSTEAD? Here:
[link]
I hope this could be useful to you guys.
My resources are now free to use in any way commercial, non-commersial, personal etc.
Need stuff for your RPG (pen and paper variant i guess), well i hope i can provide something that can come in handy.
The only rules:
* Give credit
* Don't upload my resources outside DA - instead, tell people where they can find them.
* Using my resources in hate- rasist religious and pornographic work is STRICTLY FORBIDDEN!
So, what are you waiting for? Download what you need and be creative. If you show me your work, send me a copy of the product, i would appreciate it very much.
Good luck!
Best regards M.A.W