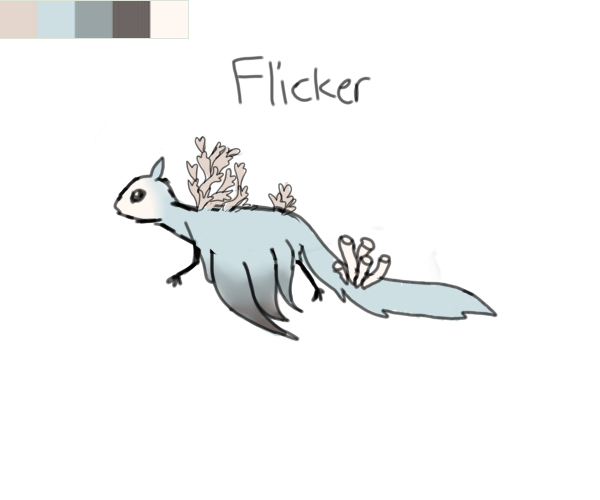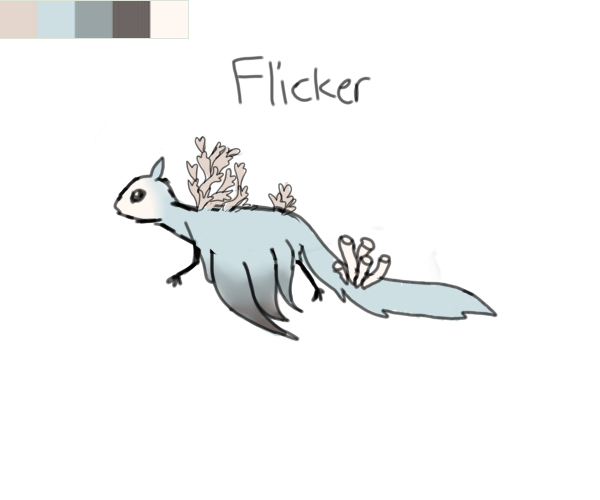 Watch
origin
traveler .
nature
bothersome .
boundary
underwater ruins .
size
narrow
species
esk .
collection
MYO .
designer
FionnaBun

uncommon traits
none
rare traits
none
nature features
Corallina elongata
morph
seafloor
familiars
venus flower basket sponge

She is very curious, and loves to interact with other esk she meets, though she can get insistent at times.
sometimes she wishes she could leave her boundary, she still feels a close connection with it.
Flicker is a weird little esk, she likes to play tricks on other esk in her boundary.
she once let her guard down and a human saw her, and thankfully, she swam away before they could get a good look at her.
she is about the size of a fox, and she can swim so fast you can only see a "Flicker".