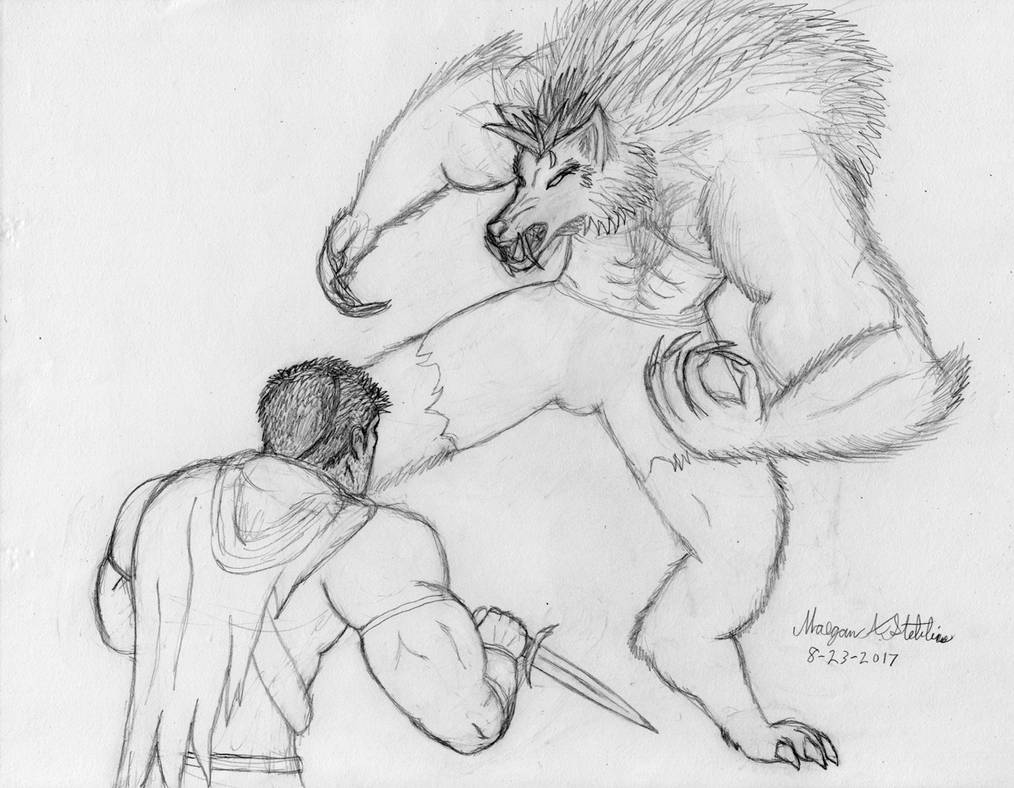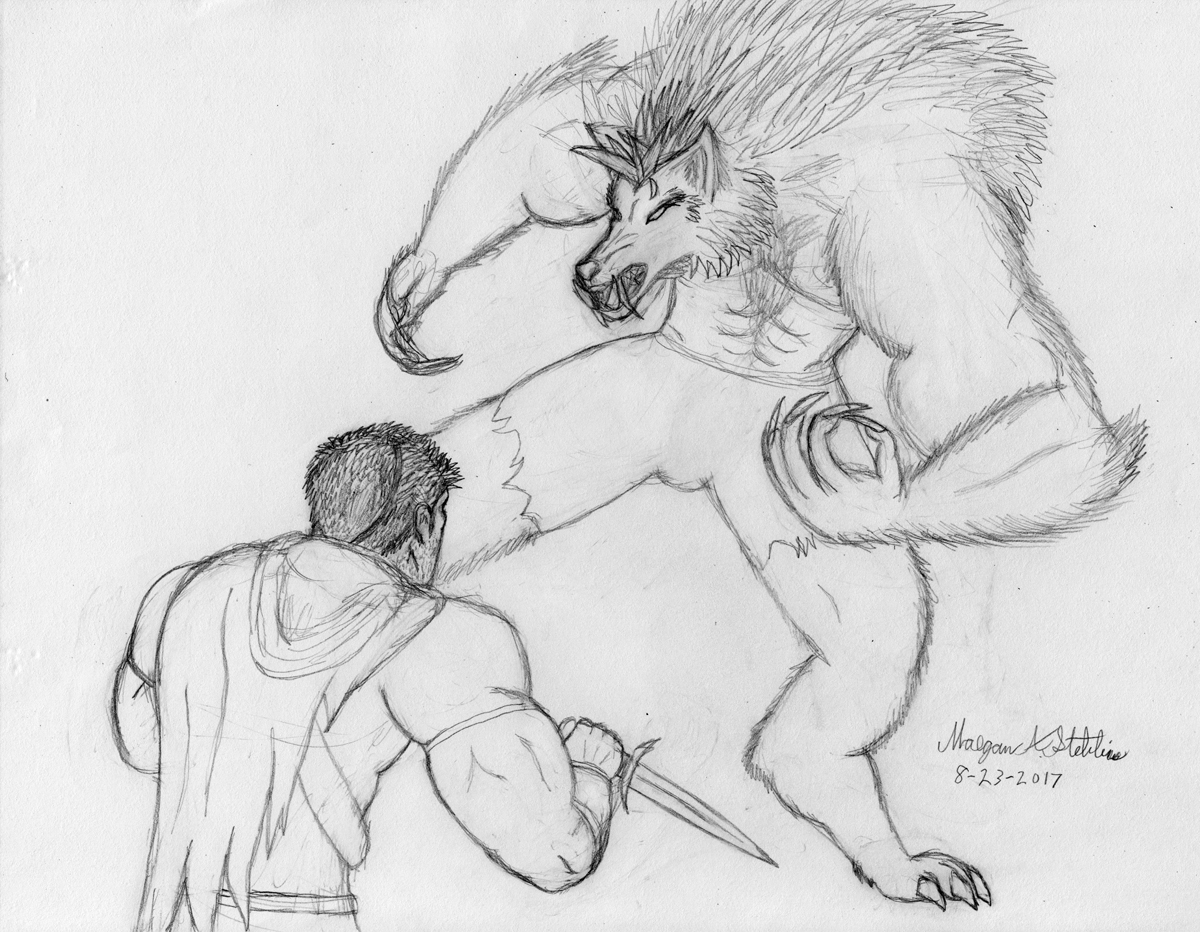 A huge thanks to all my patrons for their generous support!
www.patreon.com/maverickwerewo…
Trying something different. This is a very rough sketch of the monster hunter Caiden Voros facing off against the werewolf Tom Drake, from my fantasy setting of Wulfgard. Both characters will feature prominently in the second installment of The Prophecy of the Six. You can find more info on the first novel, Wulfgard: Knightfall, as well as my other works, here:
maverickwerewolf.com/books/
Still definitely have some nitpicks with this one, but here it is, regardless!