0 Favourites
21 Comments
1K Views

Hello everyone! This is a quick update of what's going on in the
Skins & Themes
gallery.
Winamp Freestyle Skinning Contest Winners!
I had a great time with
EnzuDes1gn
,
mrrste
and
WinampSkinners
judging the
contest entries
, and I'm proud to announce the WINNERS of the
Winamp Freestyle Skinning Contest
.




First place!
- Krazyplayer by
krazytim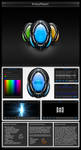 Wins a 1x year sub, 1x deviantART accessory pack + Daily Deviation
Overal rating:
9.1/10"I choose this is my 1st place winner because the graphics, design and details are amazing. It's very useable and not over the top and adds a touch of class to your desktop."

Second place!
- Tartan by
alperyesiltas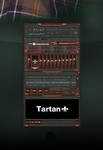 Wins a 1 year subscription
Overal rating:
7.3/10"I chose this as runner up because the design and graphics have been well done and it's a unique concept and very elegant."

Third place!
- Celsoteque by
Bobbyperux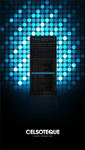 Wins a 6-month subscription
Overal rating:
7.3/10"The fresh design is plain and simple yet very stylish and will again work with any desktop."

Honor mention!
- Tron Amp. by
luigihann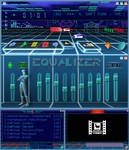 Wins a 1-month subscription



That's it! Please go and congratulate the winners of the contest and be sure to check their works, all of them deserve a look at the detail and all the work they put on these!

Great contest! Thanks to all the participants!
That's all for now.
Happy browsing!
Regards,
Mauricio Alexis Estrella.
If you have suggestions to feature on news articles, or if you have a
Daily Deviation
suggestion please feel free to note me or send me an email to
manicho@deviantart.com
.
If you still dont know how to do this, please refer this this quick tutorial about suggesting DDs: