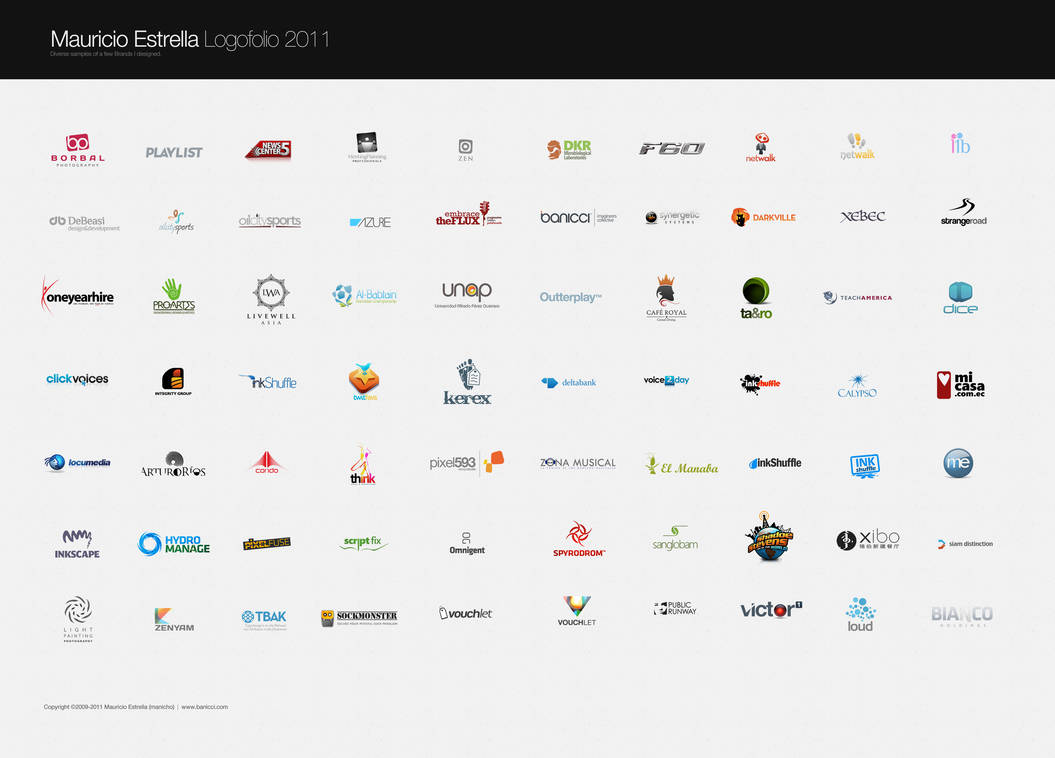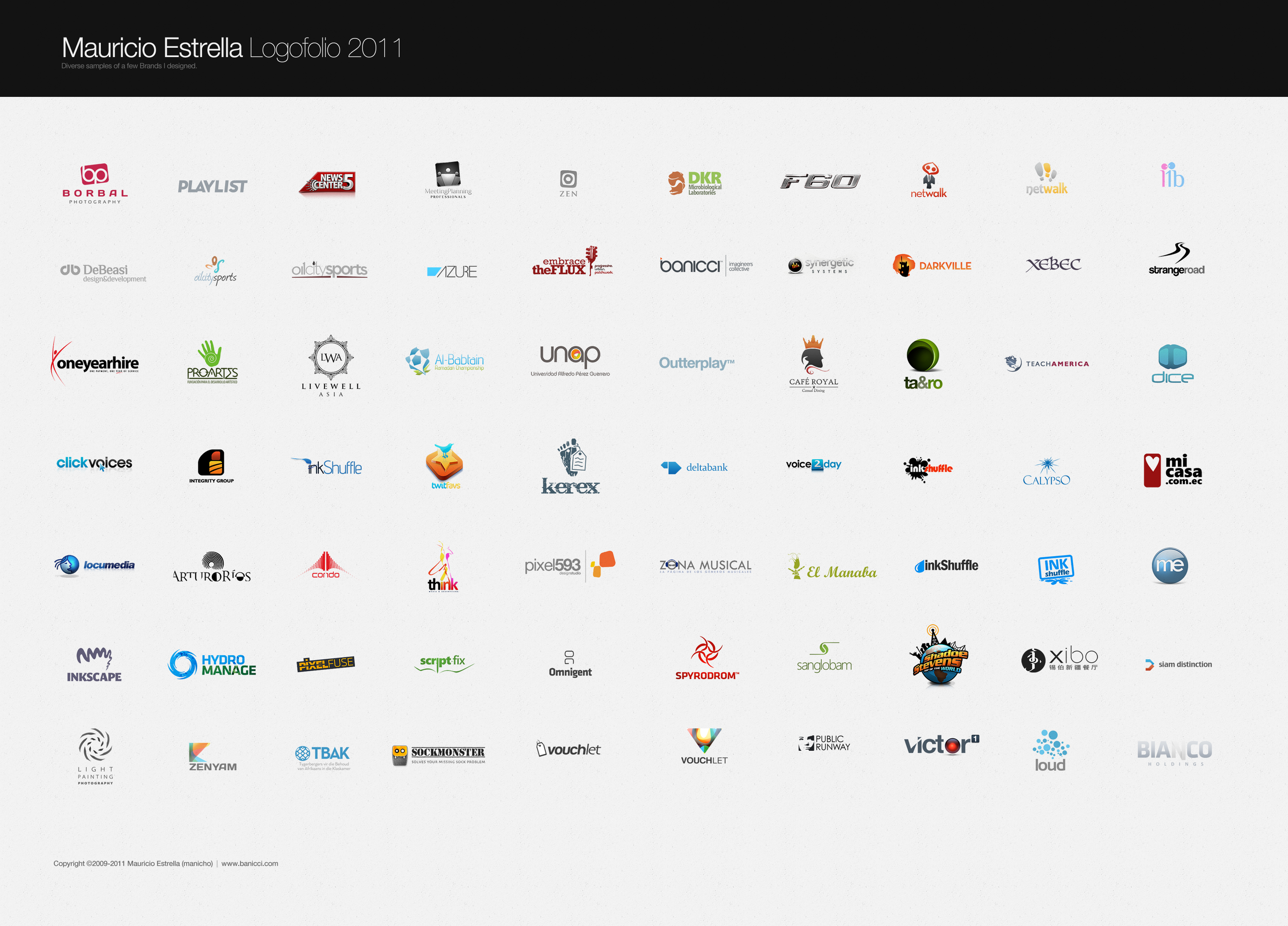 Watch

Hello
Here are some of the logotypes I've designed through my studio: Banicci™ Imagineers Collective www.banicci.com
I hope you enjoy this selection! Many of these clients are big. Try to guess which one belongs to these: Avid, Marriot Hotels, Sony, Lexmark, Canada Government. Haha

All these logos belong to their respective companies or individuals. You may not take any of these for your own use. Be warned! Big companies has big lawyers.

Want a logo? Note me or send me an email through my profile page here on dA.
©2009-2011 Banicci LLC. // Mauricio Estrella
First of all, the presentation of the logo portfolio, from what i know, is one of the most important things to get the maximum impact. A perfect logo with a bad presentation will be just another scrap thing on the market.

All the logos i see here are very professional and communicates the idea behind to the client or the person who's looking at.

Some of them are remakes, from the ones everyone knows today, with a touch of modern and manicho's professional hand.

Others are simply amazing, the creativity and the originality mixed behind these pieces of art make them unique and outstanding.

Hope to see more works like this one from you, dude, take care and good luck with Banicci Collective.
The Artist thought this was FAIR
41 out of 45 deviants thought this was fair.