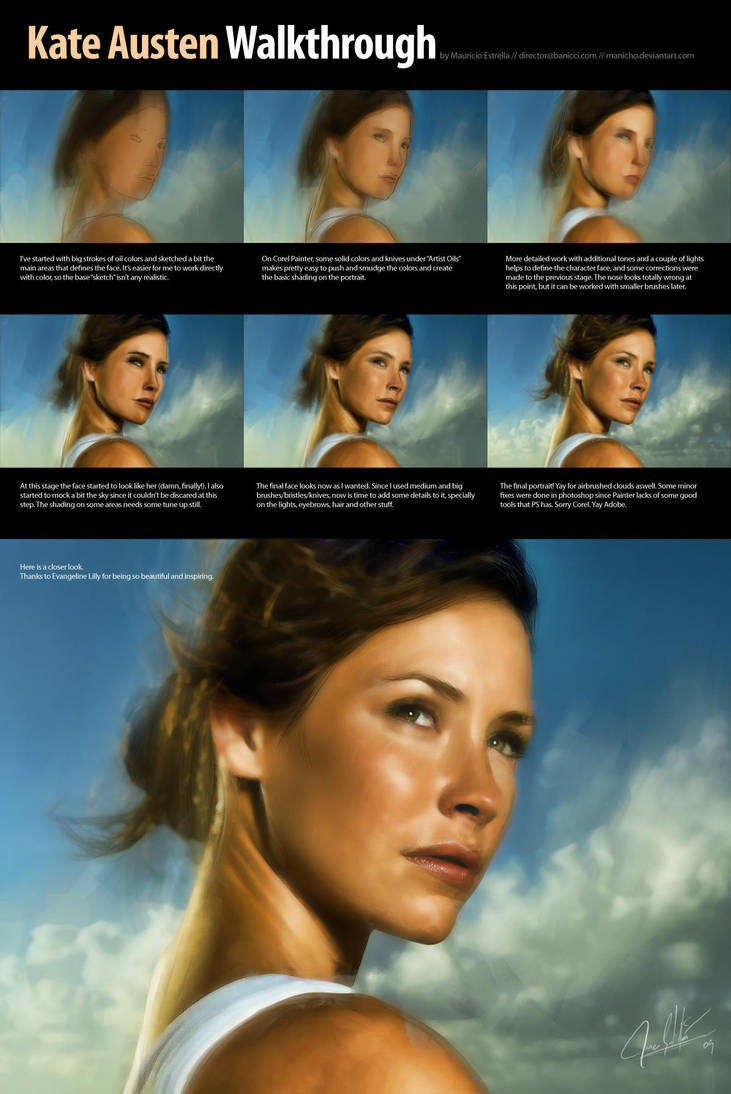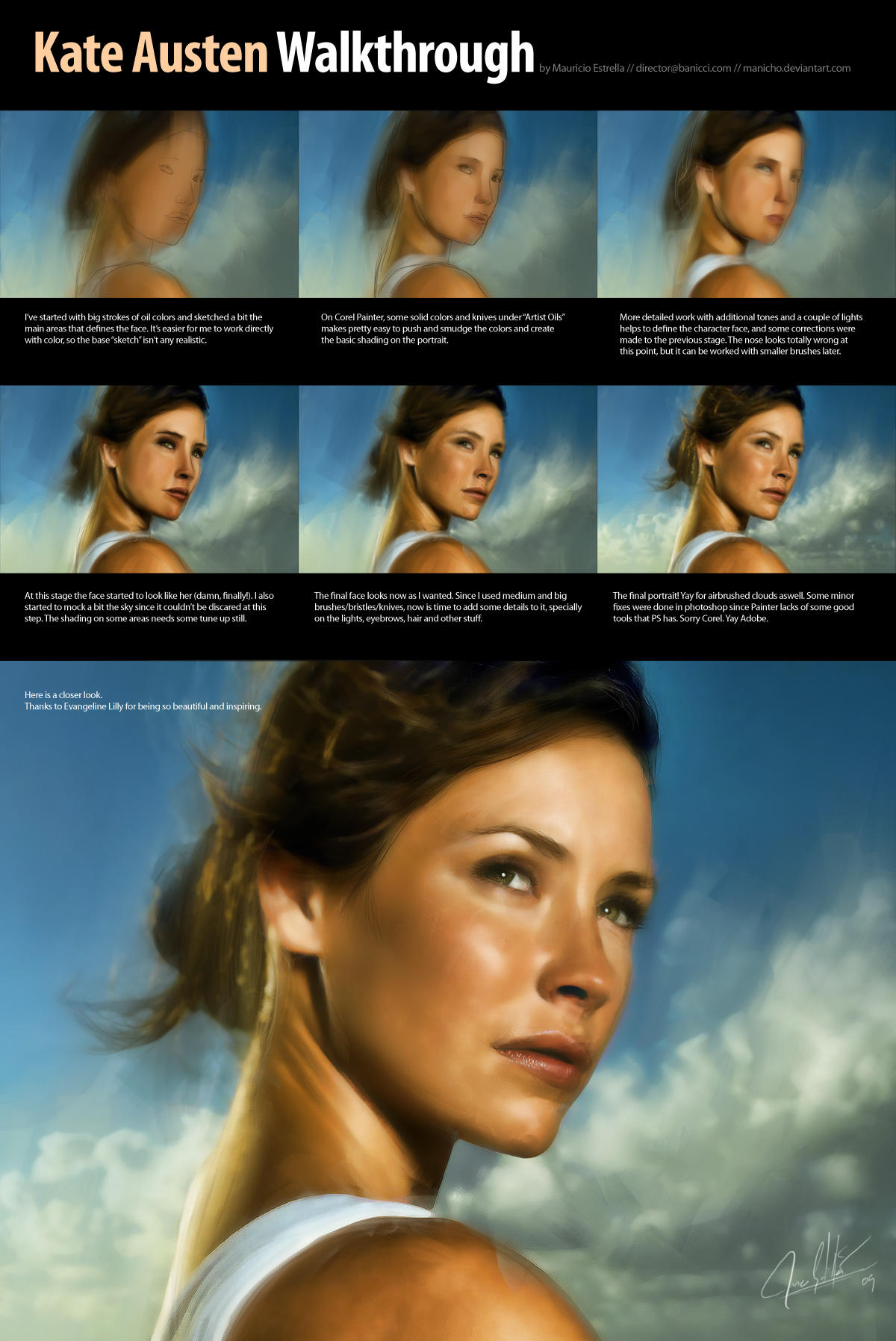 Watch
Yay I finished it!

I took my afternoon off and I needed something freshy to work on... so what could be better than waiting for 9 months before final season of LOST? Yez!

Drawing one of my fav characters. Kate Austen.
I found a cool reference pic and I tried to recreate it on Painter. Considering it took me several hours, I think it's pretty decent so far. I know it needs A LOT more of work. I might find some spare time in this week to finish it.
The rusty and dirty look on the skin was easy thanks to the Artist Oils tool and a weird effect it produces on ocre tones, since it tends to burn a bit the color when using blended bristles or knives. (boring tech talk lol)
I hope you like the outcome.

Kate Austen is a character of LOST played by Evangeline Lilly. LOST/Kate/Etc is ©ABC/Disney.