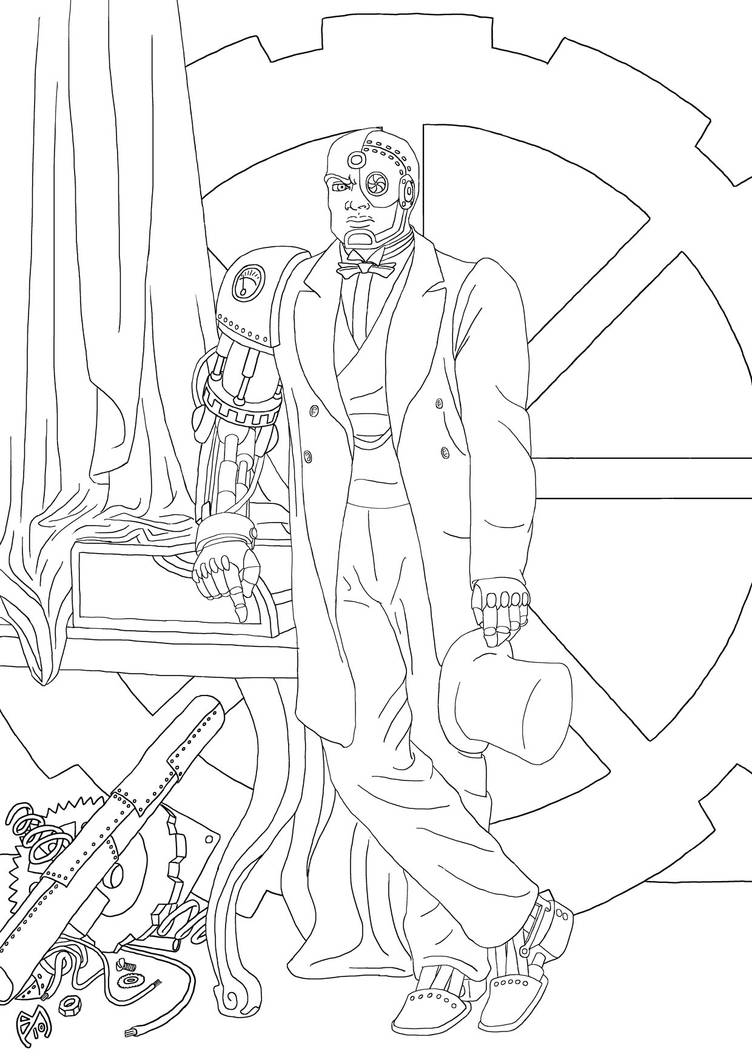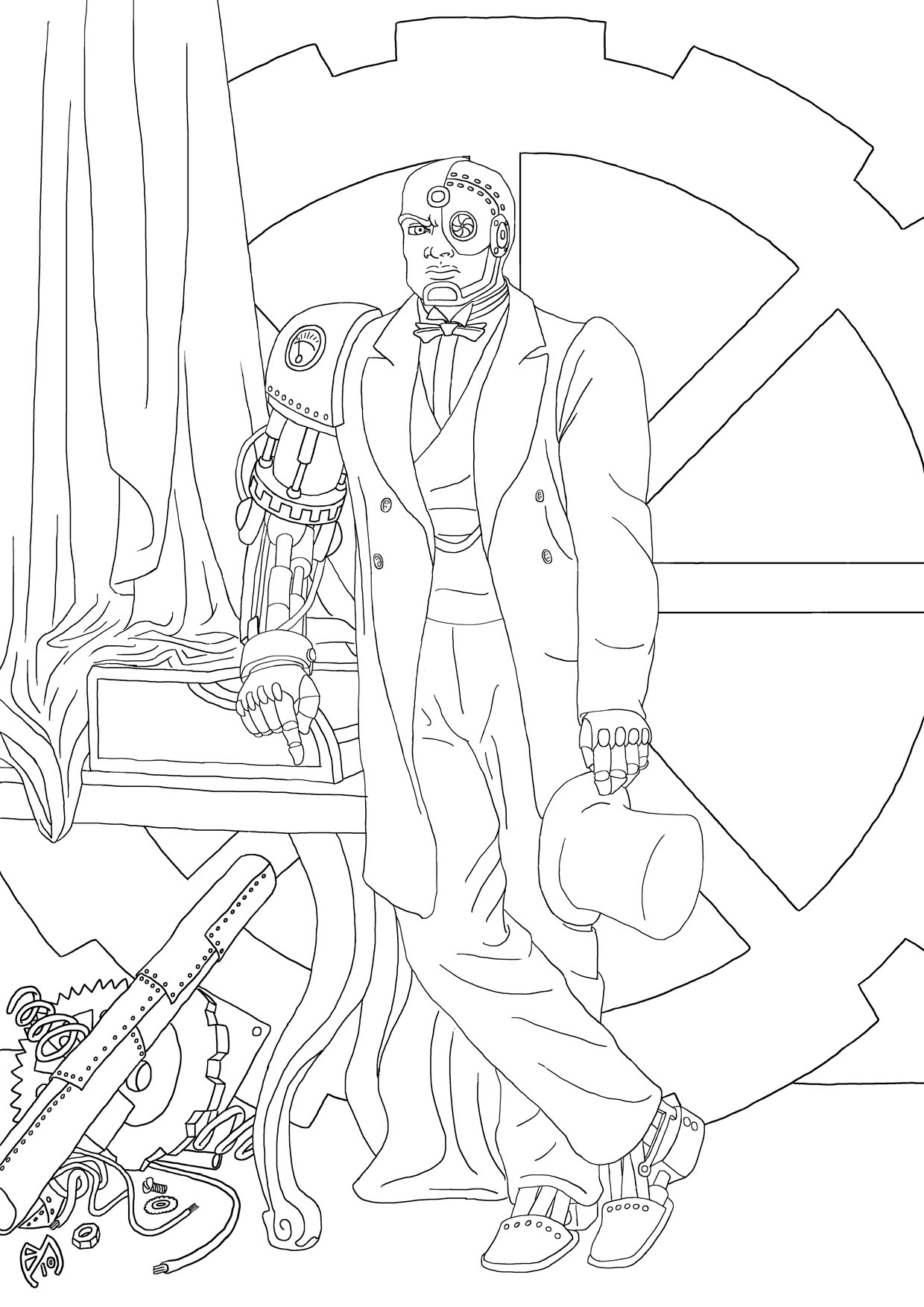 Well, I had this idea for a teen titans story in a steampunk setting, so I decided to do some designs for it. Here's Cyborg. I might slap some colors later, but feel free do color it anyway.
My take on him for this story is that he is a former-slave, named Victor Cotton, escaping the post civil war USA hiding in a ship. He was nearly in Great-Britain when he was discovered on board. The crew beat him up and threw him off ship.
He drifted to land and was found in the coast of in England, in pretty bad shape, by Dr. Silas Stone [caucasian, in this story], a scientist who creates the prosthetics that save his life. Since we are in victorian times, the head trauma which made him loose half his face, also damaged his brain (as opposed to the regular DC universe, where he is super-smart). Dr. Stone and his wife Ellinor, who were unable to have their own children, adopt the boy.
This will also be the opening sequence to the story, I think. I haven't put it down on paper properly, but the idea is coming together, lol.
PS CS4, Intuos 4.
Big gear on the background is a brush from

:
[link]
Cyborg ₢ DC Comics.

Reply

Dude this pic must've taken you AWHILE o____O
I totally love steampunk

Reply

Yeah, took me a few days, I dont have that much time to draw each day XD. I'm glad you like it!
Reply

That's an awesome story idea. You should totally write it. And great picture, too.
Reply