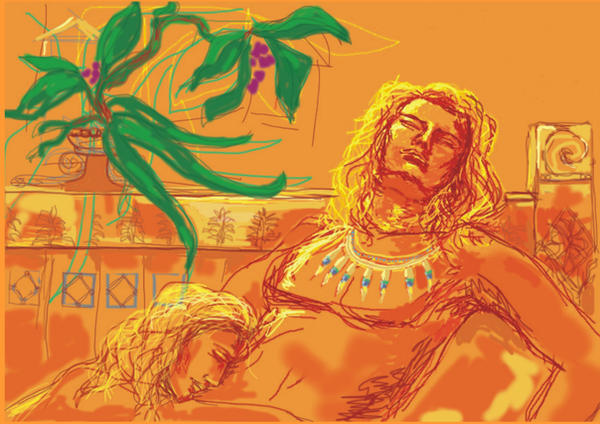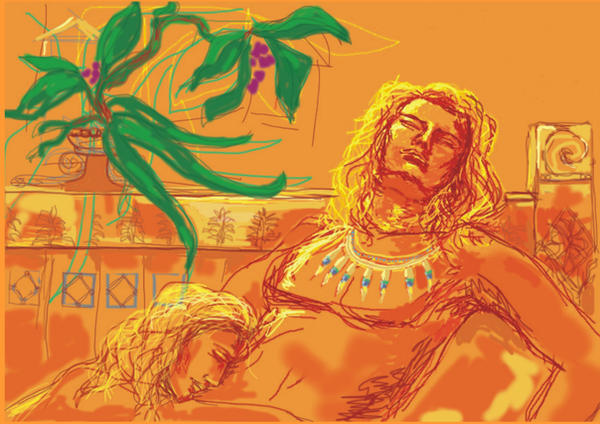 Watch
My first serious attempt to paint sth in a digital way.

So don't beat me. What is it? Maybe an sleeping Elf, a Vanya (from Tolkien's Silmarillion) with his beloved, hahah. They are sunbathing in the light of Aman.

You may look upon it as another quick sketch from me.
The fruit of visiting Museumsinsel in Berlin (too many inspirations).

Corel Photo-Paint 9, mouse.

Reply

Świetne

podobają mi sie kolory, podoba mi się szalenie scena, naprawdę nietypową wybrałaś- bardzo ładnie dopracowane twarze

Porywam do

Reply

Reply