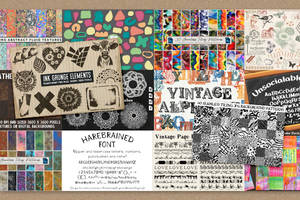 HG Designs Subscriber Area
Lots of high resolution goodies for graphic design including textures, photoshop brushes, seamless patterns and more.
---

Description
Just follow these very simple rules

Free to use any where

unless other wise stated in artist note.

Give credit to me in your description.

Send a note to my art account Or leave a comment on the Picture you have used



Do not make stock from my stock!!.


Have Fun, love to see what you create


my art account : iconmaureenolder : (without the spaces)
Hope you find use for these
Bought from RDNA

Traveler's Naturals - Heavy Vines Vol 4 at RDNA