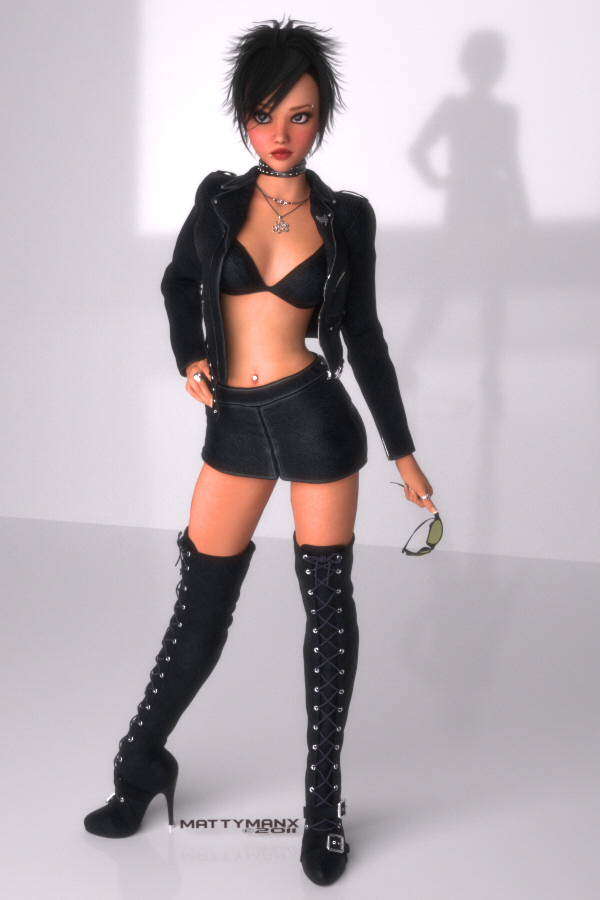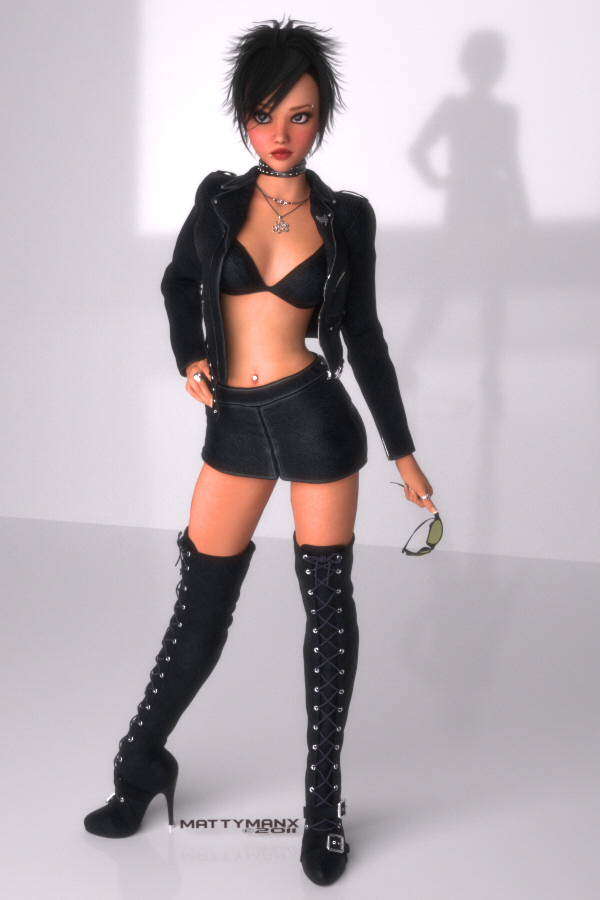 Watch
Thank you for veiwing everyone! I finally got back around to rending after a long while of NOT rendering. I was going to do more with this, add a car and a better scene but in the end it just made more sense to go with the first idea which was just her and a simpe background.
Credits:
Aiko 3 - DAZ3D
Skin - Aemilia Doll for A3 by maelwenn- DAZ3D
Head Morph - Salome for A3 by Thorne & Sarsa - Renderosity
Eyes - Sylfie for A3 by Thorne & Sarsa - DAZ3D
Jackey, skirt & Bra - A3 Leather Wear Set by Billy-T- DAZ3D
OverKnee Lace-up Boots for V4 by DX30 - DAZ3D
Anime Hair by SWAM & Bobbie25 - DAZ3D
Celeste Clothes by ElorOnceDark- DAZ3D
Armor Rings by Valandar - DAZ3D
Bettine's Sekrets for V4 by Fabina - Renderosity
Vampire Ring by Inception8-Resource - [link] - here on DA
Faerie broach, piercings & sunglasses - unknown

Reality 1.22 for DAZ Studio by Pret-A-3D - DAZ3D
Pose and Expression - Me

Rendered in Lux Render - No pose work!