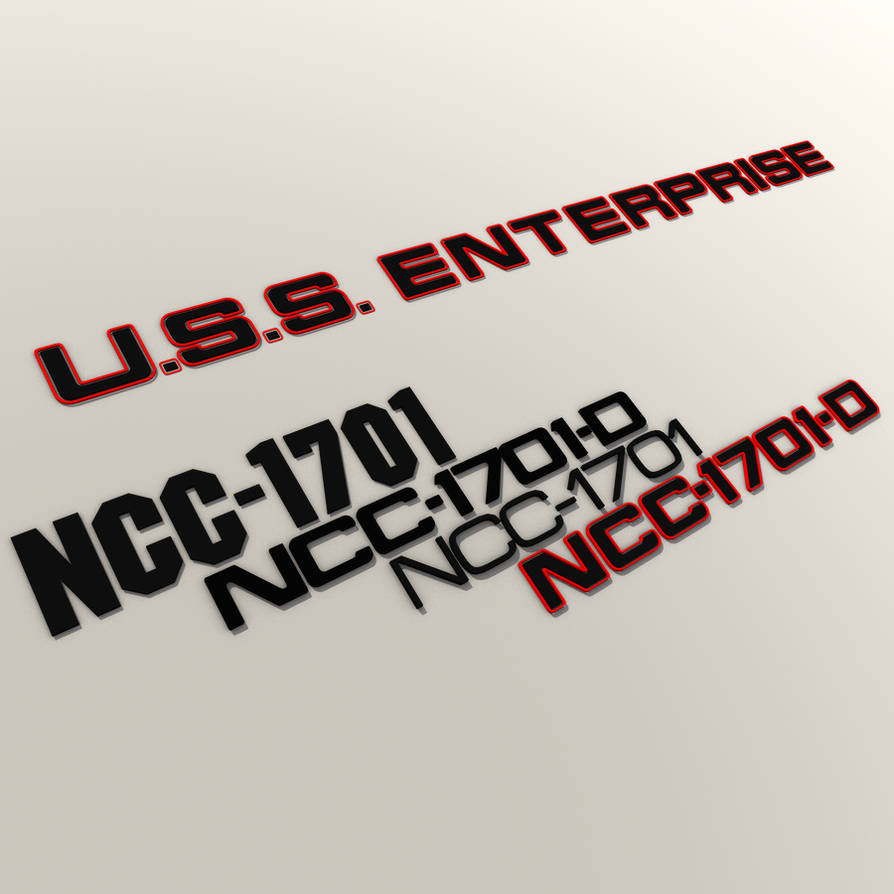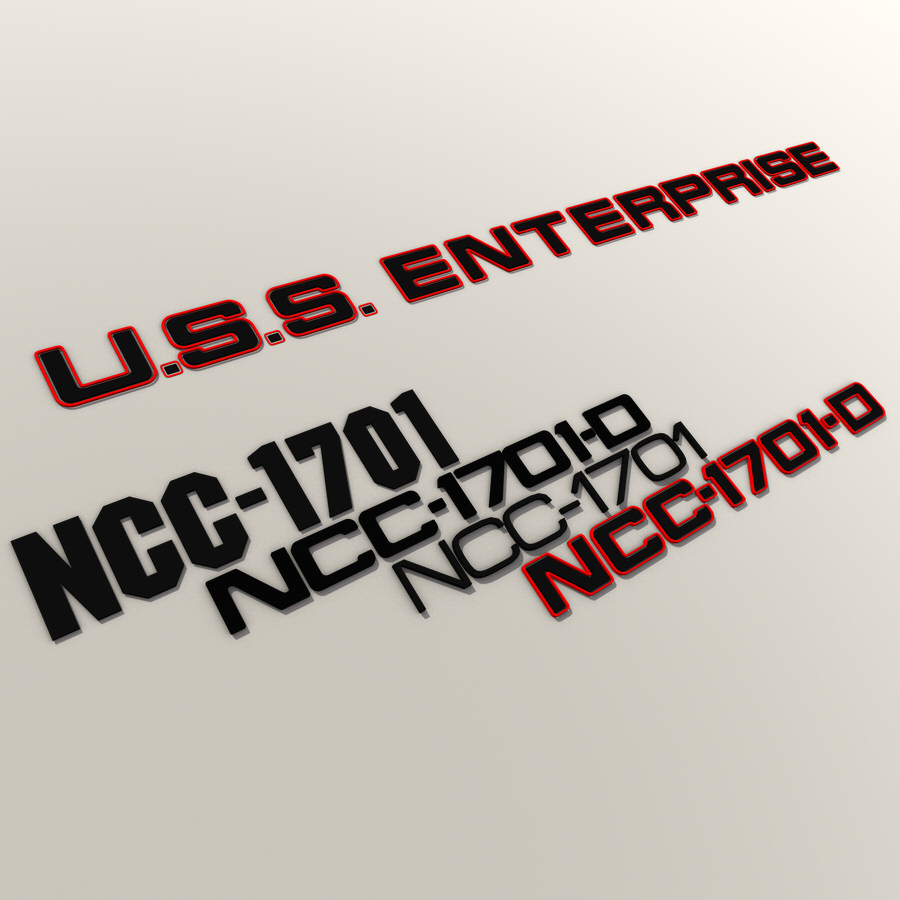 Watch
The Star Trek 3D Font Pack

This is a little something I made in Hexagon a while back. This is the same pack that is already hosted on Foundation3D.

The idea behind this pack is that you can use it to make additional names and registeries for star ships that you have downloaded or made yourself.

For each set, the 0 and O are the same.

Reply

Wow, great

Do you know if exist also markings?
Thanks
Reply

I dont know. The font set I made my self using a 3D program that reads True type fonts
Reply

Thanks for putting them up here. Yaknow, the hardest part of getting hold of ANY of these great things is finding them. There is no longer a Forum Search. The bitty one Chohole posted the link to doesn't work too well. Finding things here results in CORE membership adverts and nothing else. If it don't pop up in Google, I don't usually find it. Google did get me here and to the very much active Star Trek lists at DAZ, so all is not lost, but found in a meandering sort of way. ;o)
Reply

You're wlecome.
In case you need it, this is my ST freebie list at DAZ -
www.daz3d.com/forums/discussio…
- Most of the ships I converted are hosted at Foundation3D which will require an account to download them but its all free.
Reply

Thanks for that list! I had found one list of Star Trek freebies there but without the Forum Search function it was hard to find anything. Until someone posted that neat method of doing a Google search on DAZ forums. That works better and faster than any of the forum searches we had before! Also, I have had a user account over at Foundation 3D for a few years now. Actually, IIRC it was chasing down your model conversions that got me there in the first place. But thats fine, I did find your stuff there, and now I got the link to the new DAZ forum. I'm happy.

)
Lessee, I got the DS9 Station, Enterprise NX-01, 7501 'A' through 'E', Defiant, DS9 Runabout, Voyagers Delta Flyer and a slew of other ST ships, large and small. Federation, Romulan, Tholian etc. No Ferengi boats though, and we could all use some target practice.
When I stop and look at all this ST stuff, I begin to realize just how extensive the ST 'verse all of us fans have created. Mylochka has created a great assortment of species characters, hair and uniforms. And you have seen to it we have a nice assortment of ships to use in Poser/DS, not just the pricey packages.
Ah, seems there used to be a couple other Romulan ships and also a couple or even few other Klingon ships I haven't seen at DAZ or Foundation. I'll dig through my stuff and see what shakes out. If not the models, then maybe the artwork.

Later!
Michael
Reply

Reply

I am having trouble finding 3D Models here. when someone posts direct links I get them fine. But just logging in and searching for any? Nope.
Reply

if your refering to this freebie, the download link is to the right near the top.
If your refering to Trekkiegal, hers are all listed in a sub gallery -
trekkiegal.deviantart.com/gall…
- she hosts all of them here on DA so look for the green download button to the right near the top.
Reply

I got her bookmarked, and I dl'd the models. I am just confused at how to FIND models here. I know they are here, finding them is weird Matt!
Reply

After you type in what your searching for and get the results, look to the left of the screen and you should see a listing of all the catagories that the deviations are in. Click on "Resources and Stock Images" and then on the next page look to the left again and it will give more sub catagories including "3D models" and click on it to narrow your search some more.
Reply
(1 Reply)

I am referring to the 3D mesh models here on DA period. Searching for them simply gets me pictures. No models. I end up having to rely on the direct links people like you give me. Do you have to have that CORE account to access them directly? My searches use simple words, and have yet to get me even one model. Only pictures. So thanks for the response, and thanks so much for all the help to the entire TREK community!!!!!
Reply

Thanks for hosting this here on DA Matty!
Reply