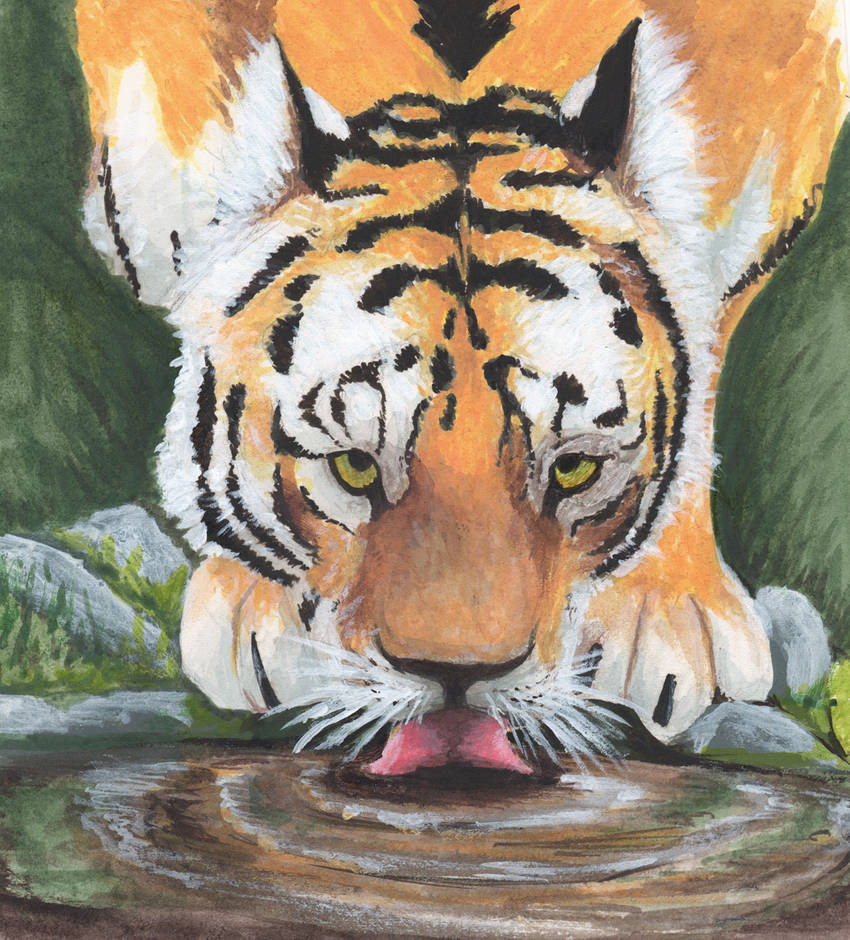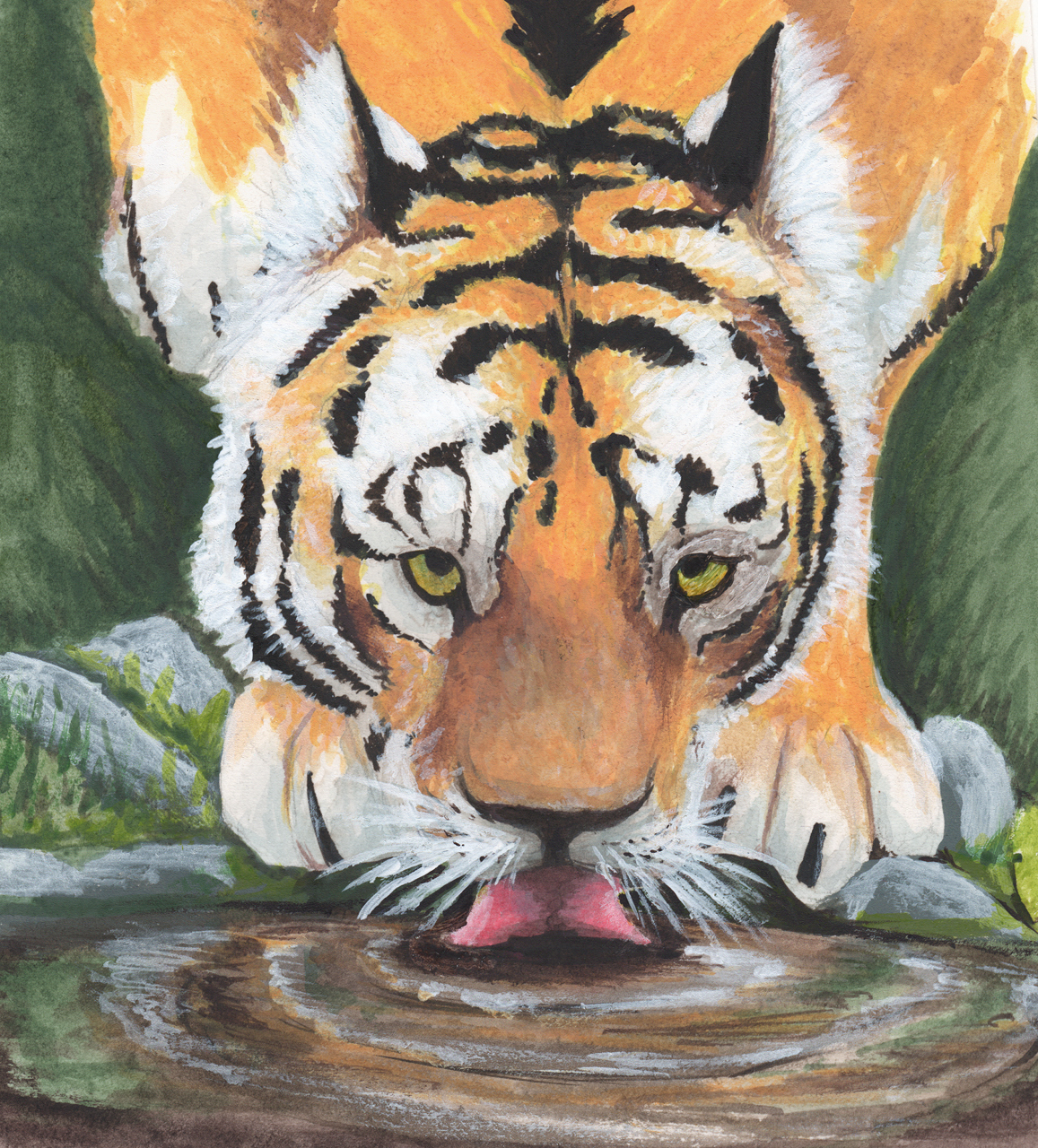 I decided to try a proper challenge, a front-on tiger having a drink!

Think I'm getting used to using acrylics, admittedly it takes quite a long time to make something that looks properly good.

Damnn!! that's amazing! ;o; how long did it take you?
Reply

Thanked!
I think it was about 5 hours in total.
Reply

Damnn I thought it would of been longer
Reply

Is that quick? I have no idea xD
Reply