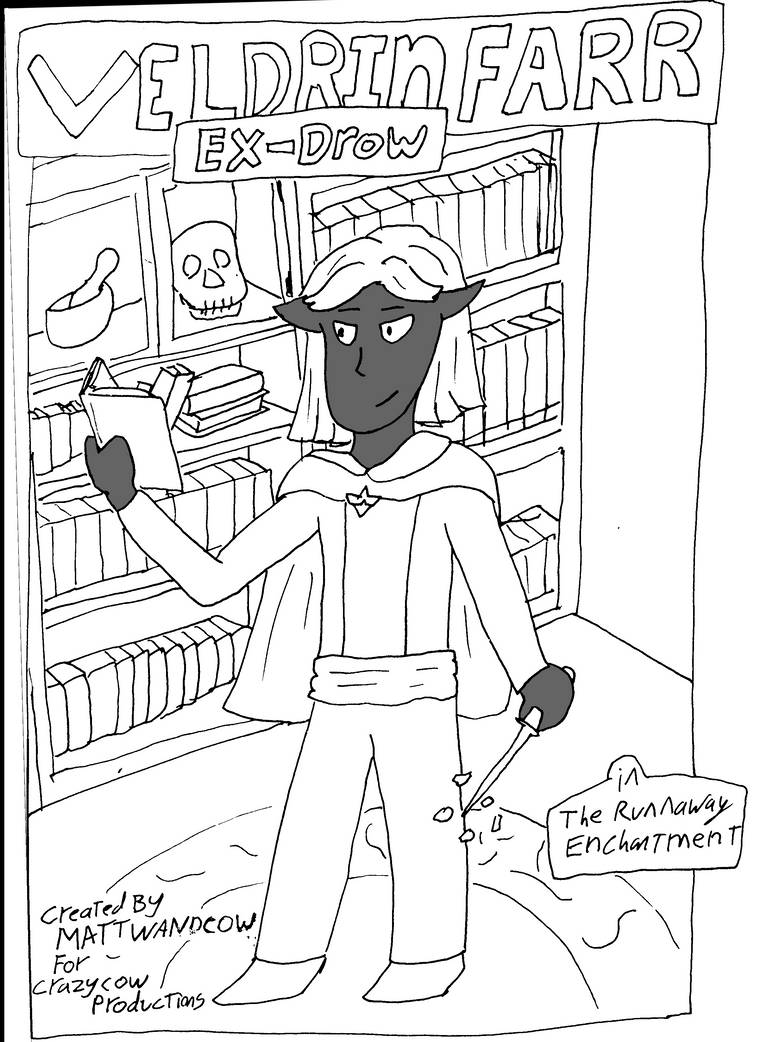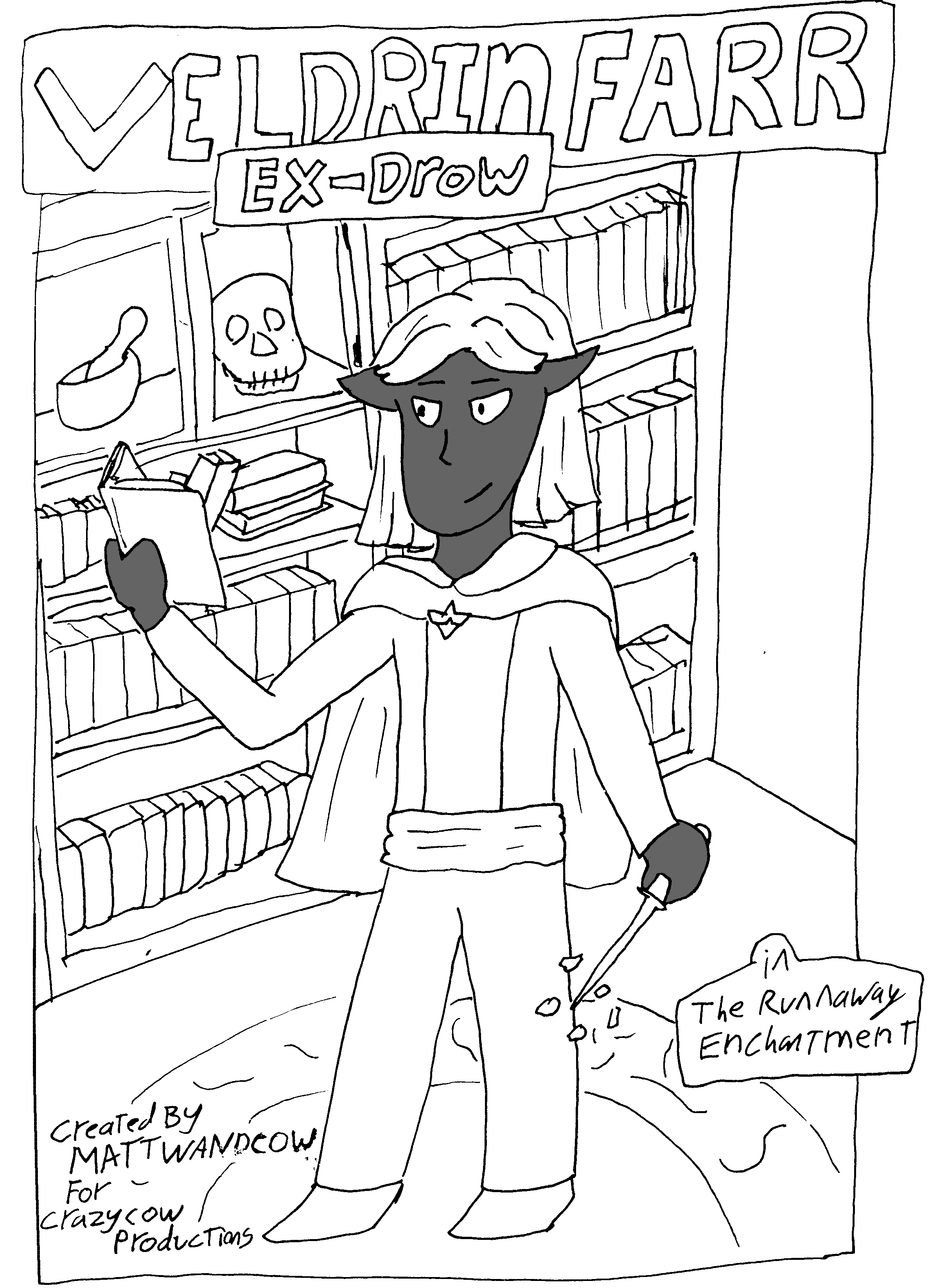 It appears you don't have PDF support in this web browser. Download PDF

Watch
Sooo... back in February?, I was like Hey,
CrazyCowProductions
, I should do a comic thing for you.
For the record, it is now November. I;ve had it done for a while, but I knew it needed some touch-ups and I was worried how long it would take to get it to this stage of effort. But here it is.
This is an apocryphal tale of Veldrin, who you may be familiar with (he's appeared in some of the GlamorDome stufff). It ain't canon until CCP says it is, but I had a lot of fun writing these characters and starting a small little story in the Forgotten Realms. There may be a complete cleaned up and colored version sometime in the future, but I'm making no promises. (Swamped with other stuff!)

This is my first longer form single release. If it seems people like it, I'll see about doing some more.


XD oh man this is funny XD
Reply

Yay! You're alive!
I'm glad you like it. I still to need to make a polished version. Eventually.

Reply