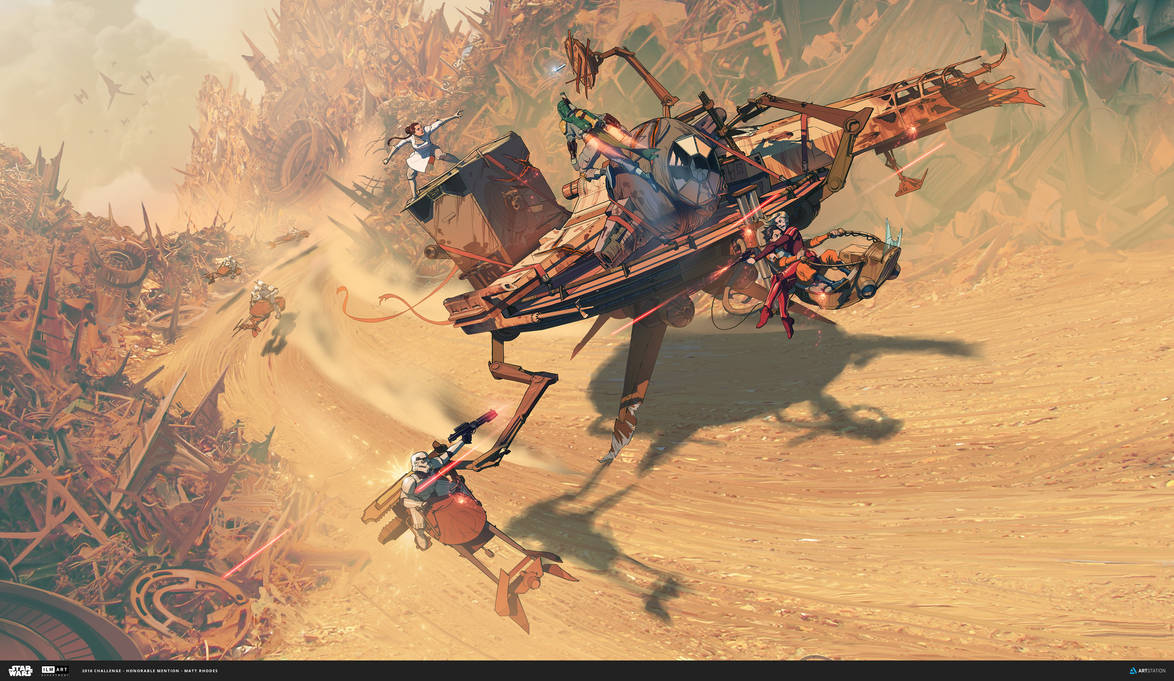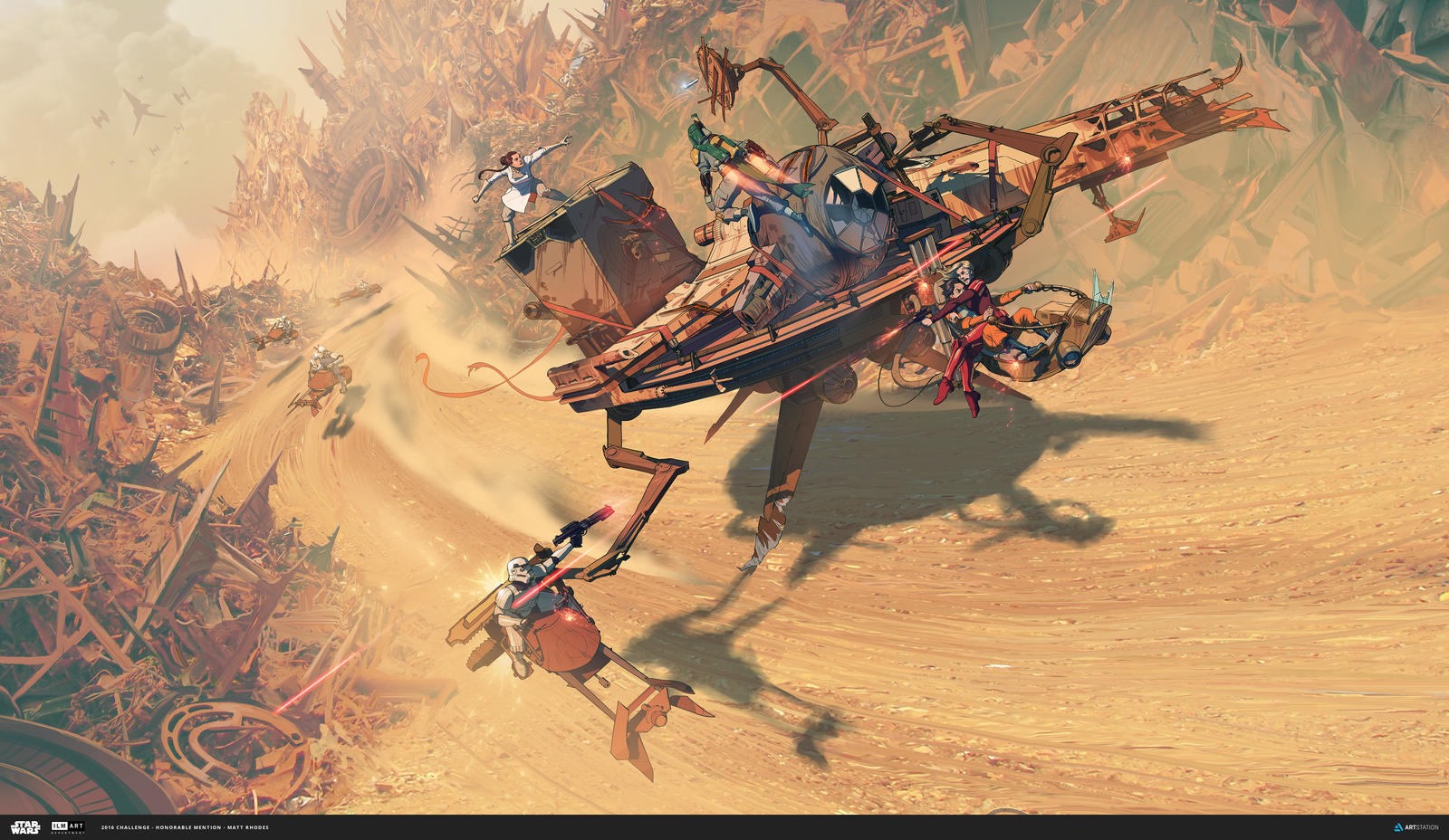 wanted to design a vehicle whose primary job was to showcase my favorite aspects of Star Wars :
Swashbuckling - The Turtle is essentially a flatbed truck with large obstacles, ropes, and robotic arms with claws and magnets to create opportunities for climbing, swinging, precarious fights in a constantly changing landscape.
Peril - I wanted to keep the tension high by designing the Turtle to be "open concept" with no hull or cabin. Our heroes are in constant danger throughout the scene.
Co-operation - The ship is fairly small and cramped, forcing the team to work on, over, and with one another.
A lived in world - the scrap ships on the flatbed are a sampling of fan favorites: the AT-ST, the Tie Figher, and the X-wing. It's always fun to see something you're familiar with in an unfamiliar state (in this case, decay).