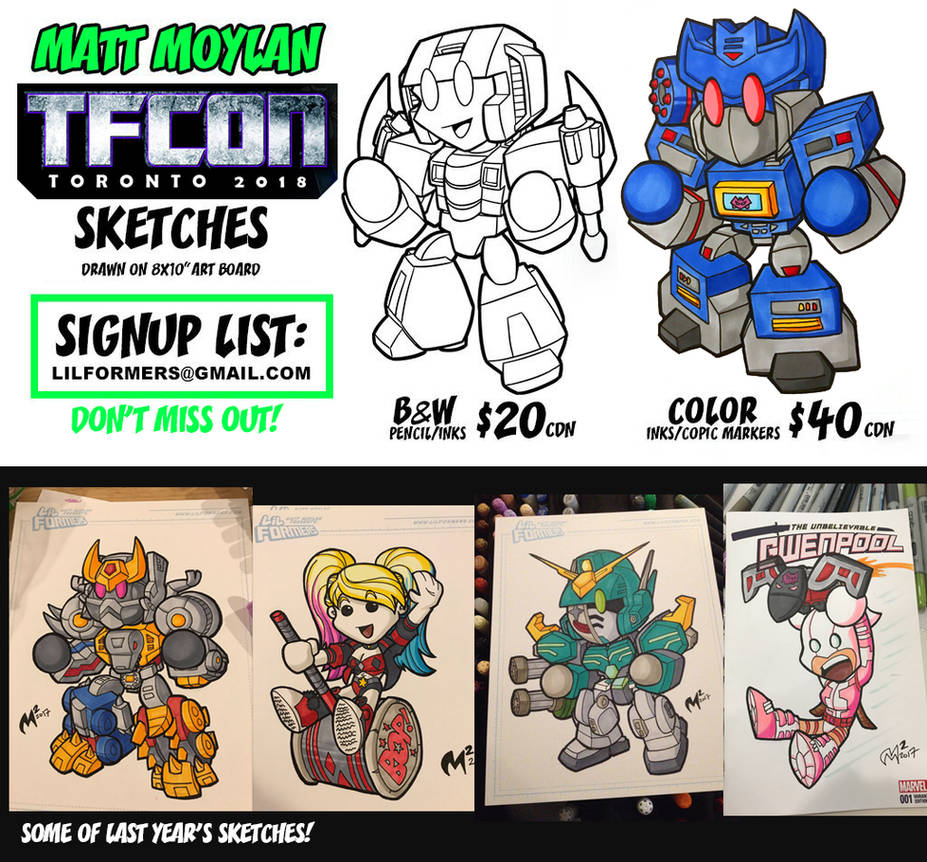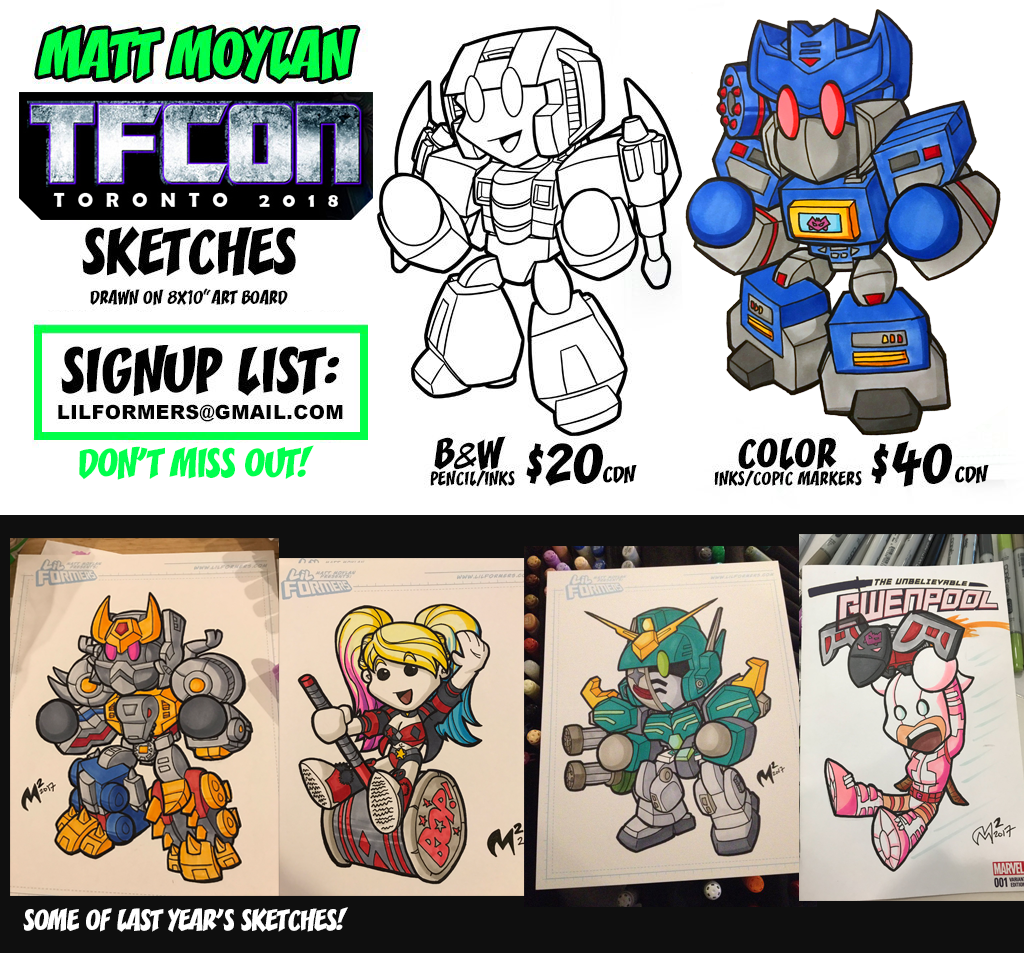 Watch
Taking sketch commission pre-orders for TFcon Toronto, happening in 2 weeks! (July 14-16).

Get on the list to make sure you don't miss out! I usually have to turn down a couple people by the end of the show.

E-mail be at the address in the image to get your request into the queue!