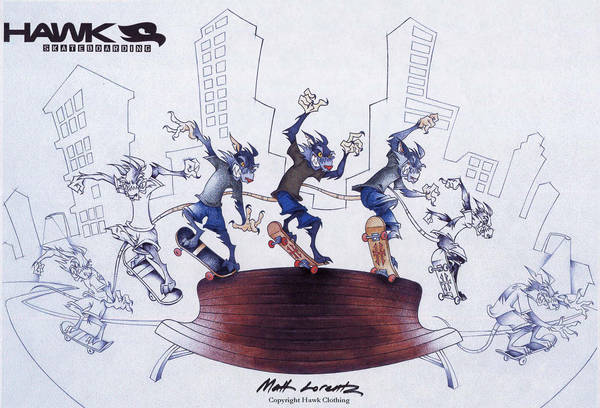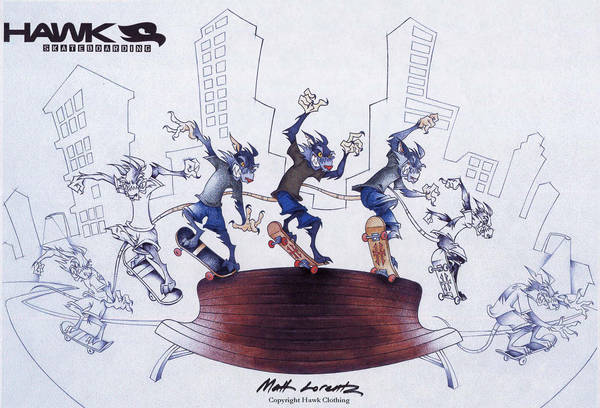 Watch
Pencil, pen, colored pencil, marker, colored pencil, pen, pencil (say that fast 3 times).

i love the multi medium sequence. It even plays on the eyes with the colors you used making the rat pop off the page. Speaking of which... The maker version seems a lil dark pushing into the background some almost making 'em seem flat.

Love the composition on this though the simple city scape really pushes the character foreward. I bet animating this by hand would be crazy especially with the cloth dynamincs.
Reply

Thank you very much! Thought I'd show the mediums I work with while drawing durring the trick progression. The original piece is about 3 feet by 2 feet. Best,
Matt
Reply

I love the forced perspective of this piece.
Reply