Time changes many things. There's a good chance that this is still in progress. Then again, many things are always in progress. Through time and space, many things remain unfinished and are a continuously 'in development' project. A good example? You. For example, those of you who say you're 'depressed' will one day realise that you're not actually depressed. (Thank an old friend for proving that one.)
So what of me?
Here I'll just go by MM, unless you know me another way.
That profile icon and photo above is my main Sonic character Madness the Hedgefox, as drawn by good ol

, last seen as

If you RP decently, sure, i'm open to notes! I'm also operating out of somewhere else that'll be open soon, so updates to come on that one.








- The go to guy of the crew of any of my assumptions on the working world. The fact that he has employment in his past speaks wonders, no? He's time and time again proven his ability, capability, and, on a whim, I'm glad to have ya on board dude!

A girl i've known since 2011 and actually find to still be really great! She may have been gone from DA for ages, but that doesn't mean she was ever forgotten.

- A pretty fun gal, popped up during Spotlight, had a few good threads with her, disappeared for a while but came back recently. Still as enjoyable as she used to be it seems.

-BECAUSE HE IS THE ELEMENTAL CUPCAKE OF ALL THINGS SHCARTZOPHRENIAN. And because he leaves me laughing every time.
Reckon you should be here? Drop me a line.
Get a FREE visitor map for your site!
One more thing by the way.
...
"BOOOOOOOOAT!" - Atilla the Hun, Skatoony Season 1 Episode 13,
youtu.be/zko3U0sGnhg?t=10m47s

:thumb153603370:






:thumb332059979:


:thumb586501394:





What Role Do You Play In An Anime?
Hosted By theOtaku.com:
Anime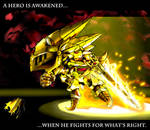 "There's nothing Excalibur can't cut through."
(Great piece by Qtstarthehedgehog,
qtstarthehedgehog.deviantart.c…
)