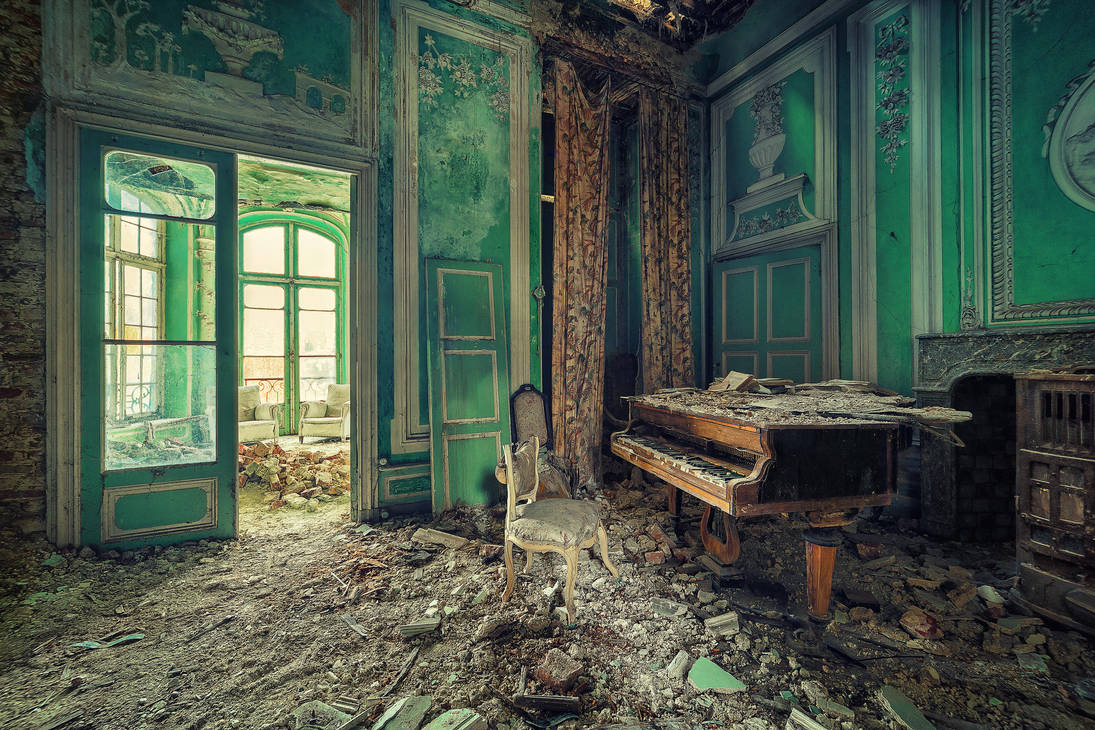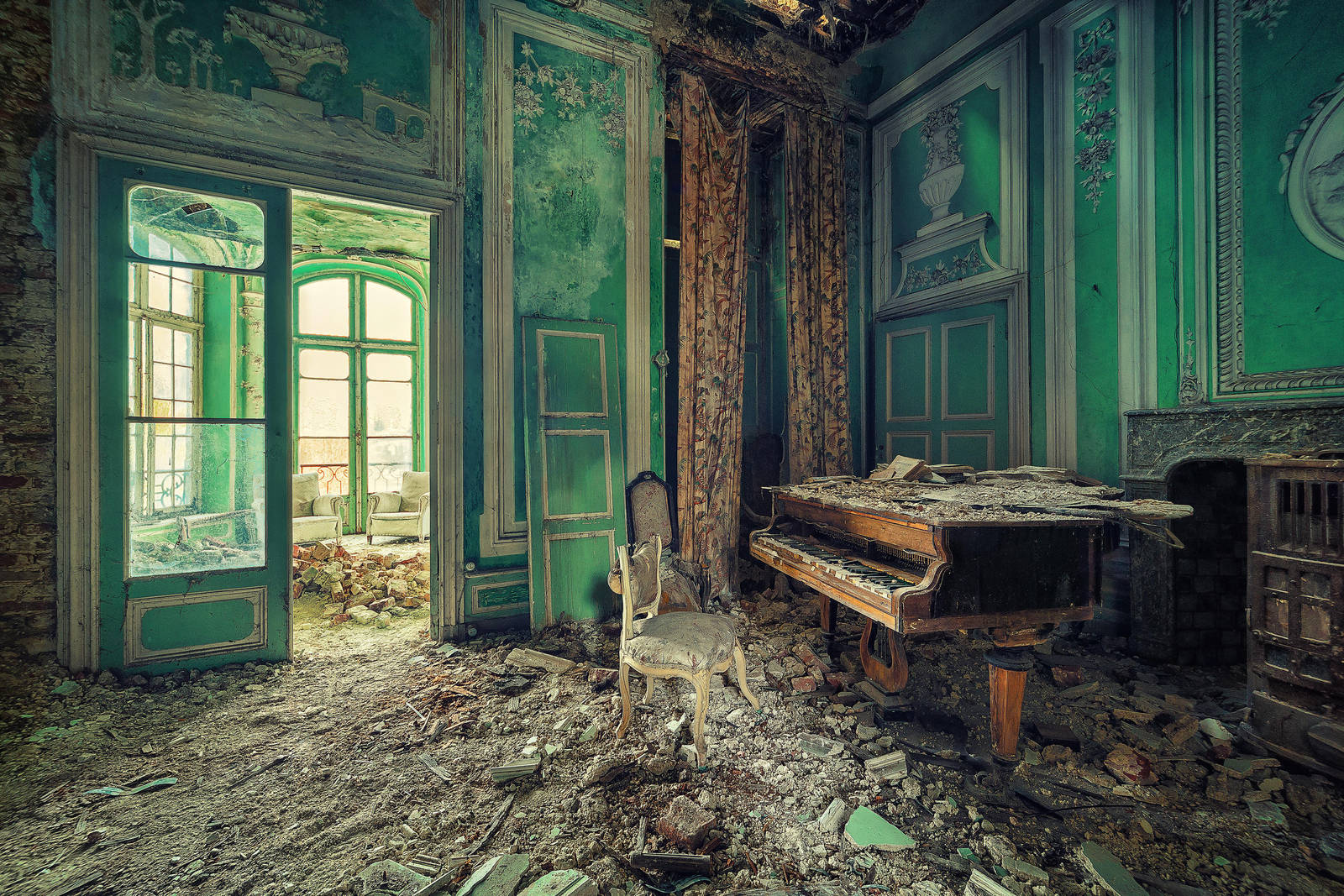 Watch
First of all I want to praise your choice on the lightning. Its subtle and gentle touch really befits the solitary theme. Though the lightning may be forgiving, the colours on the wall on the left seems to have been preserved too well. However the broken piano and the chair totally makes up for it as it gives off a powerful impact of destruction and abandoned. Though I'm not sure whether this is intentional or not I realise that the rubble are all pointing towards the Piano as if drawing the audience's attention to it. Overall good choice of angle and great work.
The Artist thought this was FAIR
27 out of 27 deviants thought this was fair.
Hello.
I was particularly drawn to this work as it reminds me of the Baroque era. (If you see my page you'll understand). I think it's very visually dynamic and has a sense of ageing, but in the modern day. It sort of looks like the Chenobyl disaster nowadays, with the eery green. I like your lighting choice, and how the natural light from the window in the foreground comes through. I think perhaps it is a little too finely set up as a set, which is why I've marked slightly down on orginality.
Overall, a beautiful piece of artwork. My Congratulations!
The Artist thought this was FAIR
36 out of 40 deviants thought this was fair.