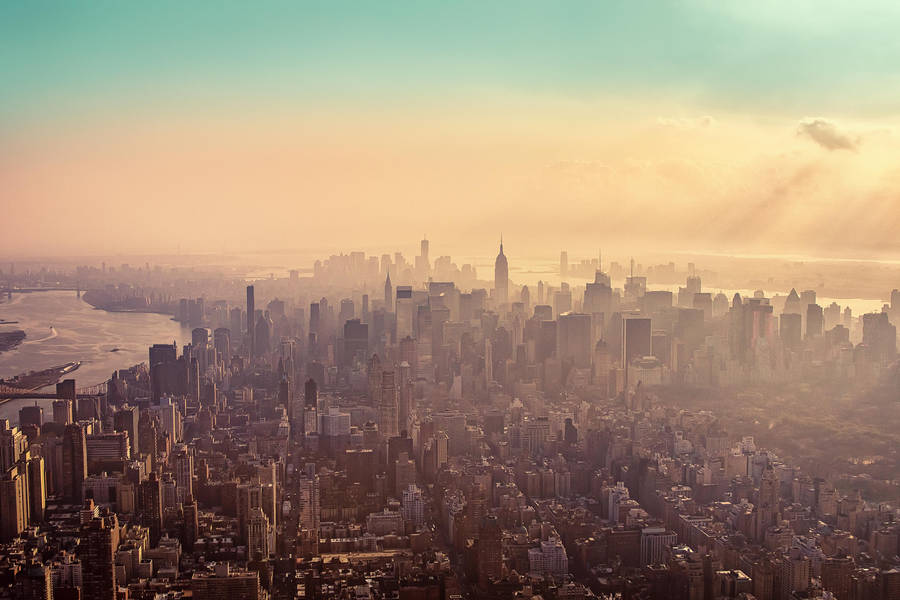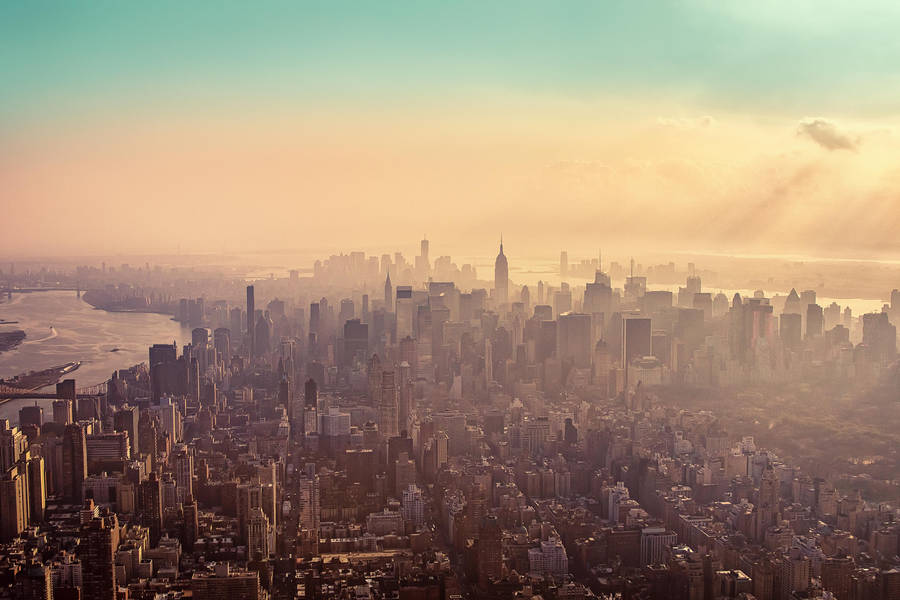 Watch
Daily Deviation
Given 2012-06-06
There's something about having a haze, whether it's fog, smog, pollution, or simply after a rain-storm, wafting through a city that's just enticing, invigorating! That's too true for this piece!

The gradual transition from pure clarity of the foreground, to the clearly defined midsection, that has a tinge of blurring (or haze), to the fairly neatly-blurred background area, is exquisite! As I mentioned, the entire piece is sliced into visible sections: forgive me, I'm not particularly fluent with the Manhattan skyline, but the building that sits just above the horizontal mid-line, and to the right of the vertical mid-line (the tallest building in the photo), has a medium blur, whereas the buildings directly behind it are severely more hazed, in comparison. This aids the effect that the haze is trying to add.

The sky is a little confusing. Don't get me wrong, it's gorgeous, and I love the sudden contrasting transition (or lack of) from the haze to the medium-mint shade, but two things stick out: the solid clouds on the right hand side, specifically that clearly defined one, are quite distracting. In fact, the clouds behind it aren't as much - if they extended slightly further, say, to the 2/3 marker, they would make the entire sky more dynamic. But that particular cloud, with the shadowed under-side, pulls my eyes from the cityscape, and to a fairly empty sector.
The other confusing section is the entire sky, itself. Due to the nature of the haze-blurring in the far background, instead of the city and the water having a clearly defined horizon, separating them from the sky, there's a sheet in front of it (the haze), which makes it appear that the sky is intermixing with the back section of the city – it's a little hard to distinguish where the horizon actually begins. It's also even stranger in the top right-hand corner: the blue sky-section seems to be arcing forward, than downward towards the horizon, as would be expected, but is awkwardly interrupted on the left, where the haze has 'bubbled'.

I'd also love to point out that I simply adore the section of the river on the left-hand side. The dark sections seem almost frozen over, but the wakes from the water-crafts break this with their lighter tones, and I find it fascinating, and somehow alluring!

Overall, it's a lovely shot, from a delightful angle and perspective, not the mention the haze sets up the perfect atmosphere over the city, with the sun beaming through the clouds, and just generally dousing the entire piece in a wash of light! Another wonderful shot – keep up the wonderful work! Oh, and congratulations on the DD!
The Artist thought this was FAIR
6 out of 7 deviants thought this was fair.