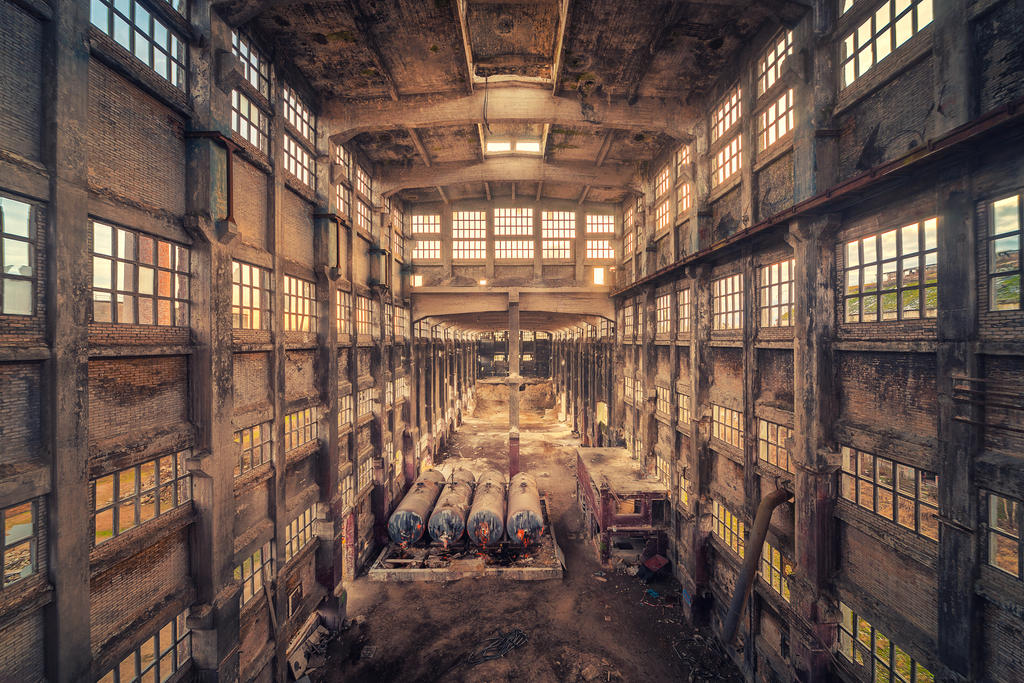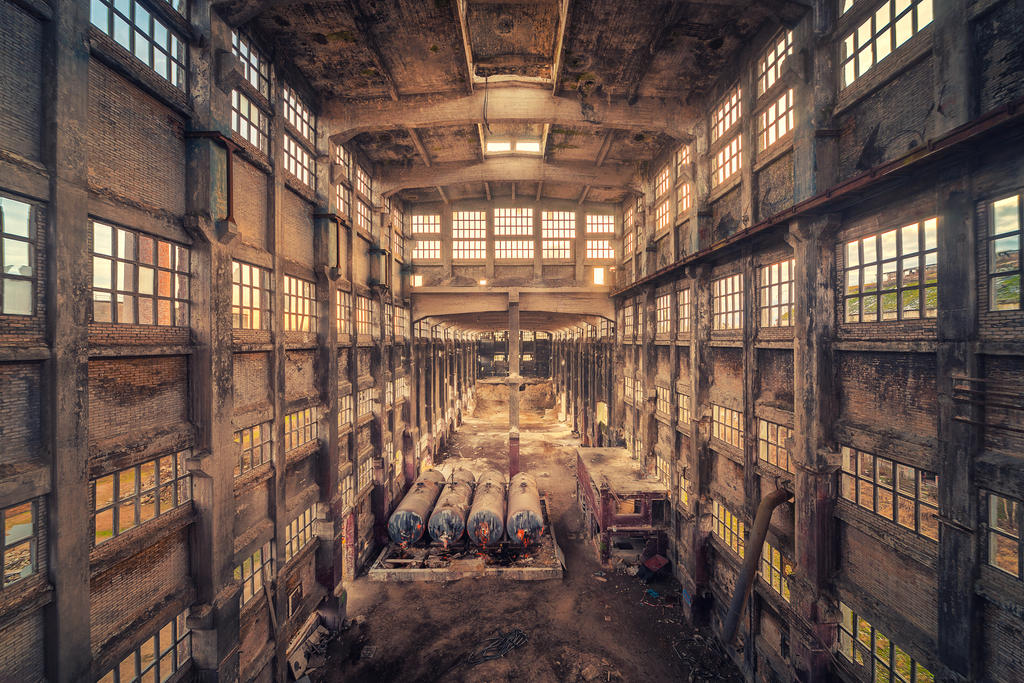 Watch
The enormity of this old warehouse along with the overwhelming mass of windows creates the atmosphere of solitariness within a cathedral. Thus, this piece; aptly named "Industrial Cathedral", provokes ideas about societies isolation as a result of devotion to consumerism and materialism- which is all so often short lived.

The contrast between the dark, neglected building and the warm colours of the penetrating sunlight creates a reassuring balance, a serene feeling that while life is ephemeral, life still goes on.

Angle and repetition in the composition feels ordered and yet refreshing.

The piece is both beautiful and otherworldly, and yet also relatable.
The Artist thought this was FAIR
16 out of 16 deviants thought this was fair.