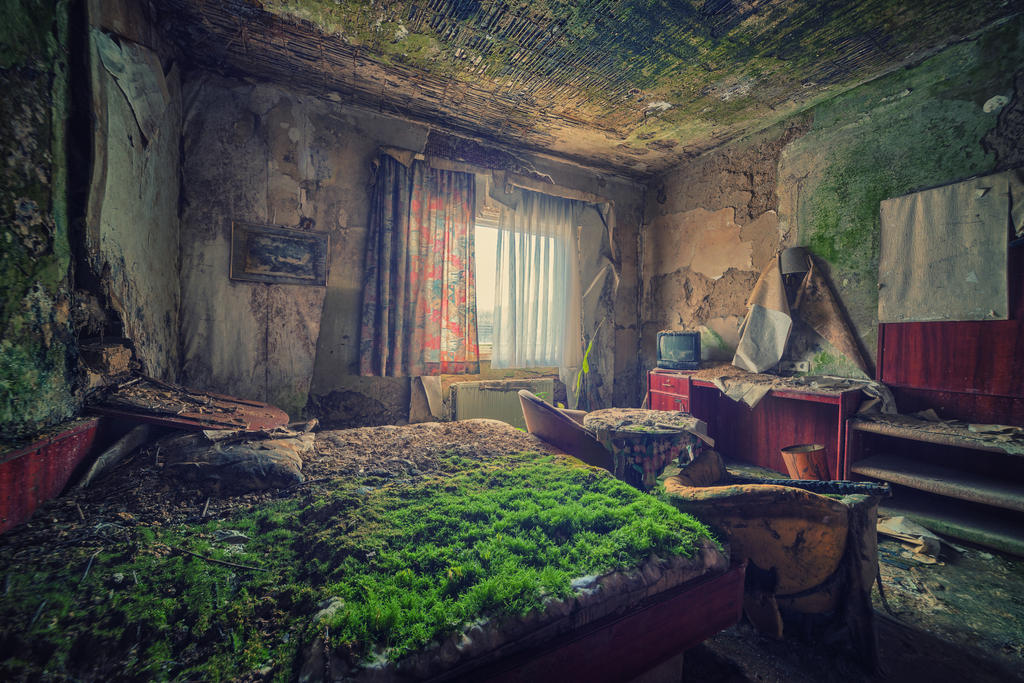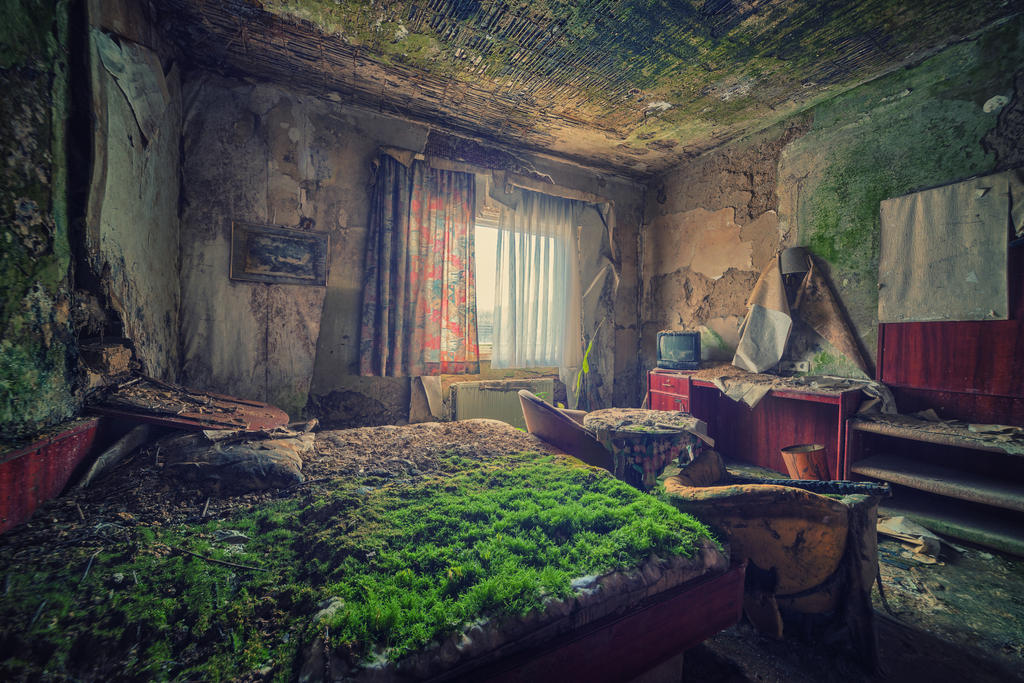 Watch
I really like how detailed this photo is. It's really artistic and has a powerful message. In a way, it seems to have a nature vs. time kind of theme, and it really shows in this photograph. I quite like the moss on the bed, it really pops out, and it was the first thing I noticed. The light illuminating this piece is really well thought-out. I also like the arrangement of the objects in the room, it's a good use of the foreground/background contrast. The lighting is very bright, and I like how ethereal it looks. Overall, it's a really amazing piece.
The Artist thought this was FAIR
49 out of 49 deviants thought this was fair.