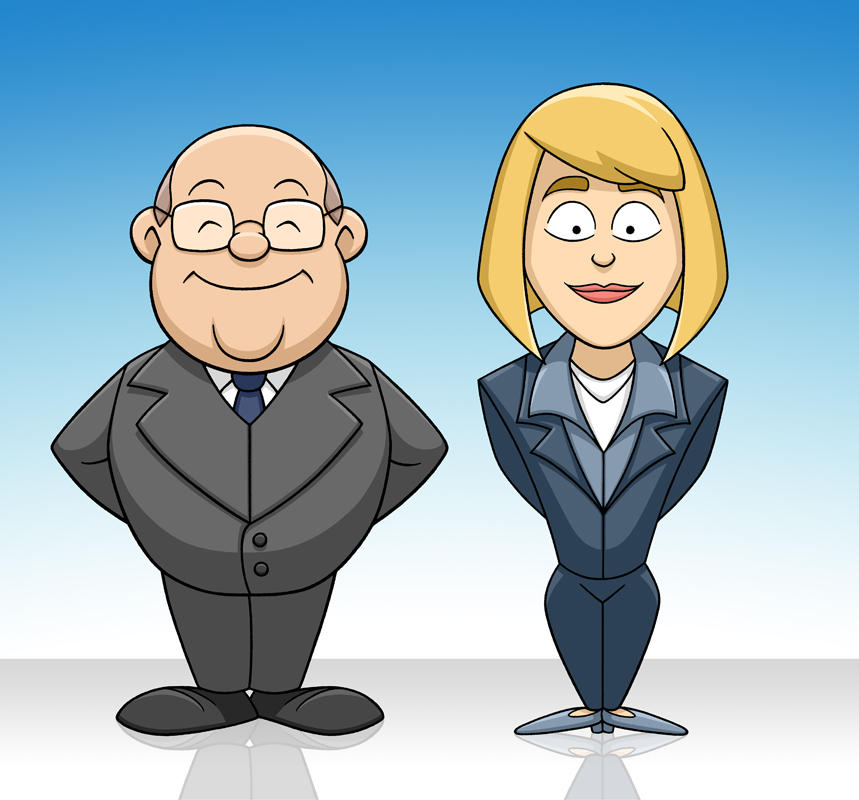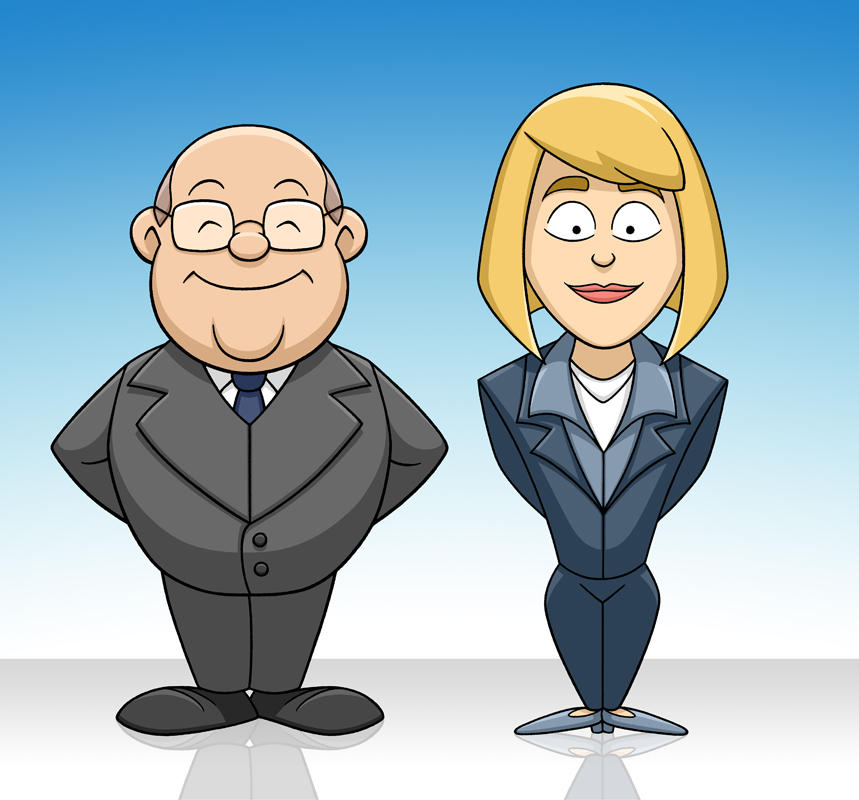 Watch
These characters, known only as Mr L and Miss G (no, itís not a Men in Black reference), were created by me for the magazine on which I happily tinker away as a designer. The editor suggested having some funny little cartoon mascots to advertise a new venture called
e-mbrace
(essentially a business-themed digi-mag customised to suit different clients), and I came up with these little guys whose appearance was inspired by the Ed and another of my colleagues. Iím generally reluctant to draw caricatures for fear of offending the subjects, but these didnít cause me to be immediately fired or have hot soup poured down my trousers, so I think I can safely say they were well-received. They were even used as the basis for a cute little web-animation, which you can see
here
; I didnít do any of the actual animating, but it was cheering to see my designs used in that capacity.
For those interested in the technical side of things, the characters were drawn in pencil and inked with a pen, then scanned and poked about with in Photoshop to add all the pretty colours. And for those not interested in the technical side of things, you neednít have bothered reading that last paragraph. Sorry.

Reply

That woman kind of frightens me o.o she seems unpredictable. She looks happy now, but suddenly she'll fire you XD
Reply

Fear not; Miss G is a friendly businesslady and not at all like the supercilious scornmongers beloved of TV shows like Dragon's Den and The Apprentice. Her suit just happens to have some rather impressive shoulder pads.
Reply

Must be the sharp angles.
Reply