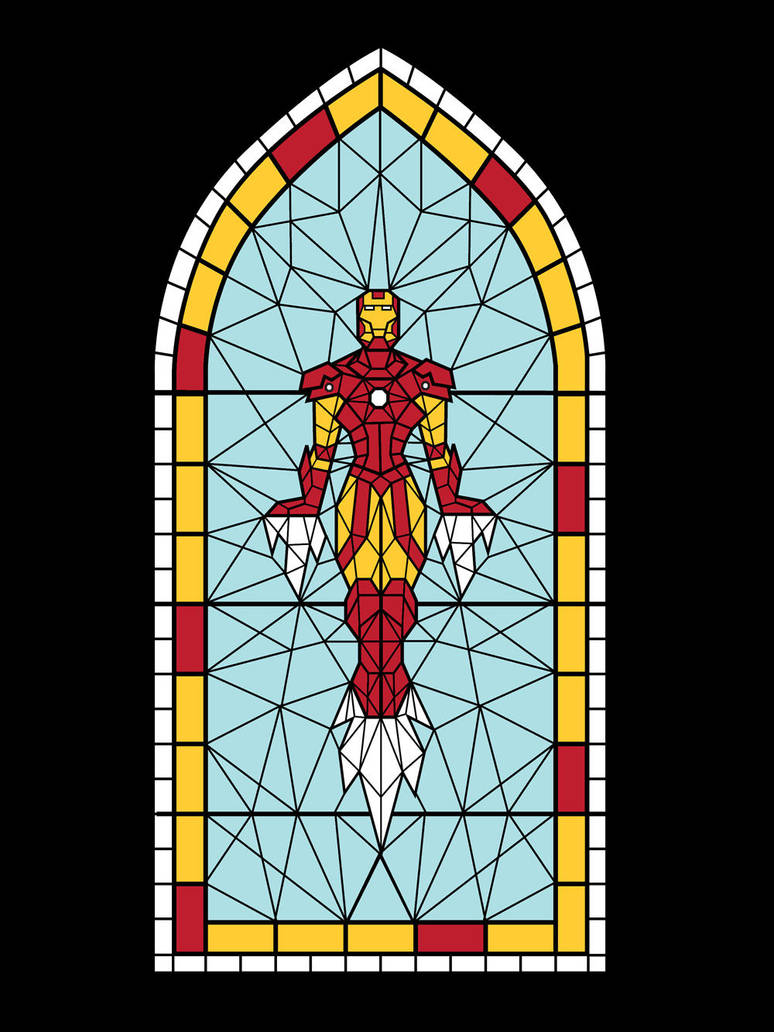 Watch
At the Church of Marvels (NY) there is a stained glass window to the East that shows one of the most popular saints of all time...

Hello! I am John...
Brilliant work! Neat to see Iron Man on church windows
I have this art class and we're suppose to be making stained glass art.
May I base my work on yours? I'll give you credit...
Reply

Sure John, no problem! I was going to be doing a bunch of others (think Superman and Thor are somewhere on my computer) but never really got round to it.
So, have at it! And let me see what you do!
Reply

And so for 30 days and 30 nights, the industrialist shall heat and forge metal unto itself. And metal begat armor, and armor begat power, and power begat justice. The word of Stark, praise be yon thy Man of Iron.
Reply

Woah. That is by far the most well thought-out comment I've ever received. Thanks for that!!!!
Reply

Reply

Oh, there's much work to be done still! Give me a month and I'll get back to it.
Thanks though!

Reply

Pretty nice design and a rather original concept. My only concern is that Iron Man is relatively small so the shapes are far smaller than around Iron Man. I can't say I haven't seen that before in actual stained glass windows but somehow it's a bit obtrusive. In general nice work though. The asymmetry is also nice.
Reply

Hey there, thanks for the very full comment!

I left this on the back-burner a while back, so any criticisms are welcome as I'm going to go back to it and improve.

Depending on what I do with the background (clouds, sky, dunno) the difference in size in the shapes might look better... I'll keep you posted!

P.S. Awesome design work (esp, the fonts)!
Reply

Perhaps shading would improve things, although I must say I like a clean vector design like this.

Thank you for the kind words in regard to my work.
Reply

No worries, your stuff is great.

I'm thinking "outer glow" a la Photoshop. I need to do some tests, we'll see how it goes!
Reply

You might get some good effects but I must say I'm skeptical. At least, if you want to go for realism. Filters have a tendency to make something look digital, so if you do want to go for realism I think the best option is to first establish the design in Illustrator and then work with it in Photoshop using photos of windows as textures and the dodge tool to do the lighting manually.
Reply

Nice.

It's going to be a while before I get round to it (I have an insane backlog to work through) but I'll definitely be asking for your POV when I do!

Thanks again Martin!
Reply

Woow

Reply

forget the wall... I want it as my window!
Reply

Reply

Reply

Reply