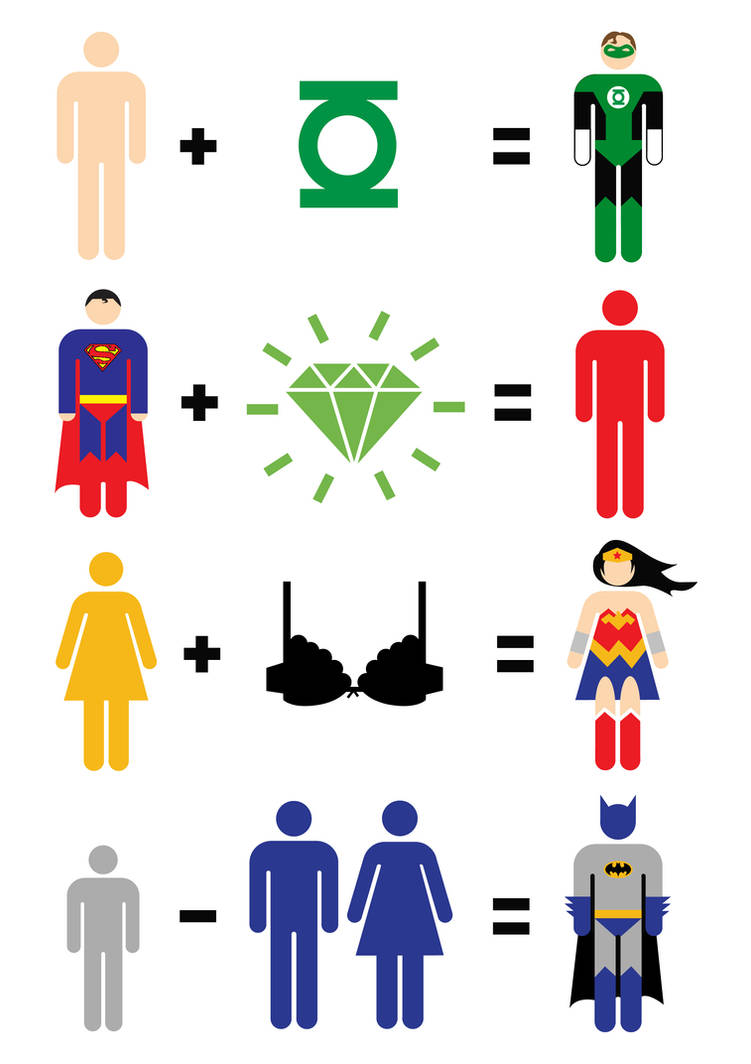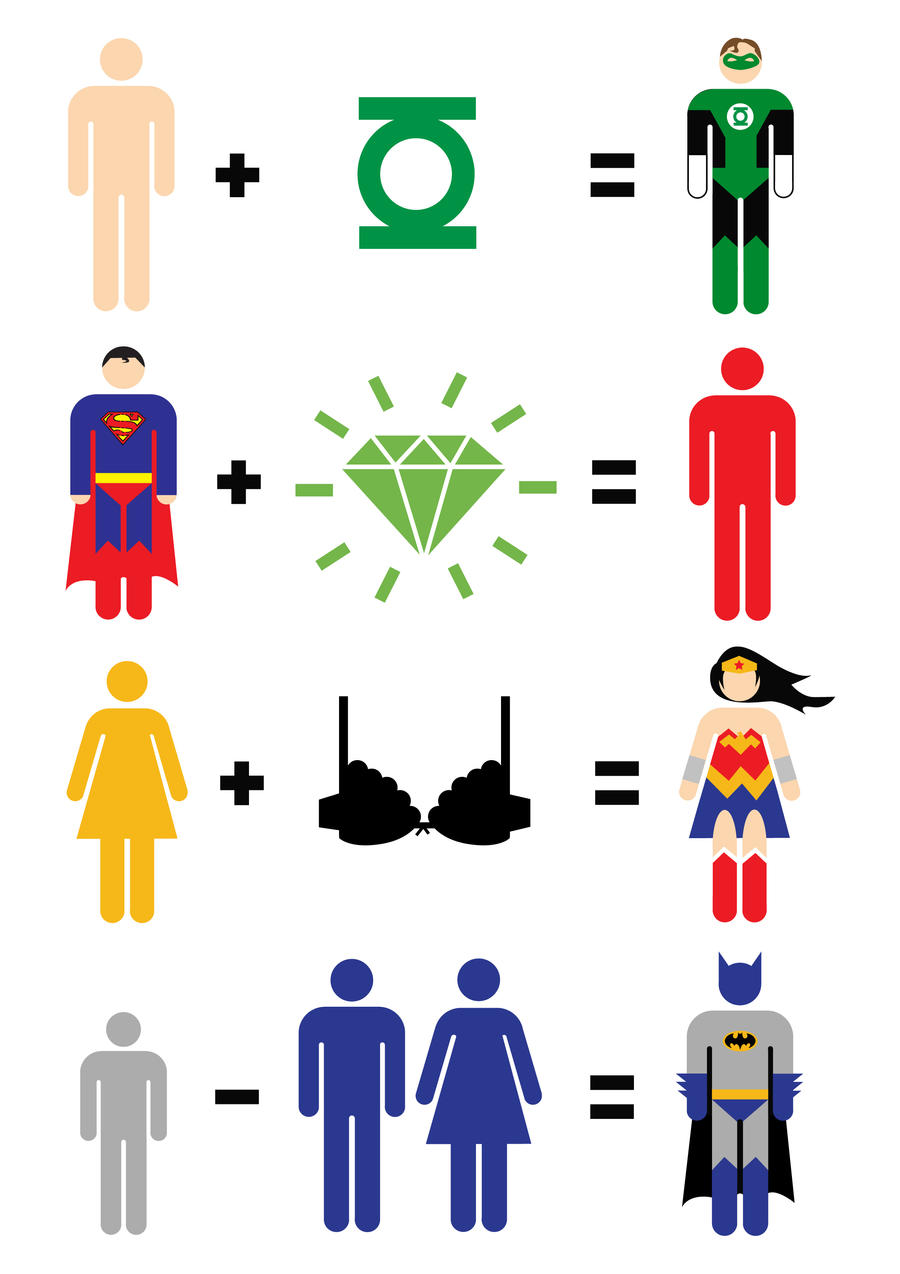 Watch
Things have been a bit too Marvel-centred in the superhero maths department, so here is a DC alternative to my Avengers Maths: The Justice League!
Available as a T-shirt from my online store here:
[link]

child - parents = batman
girl + wonderbra = wonderwoman
superman + kryptonite(?) = normalman
man + green ring = green lantern
Reply

Hahaahahahh xD Poor Batman!
This is so awesome!!!!!
You're a genius!!!
Reply

I don't exactly understand wonderwoman's math
Reply

Maybe that's because it's sexist, misogynistic bs...
Woman + Wonder Bra = Wonder Woman

I hang my head in shame.
Reply

Nope! But I am now! Thanks for the link, sir! (Oh, and you've got some very nice photos there too!)
Reply

Haha! This is kinda tragic.... and hilarious!
Reply