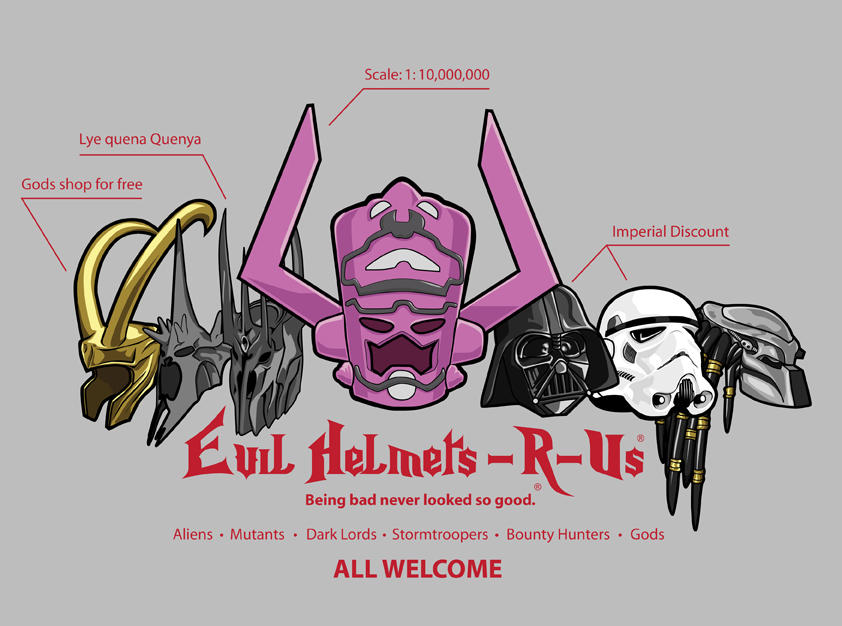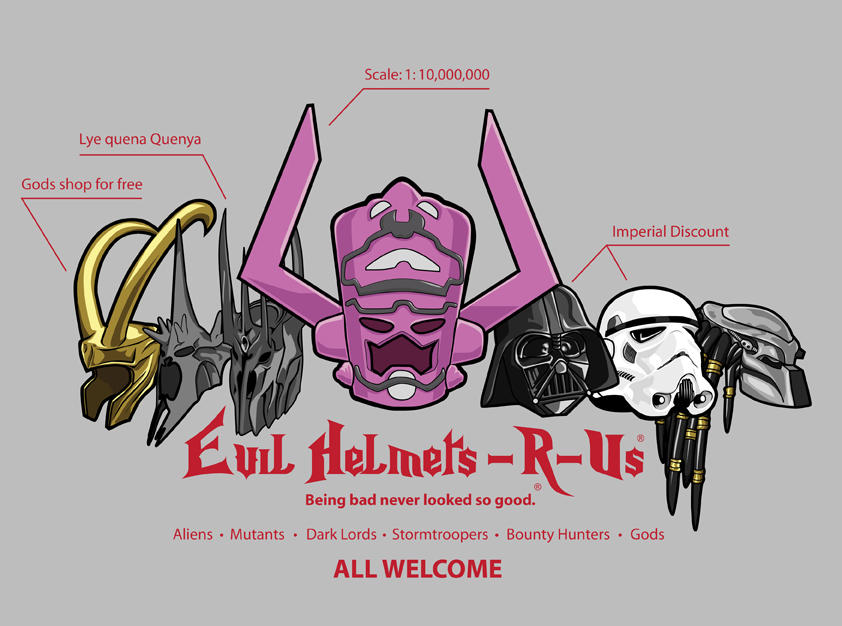 Watch
Being bad never looked so good.

Where all the best super-villains go to get the best deals on the best helmet designs.

Reply

Reply

Well, Firelord always melts the frozen yogurt...Terrax holds it hostage, ...and Air-Walker takes his programing too literally....

Reply

Wicked designs. I particularly like the Star Wars ones and the Galactus mask. The notes you added are very humorist, particularly the scale one.
Reply

Thanks!

It took me a lot longer to do than I'd care to admit and I'm still sad about leaving out Magneto and Boba Fett, but overall I'm very happy with it!
Reply

You can always expand I suppose. Almost endlessly it seems, judging from the sheer amount of masked super villains and antiheroes. I think you made a pretty good selection actually. I think I would probably use only one character per movie or comic to make a total of 7 different sources but I must admit I wouldn't want to be forced to choose between the Darth Vader and the trooper helmets.
Reply

It was hard enough to give up Boba Fett if I'm being honest!

Well, going from the comments it looks like I had a much wider choice than I thought I did!
Reply

You forgot chaos terminator helmets.
Reply

There were a lot that I had to leave out

Any others you can think of? Maybe I can do another advert for them!
Reply

Awesome. Have to archieve godhood for that shopping trip alone!
Keep it up.

N-R
Reply

Reply