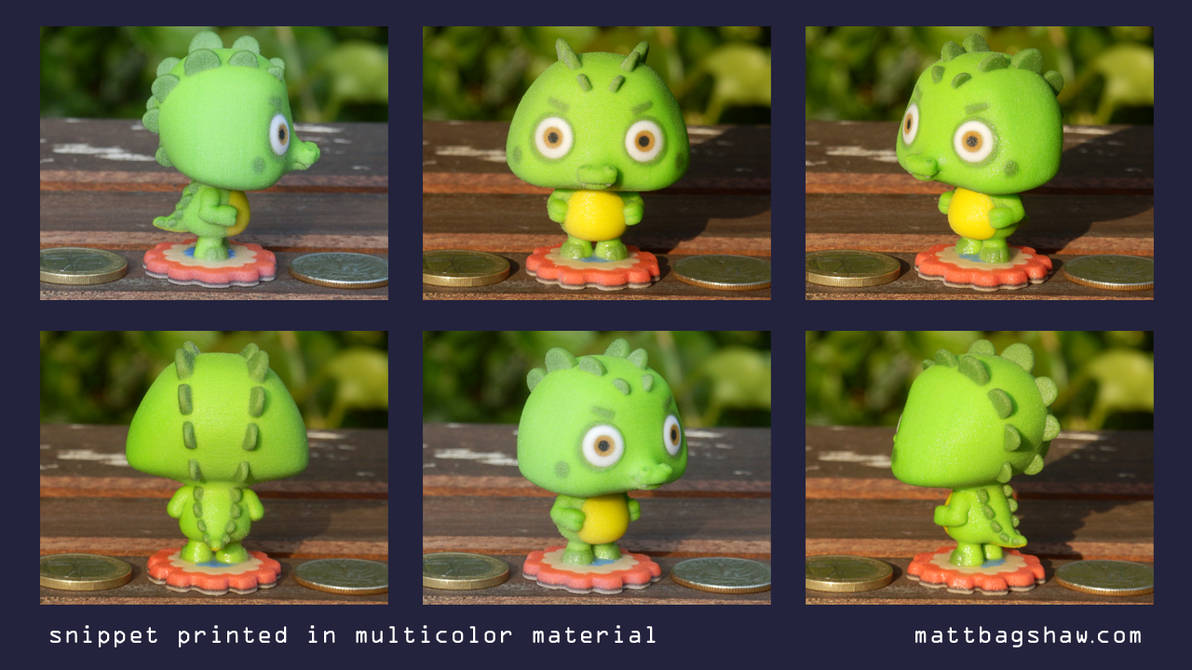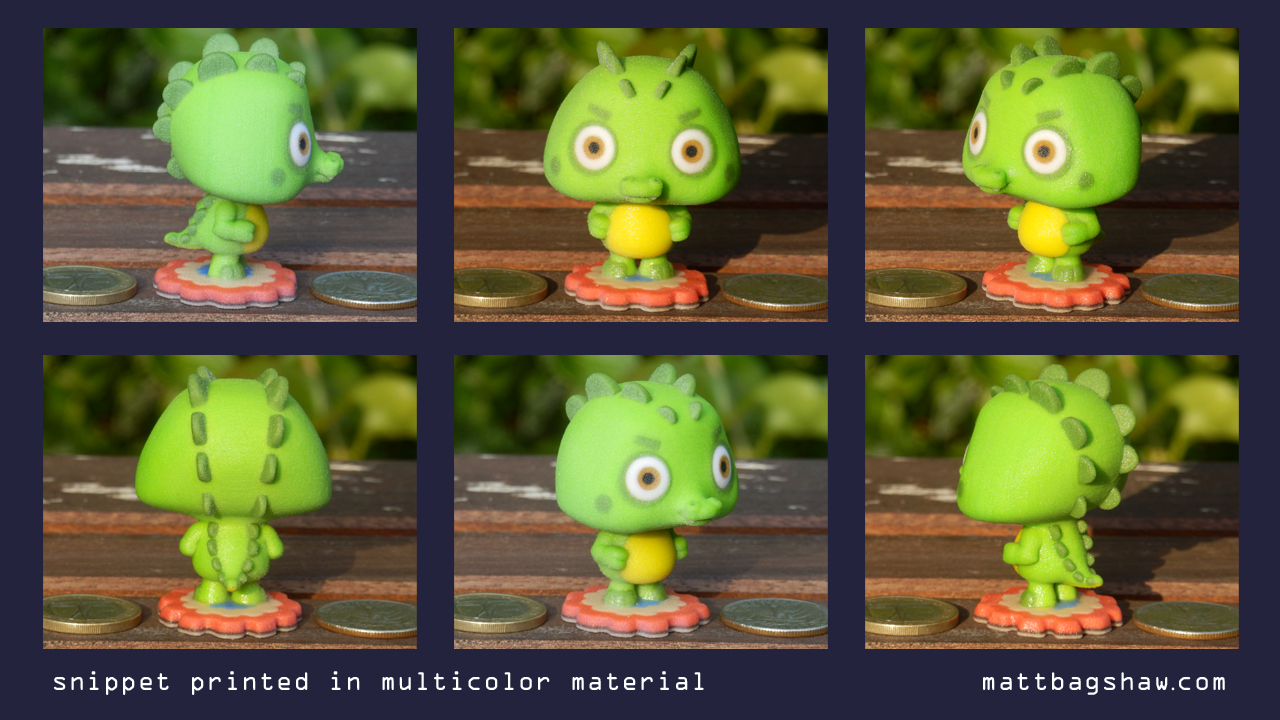 This is Snippet. He's a kind of crocodile thing. Created with Zbrush digital sculpting software and 3D printed 6cm tall in Multicolor material. The coins are a Euro and a Quarter for scale.
Snippet is part of my collection of weird little guys. You can get them printed in full color like the photos or choose a single color so you could decorate it for yourself.
Fancy a Snippet of your own? You can get one here...
pinshape.com/boards/127-mattba…