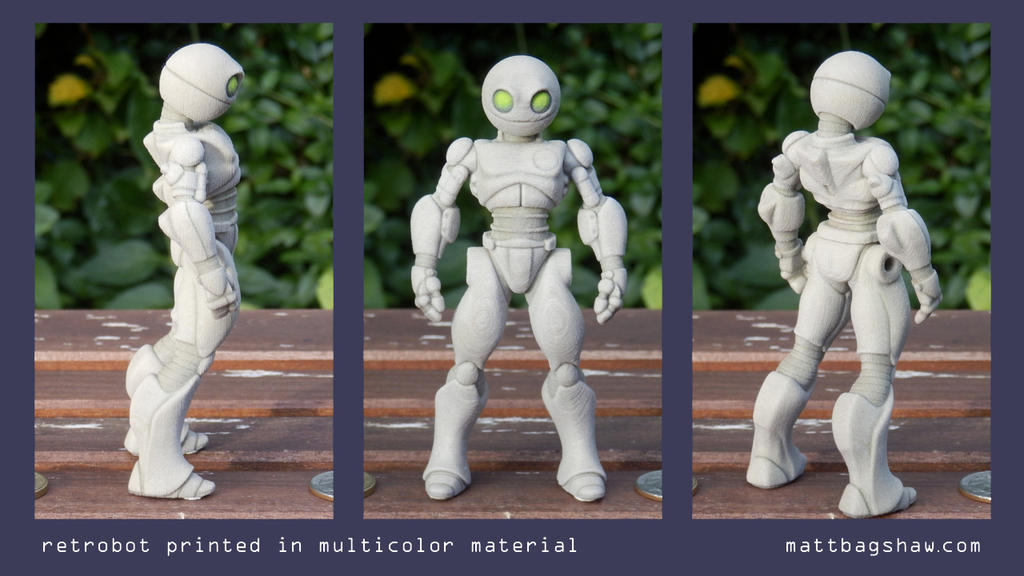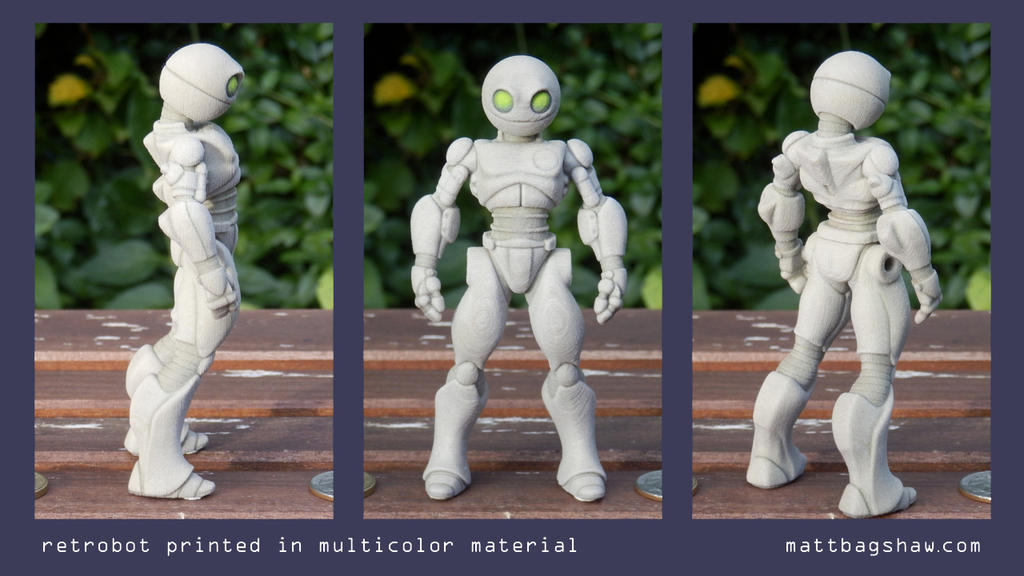 3D print of my robot design. I designed this as a concept for a costume my brother would use in his amazing living statue act...
www.thelivingstatuecompany.com…
He hasn't tried making it full size yet though

It's 3D printed in Multicolor material and is 120mm tall. 3D Prints are available here if anyone fancies one of their own.
www.sculpteo.com/en/print/retr…