Journal Entry:
Mon Mar 30, 2009, 7:08 PM
inspired by

, commission her too.
A simple no background sketch of any character you want. Example: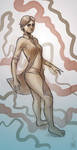 Commission Info
3 Days Later, The Art of Paul Davey

colorist for hire
Listening to: The Hiero, you know they do it up
Reading: reddit.com
Watching: Dollhouse

Watch

i'd love to, damn i don't have money now. do you do based on people too ? or just a character ?
Reply

Reply

is this still open

? i'd like one

please, but i'll got the net cut off for tomorrow i guess, where can i send the picture

, and your paypal address.
Reply

You don't really send to Germany, do you

Reply

I'll take two as well, will e-mail you when I get home from school
Reply

Damn, for real? I'll take two... should I note you?
Reply

Yeah, or email: mattahan, gmail

thanks
Reply

Those are quite impressive for being just simple sketches.

Reply