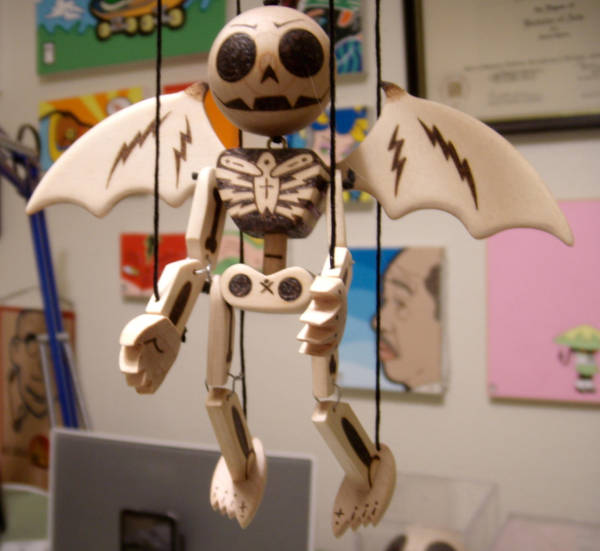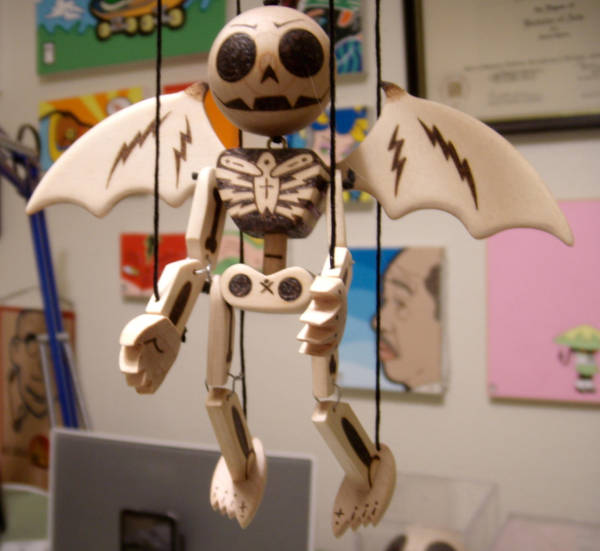 cheese! this is one goofy little puppet. friends with "hopeless'. this one's got the g.i. joe kung fu grip.

omg! i
must
have this!
whats that?! Youre gonna give it to me?
awww you're so sweet!!!

Reply

this one isn't sad...
he looks like a bad skull...
he'll fly and get ya! hehehe

Reply

your skilsss . .
*passes out*
Reply

nice. This one looks nice and evil

like the burn job you did on this one, the top part where the wings point.
Reply

I adore the both of them completely. The wings are quite awesome.

Reply

Reply

Vampuppet and Hopeless are both awesome! I like the Miles Davis t-shirt too...
Reply