Wallpaper Gallery : Volume 93
81 Favourites
42 Comments
1K Views
Wallpaper Gallery : Volume 93
Here are a selection of the most interesting and unique wallpapers submitted to the Wallpaper Gallery over the past week. The gallery is filled with absolute gems and these are but a small selection!
Want to get yourself featured here? That's easy! Just keep submitting great wallpapers! To be eligible for the feature the wallpaper must be a minimum of 1024x768 and be original work.
The wallpapers have been categorized by their resolution(s). Hopefully, this will make your search for wallpapers a bit easier.

Matt-Mills & archanN
Wallpaper Gallery Directors
Standard PC / Mac (4:3)
</u>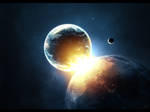 :thumb71410526:
Dual Display / Widescreen
</u>
:thumb71518319: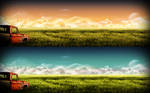 :thumb71201193: :thumb71522814: :thumb71448287:
Multiple Resolutions
</u>
:thumb71420559: