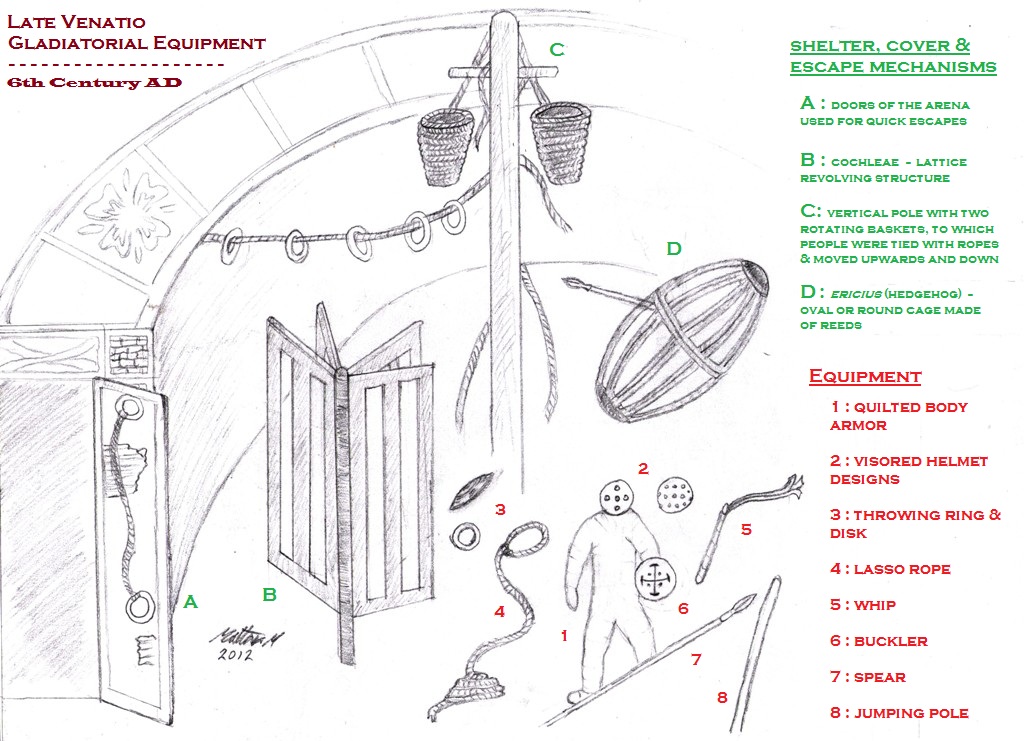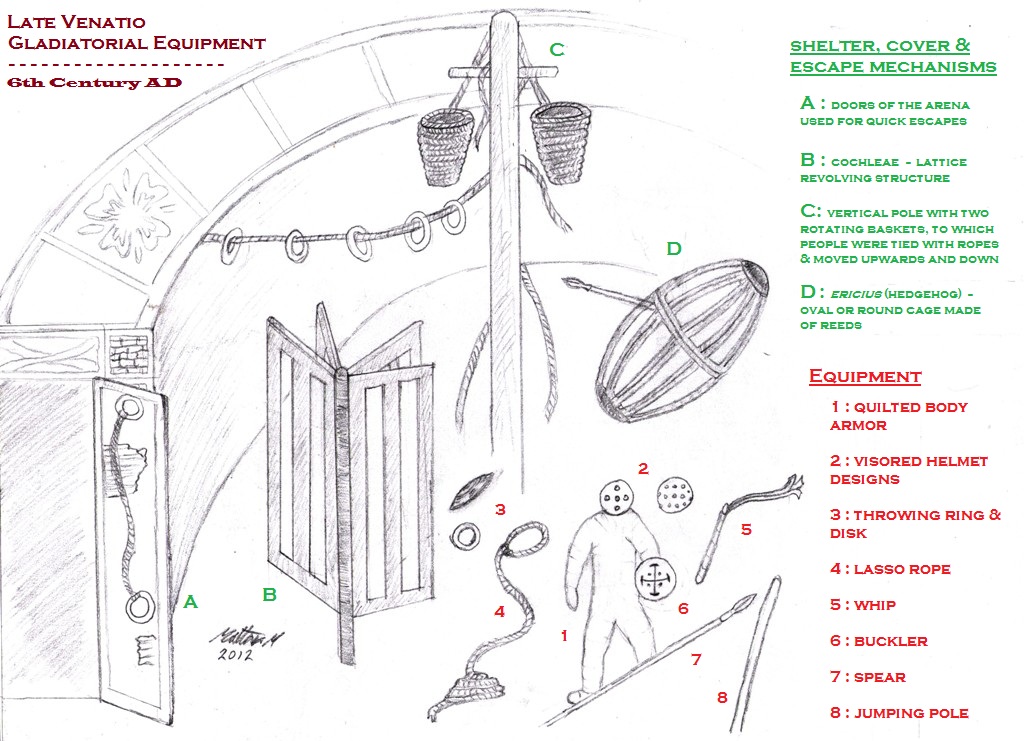 With the fall of Rome, the gladiatorial combat to the death between men was ended. However, the "Venatio"
(slaying of beasts by venators) continued up until the 7th century AD. By now it was more about acrobatics & teasing wild animals wile hiding behind cover.

Directly copied and inspired by 6th century carvings on wooden diptych writing tablets.
Information was also obtained by reading "Gladiator - Rome's Bloody Spectacle" by Konstantin Nossov.

(not to scale)

This was done in a hurry so sorry for my crappy art skills !
also, the carvings dont clearly show where or how the ropes were tied & I wasn't able to figure out how exactly did the quilted armor look like. So sorry again for any mistakes.

feel free to use it for research, school projects ... etc.