Don't use my works without my permission.

















Hello!
My name is Matthew. I come from Poland and live in Warsaw. I am 23 years old.
My talent for drawing I discovered in kindergarten. Then I drew the best of all. Pokemon were then fashionable. Lots of children coincided with me, I drew them on a piece of something. At school, I unconsciously hid my talent. I had my reasons...
However, the school doesn't need to know. I've got to deal only with technical drawings in school, nothing more.
I draw everything: comics, people, machines, environment. Simply everything without a problem, draw what I see with my own eyes. From year to year I draw better. I'm not sure what im gonna do in the future. Maybe I will draw comics.
Besides I do cycling. I have a mountain-trekking bike and ride on it for long trips from 80 to 150 km. I also love rollerblading and long walking (20-40 km).
My nick in Minecraft: "MatiZ1994"
The server on which I played for 1.5 years was closed. So I don't play Minecraft for a long time.
My YouTube account:
www.youtube.com/user/Matiz1994…
I draw on the tablet Wacom Bamboo Fun. You can see my previous drawings (winter 2012), when I used the scanner.
My 3D gallery:
sketchup.google.com/3dwarehous…
CAUTION:
- You have no right to use my work without my permission! You can get my permission if you ask me. At the same time you have to provide the source of my image so that people know that it is by me.
Contact:
Here on PW or e-mail: mateusz.zientarski@gmail.com
GG: 4701795
Amazing Art Trades and gifts: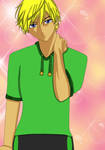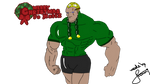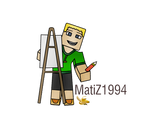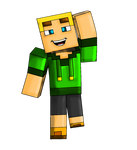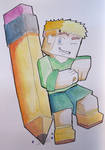 Favourite TV Shows
Simpsons, The Walking Dead, Ghost Adventures.
Favourite Bands / Musical Artists
Alice Dejay, Aqua, Vengaboys
Favourite Books
Under the Dome, Hand of Mistery, Dirty Job.
Favourite Writers
Stephen King, Christopher Moore.
Favourite Games
Donkey Kong Country, Team Fortress 2, Kingdom Hearts, American Truck Simulator, Earthworm Jim 2
Favourite Gaming Platform
3D platformer, Simulator.
Other Interests
Cycling, rollerblading, drawing, architecture, Google Sketchup, FL Studio, animals, environment, playing on keyboard midi, geocaching.