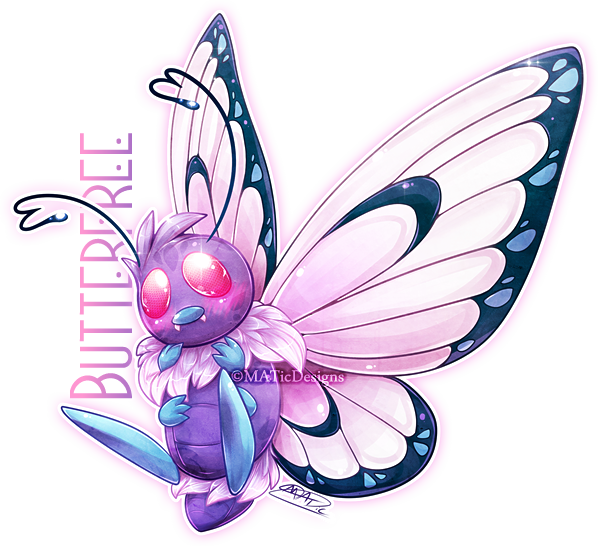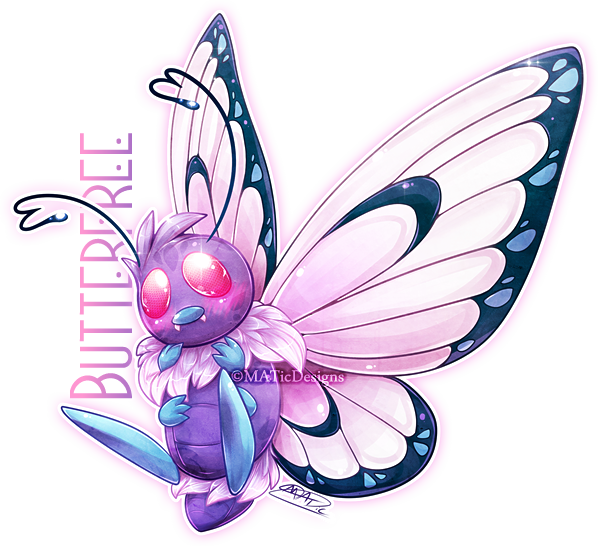 Watch















TRYING TO GET OUT OF ART BLOCK. 8'D
I found my 3DS!

I wanted to play my Pokemon game again
(a REAL Pokemon game)
and then I started to think... "What are my fav Pokemons?"
I absolutely love Butterfree

if Pokemon were real I'd probably catch the bug ones cause I think they're adorable. I never really use them in game cause they get charred up real easy :c
This was "my version" of a Butterfree, so sorry it's different to the original design. If you like this version, then feel free to display it on your page or whatever! 8D Just
please
keep my watermarks intact and don;t repost.















I'll do a few more of these but only the designs I like. Feel free to suggest tho!