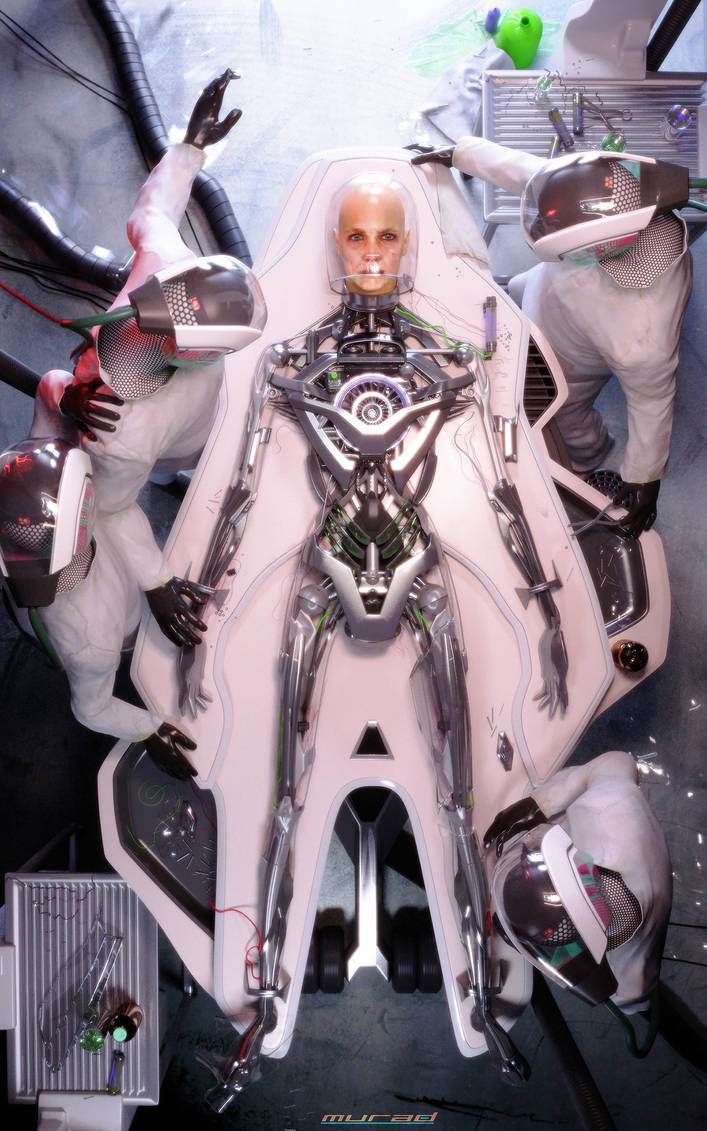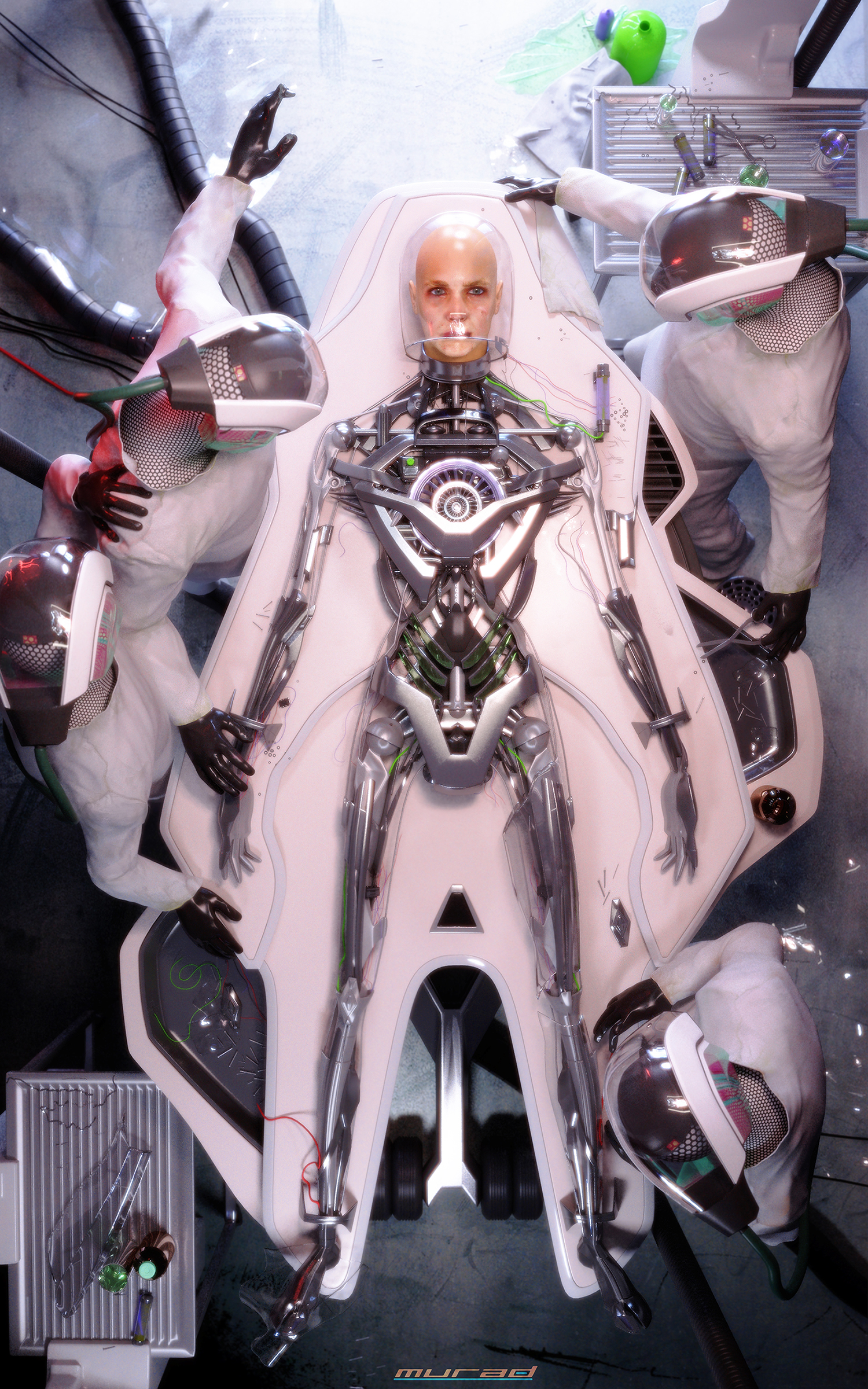 Watch
A moment in the future where the first successful attempt to mount a severed human head on a robotic base structure is being performed.
The structure is almost fully comparable with an ordinary human body, including organs.
This is just a temporary solution until the human brain can be copied in to various forms and create invulnerability.

This illustration is rendered and modeled in a 3D software.
The owner of this deviation has disabled comments.