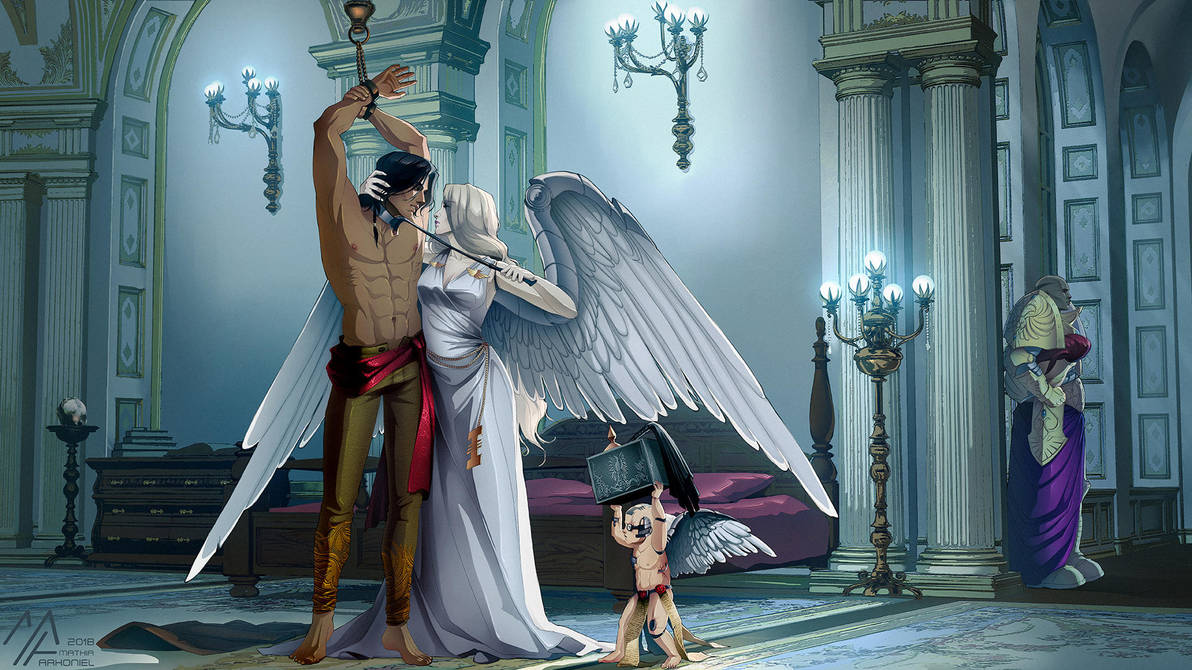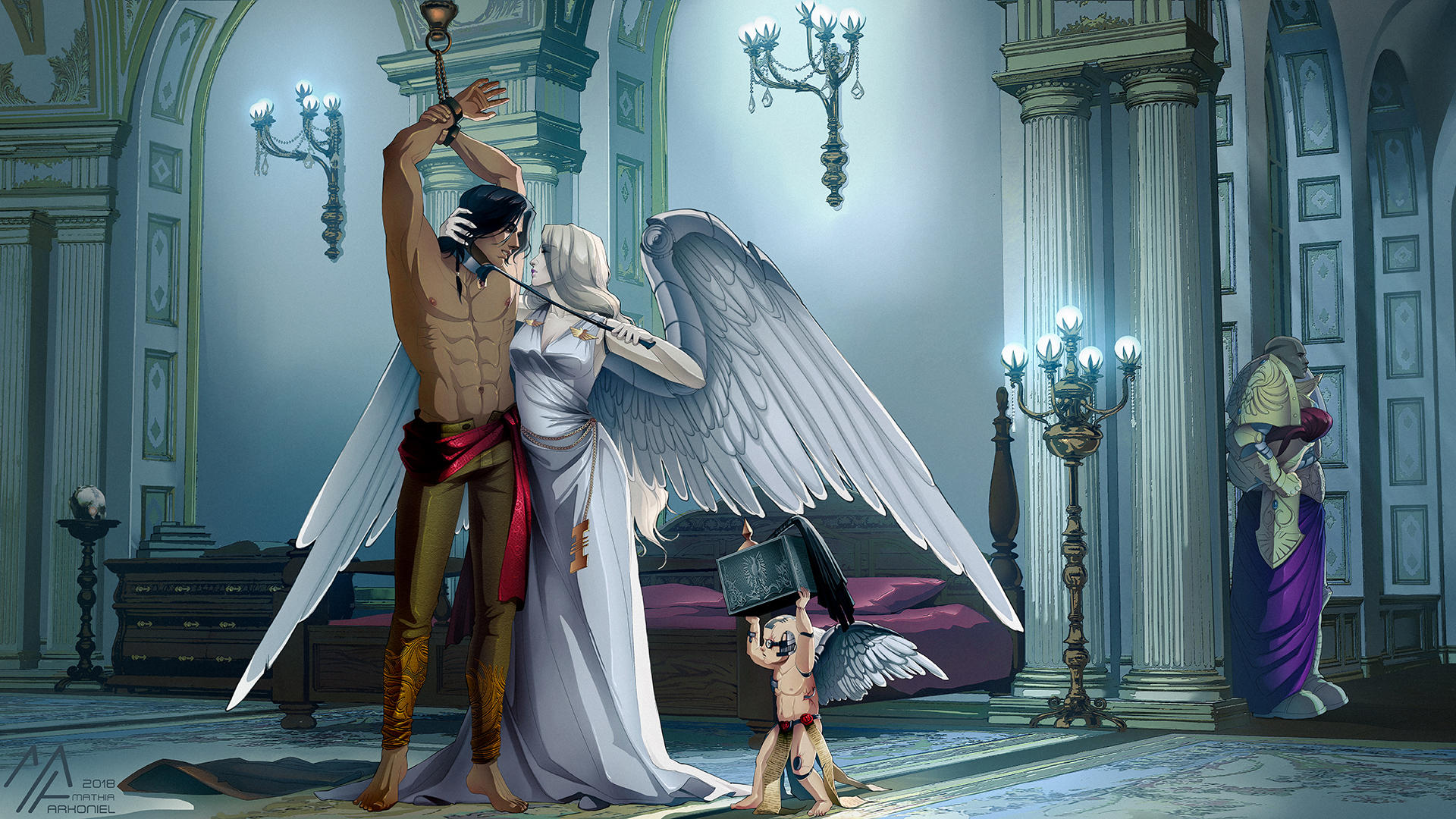 "Three is a Crowd"
Warhammer 40k - Zayel, Darius & Diocletian.
Commissioned by A.C.

Maybe the most subtle fanart 40k, i ever seen. The angel is perfectly creepy too.
Reply

LOL. I see the point of having a ton of symbolisms and stuff in war, because you need to show your views/allegiance on the battlefield, but in the bedroom? Not so much. Which is why I kept it subtle.
Reply

Reply

Reply

This is one of my favorite images of 40k related stuff ever. The dominance = A+, the Inquisitor and weird Cherub = A+, the room/environment/aesthetics = A+.

Wonderful
Reply

Thank you so much for your wonderful compliment. I am delighted to hear that you like this piece.

Reply

They both look very into it
Reply

Looks like an angel but, hmmmm ;3
Very well done! I love it!
Reply

Reply