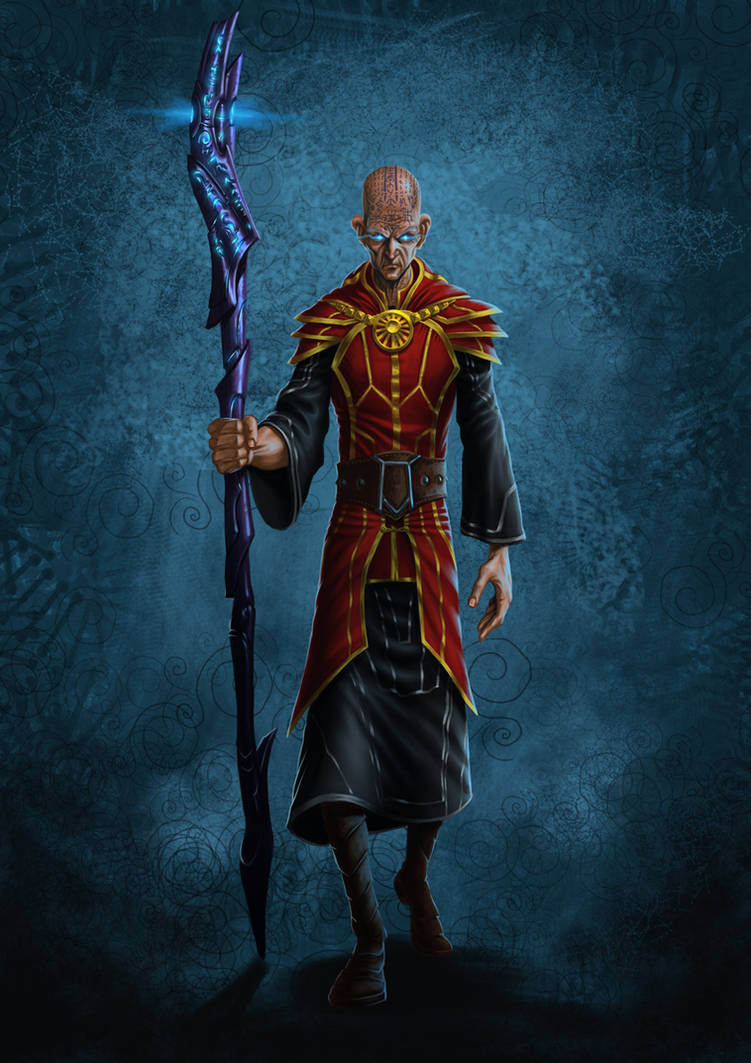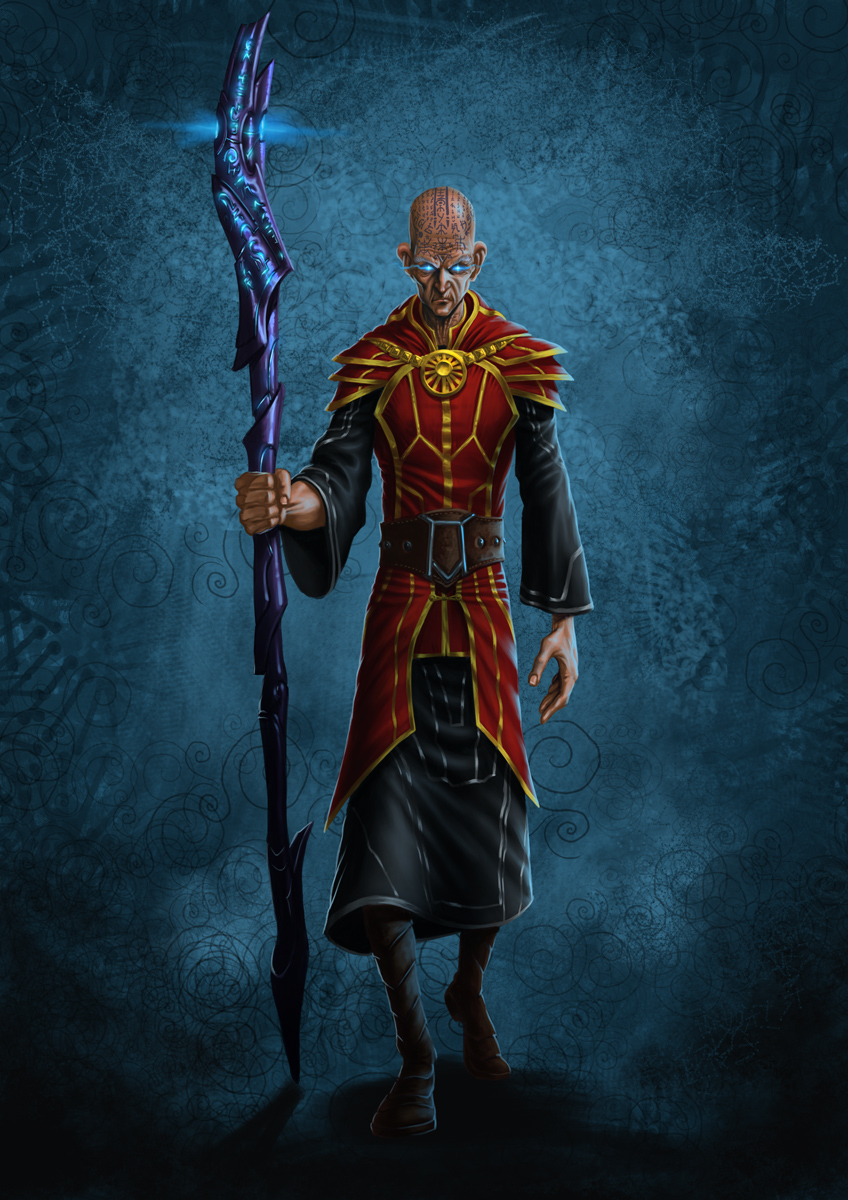 Watch
Vadim the Invoker is the second character in the party and the second in command as it seems. He is not entirely human since he seems also to be a deva, an immortal creature. I can't say exactly how long this one took me, I have worked in hops during the whole day. I've reused the background 'tho I don't think I can get away with using it anymore and will have to work something else up. I've also tried to keep the colors and design of the uniform to a maximum although some variations where allowed to suggest the difference in class and maybe rank.

Vadim is the Invoker in a party from a custom D&D campaign dedicated on eradicating an undead infestation. The campaign has been amusingly called "28 Turns Later" as a spoof to the movie "28 Days Later" which deals with a similar issue.
He is just one of the six characters I've done for that campaign, most of them specially built to deal with ghouls, zombies, liches, wraiths and such.

This is brilliant, i love the character, his clothing, the colours, the posture.... love it all, you have a great painting style, well done!!!
Reply

Thank you for the kind words. Color is not my forte but I'm learning and ironically I do a better job left to my own devices than when I receive a full detailed commission.
Reply

Not a problem... Well you are doing something right because it looks great... and do you really? ...i suppose on a non-comission piece you can afford to be more experimental can't you... without the repercussions if it goes wrong? i am not sure about myself... i think i am pretty much balanced... i can go more overboard though on my own pieces i think... as there are no deadlines to meet.
Reply