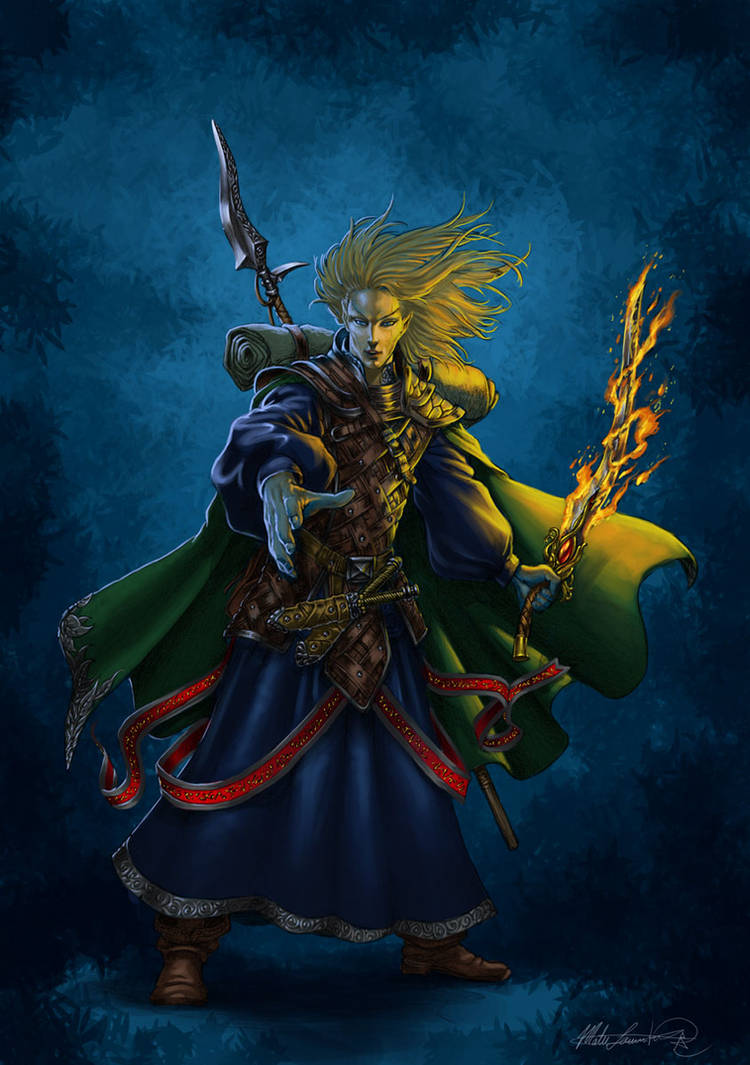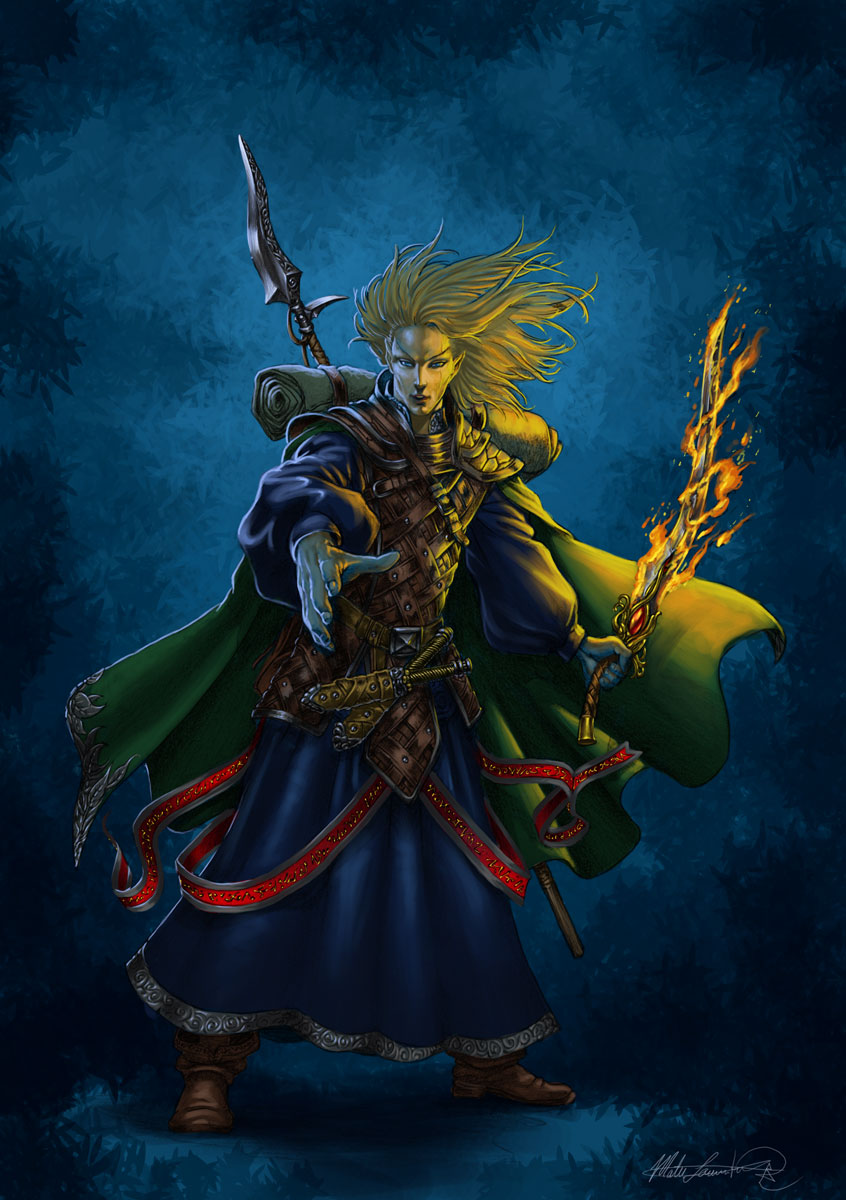 Watch
This was a commission for one D&D sword mage elf character. Had some fun doing it since is not a common character or often commissioned.

Reply

Fantastic art! I am partial to the character concept as well, but the art is really well done.
Reply

Very cool. I like your very defined and detailed style. It's manga meets comic book.

The only thing that stands out to me is the red belt. It seems to have it's own light source because it has light areas even in shadow.

Fun character design.
Reply