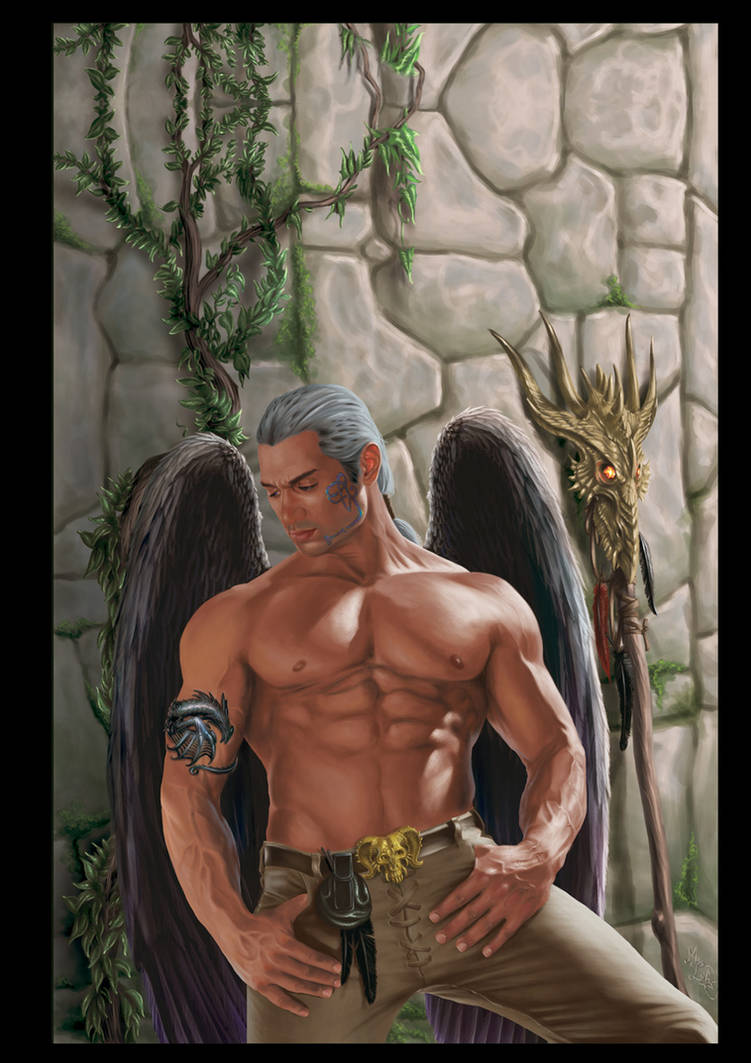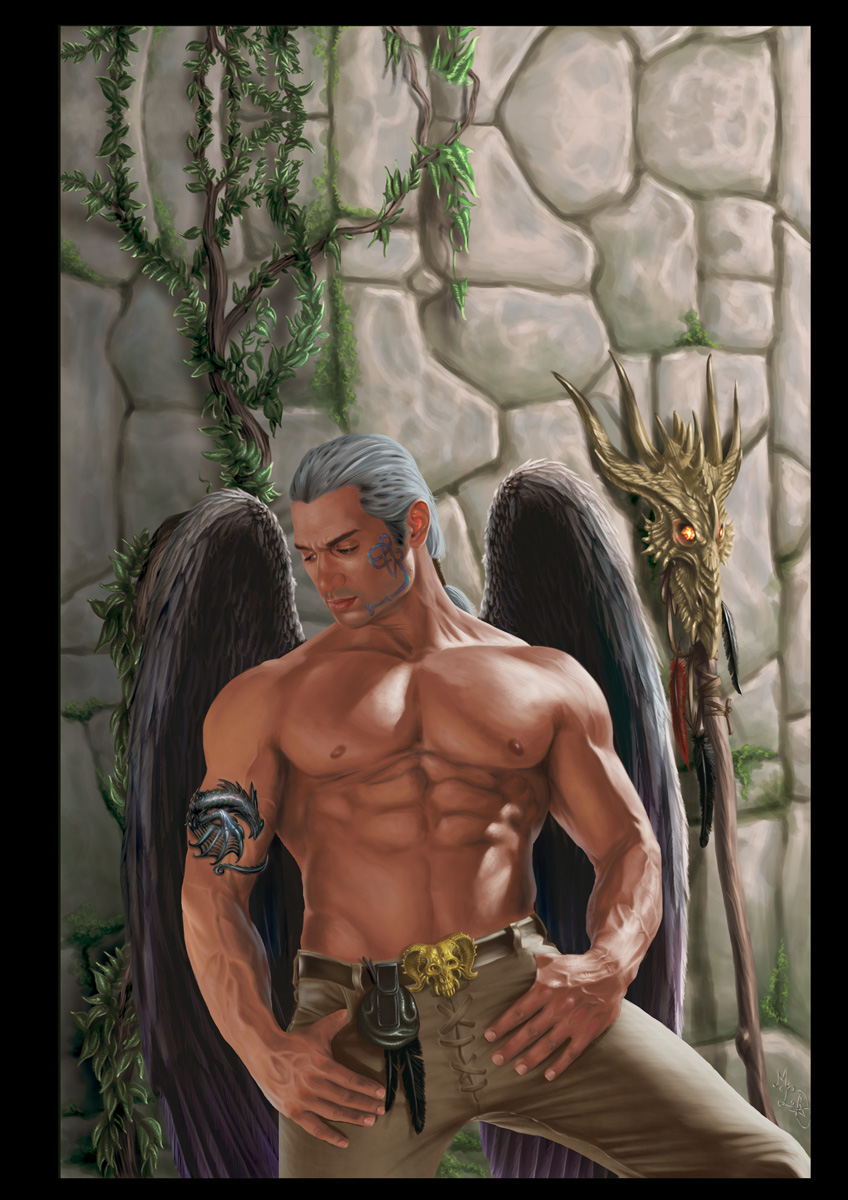 Watch
And back cover for the same future Jayel Gybson book. Iis been an awesome experience working with her.

Damn, he got MY attention...yum!

Reply

Well, yes. He is extra muscular and has wings too.

Reply

Well I've always thought that a man (well anyone) with wings should have strong chest muscles to power the wings. So to me, a winged man looks better with well defined muscles better the skinny boys
Reply

Indeed, although, if you consider anatomy, strong chest muscles are useful when the wings are placed instead of arms. When on back, well, then the back muscles are the strong ones.

Reply

Reply

That was the plan.

Reply

good (hot) work! your plan was greattt
Reply

The client helped a lot too. She's a writer and she had in mind a very good image of what she wanted. Generally she's let me loose to create however I wanted but on this she sent me a lot of instructions.
Reply

What a great idea for a bracelet! And a wonderful image too. I would like that staff behind him

Sorry, if I spam you... I'm just going back through the gallery.
Reply

No worries, spam me at will.

Maybe you could try and make a bracelet like that.

Reply

If I only would be able to

But maybe you could make designs for jewelcrafters

Nice work with the light here btw

and veins

Reply

I wish I could take credit fully but the client provided me with a reference of one of her model friends and its been very useful to me. The bracelet was of my own design and I kind of feel sorry that I no longer design every piece of equipment as I used to. Maybe its time to reconsider and return to that path.

Reply

Reply

Lol, yeah, I get that a lot. Makes me go "Damn, I should throw away this pencils and go to a gym!"

Reply

lol personally, its nice to look at, but bad for relationships. too competitive, the more they work out and get all ripped, the more i would personally want to be able to hold my own against them

besides if you become a huge gym monkey i wont get to admire these lovely buff men drawings and sexy women designs.
Reply

Well, as I see it creating doesn't usually have anything to do with somebody being muscular or not. Its all about ideas,the way you express and share them. Gym is a good thing to keep yourself in shape and in good health and having a nice body doesn't necessary makes you a bad person. But neither makes you a special one.
Reply